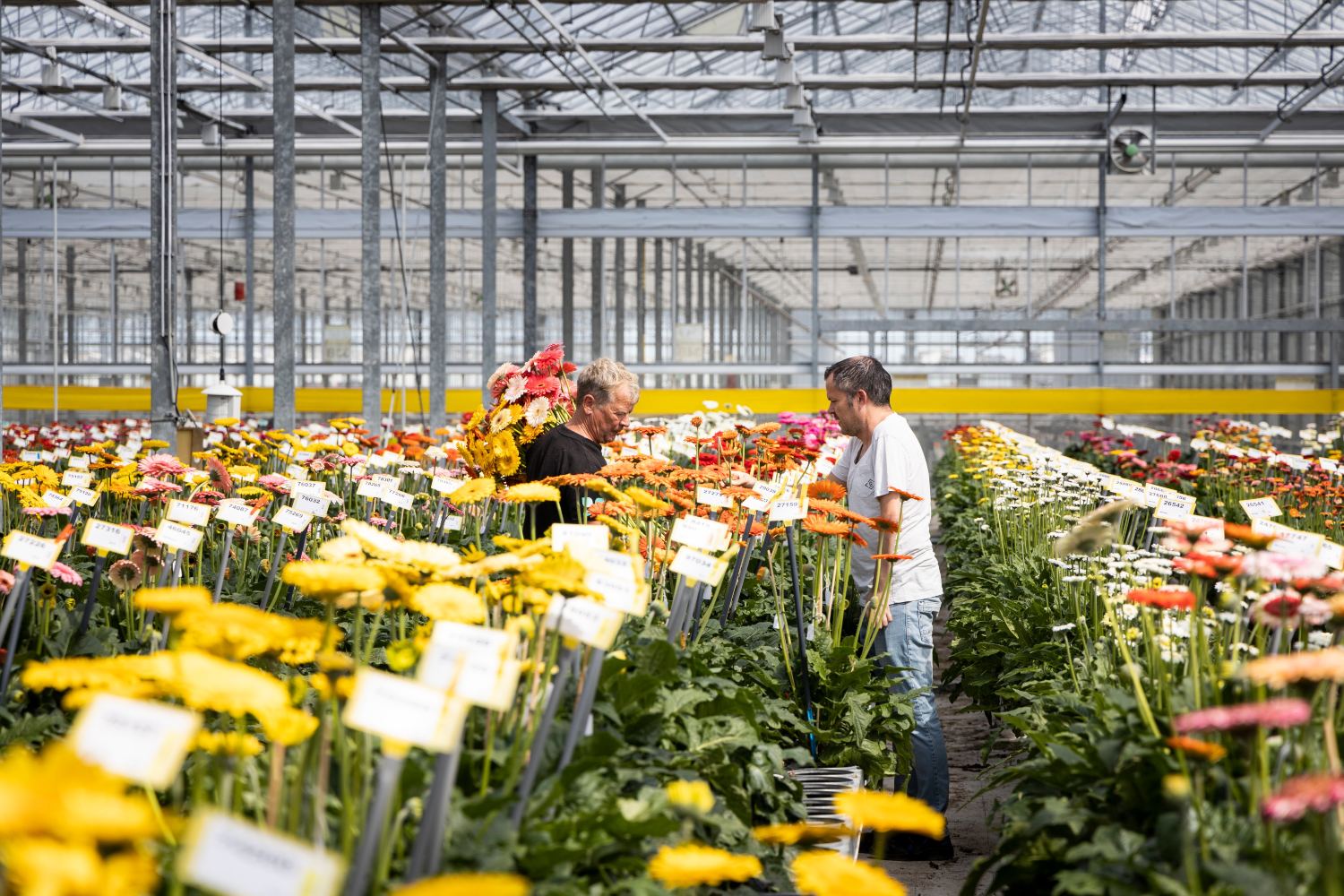 Colleague in the spotlight: Scabiosa & Gerbera breeder Gerben
Coming February, Gerben will be working at HilverdaFlorist for 18 years. Within his position, he is busy developing new cut flower varieties in Gerbera and Scabiosa. There is nothing better than developing a beautiful flower and getting positive feedback from customers.
When developing new flower varieties, important factors are production, crop type, colour, stem length, shelf life and resistance, among others. Based on needs and wishes, the right flowers are crossed with each other to achieve the ultimate result. This process has a continuous cycle of registration, analysation and reviewing.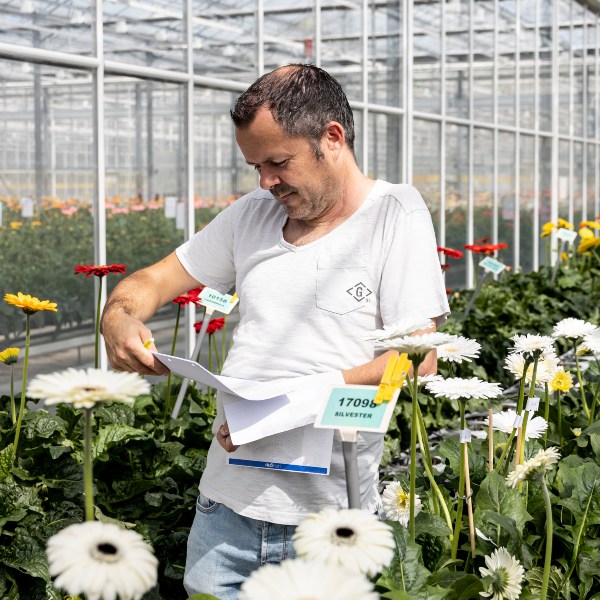 How does your job remain challenging after 18 years of service?
We are always innovating. We have a great team and every day is different. When breeding new varieties, it's always a surprise what the outcome is. It's a top sport to develop flowers that meet the wishes and needs of the market, but at the same time, I get a lot of freedom in designing new varieties.
I also get new opportunities, such as developing a product group that was new to me: Scabiosa. In the coming time, I will take steps to further develop this wonderful species.
Where does your passion for flowers come from?

I literally grew up among the Gerberas. Besides my studies (MAS, HAS and a course at the University of Wageningen) I have been active in my father flower business. I also grow various plants in my garden as a hobby. After 1,000 lavender plants, my garden is now full of butterfly bushes!