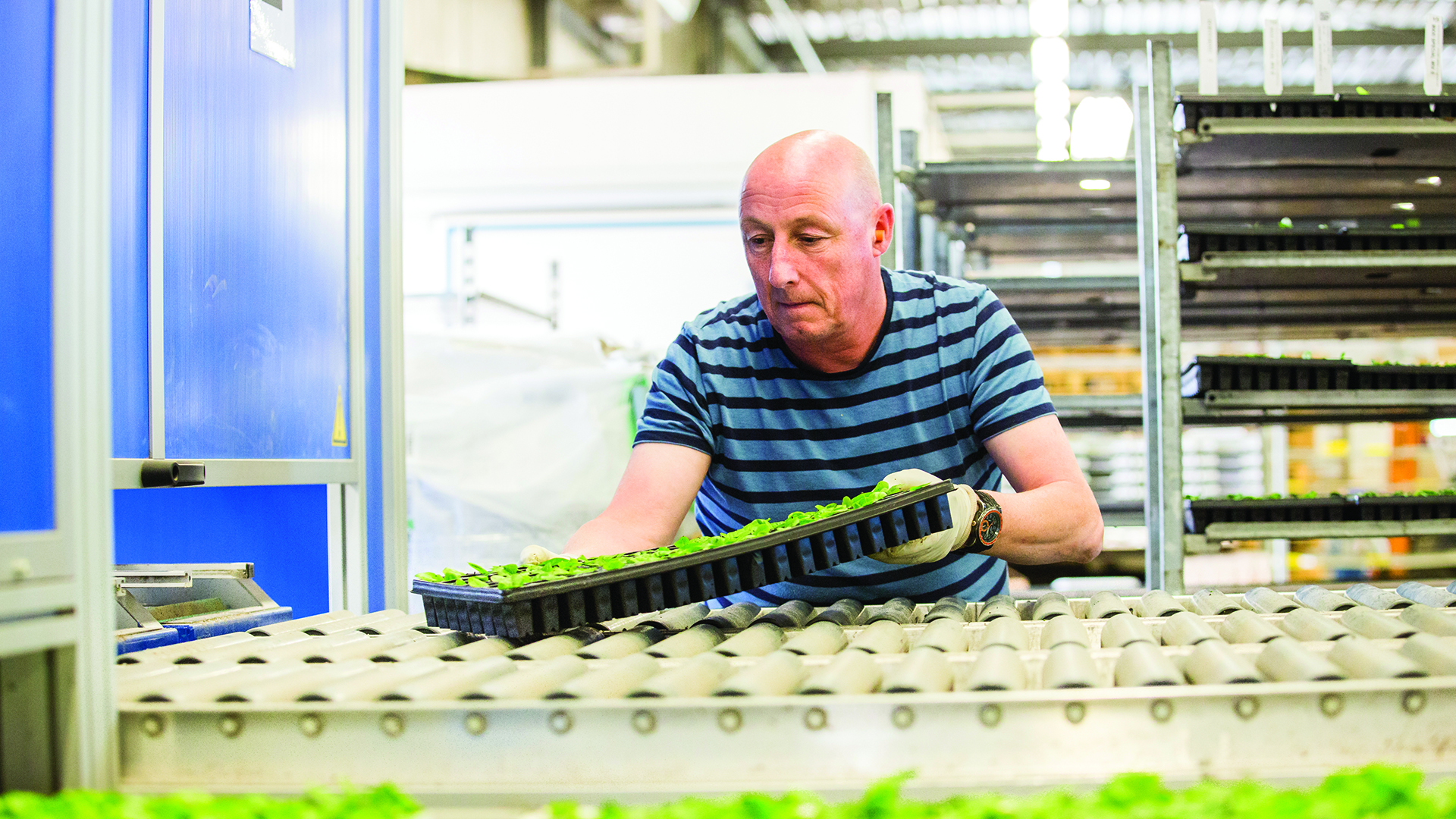 Technical Service Employee
Fulltime– MBO/HBO – Dwarsweg 15, De Kwakel
What are you going to do?
As a Technical Service Employee at HilverdaFlorist you are responsible for planning and coordinating all maintenance activities. You independently resolve malfunctions and carry out (preventive) planned maintenance on production machines and equipment. You provide support for the execution of work by external technical companies and ensure that this is done properly.
Do you have a lot of experience and do you see yourself more as Head of Technical Service? We also cordially invite you to apply.
What we offer
You will work in a great team and you will be involved in all facets of technology within our company. We have a newly built greenhouse complex equipped with very modern working methods and techniques and of course you also carry out the maintenance for this. You will then have every opportunity to show what you can do here.
We are a family business where we are there for each other with a pleasant working atmosphere in a no-nonsense, open and honest and flat organization. We regularly organize fun activities together. We believe development is important and we encourage this through training and education.
You will also receive good primary and secondary employment conditions, such as;
An attractive salary, depending on your knowledge and experience;
A position for 40 hours a week;
Employment conditions in accordance with the Collective Labor Agreement for Greenhouse Horticulture;
25.5 vacation days on a full-time basis and the option to purchase 7 additional days (on a full-time basis);
An annual contract, then, if functioning well, a contract for an indefinite period;
Participation in the Greenhouse Horticulture pension fund (BPL);
Travel allowance in accordance with the Collective Labor Agreement for Greenhouse Horticulture;
HilverdaFlorist as your new employer
HilverdaFlorist focuses on the breeding and propagation of an extensive range of cut flowers, potted plants and garden plants. This is done with a strong drive and focus on innovation. HilverdaFlorist is the supplier of high-quality young plant material, suitable for every climate and every cultivation need. Our range consists of starting material in seeds, cuttings and tissue culture.
Our mission is simple: to excel in everything we do. To achieve this, we focus on four core values: innovation, ambition, partnership and reliability. HilverdaFlorist's head office is located in De Kwakel. Here in the Netherlands we work with more than 150 people in an international context. Together with our other branches in Colombia, Kenya, India and Canada, HilverdaFlorist can provide all customers worldwide with the best products and advice.
What do we ask of you?
You don't get stressed by questions such as: 'There seems to be a error in the machine, can you fix this?' 'Do you know when the maintenance engineer for the climate computer will be back?' 'The water pressure on the hose is not good, can you help?'.
You have a technical background, preferably with knowledge of mechanical and electrical engineering. Furthermore, you like variety, you are stress-resistant, socially skilled, results-oriented and you can set priorities well.
In addition, you have:
Minimum MBO working and thinking level. You have preferably completed a course in electrical engineering or mechanics;
Approximately 3 years of experience in maintaining installations.
Interested? Reply!
Send your CV and motivation letter to Marije Buizer, HR Manager, via email, communicatie@hilverdaflorist.com.
With this vacancy we want to recruit our new colleague ourselves. This is therefore not a call for acquisition.
Ben je geïnteresseerd vul hieronder het volgende formulier in