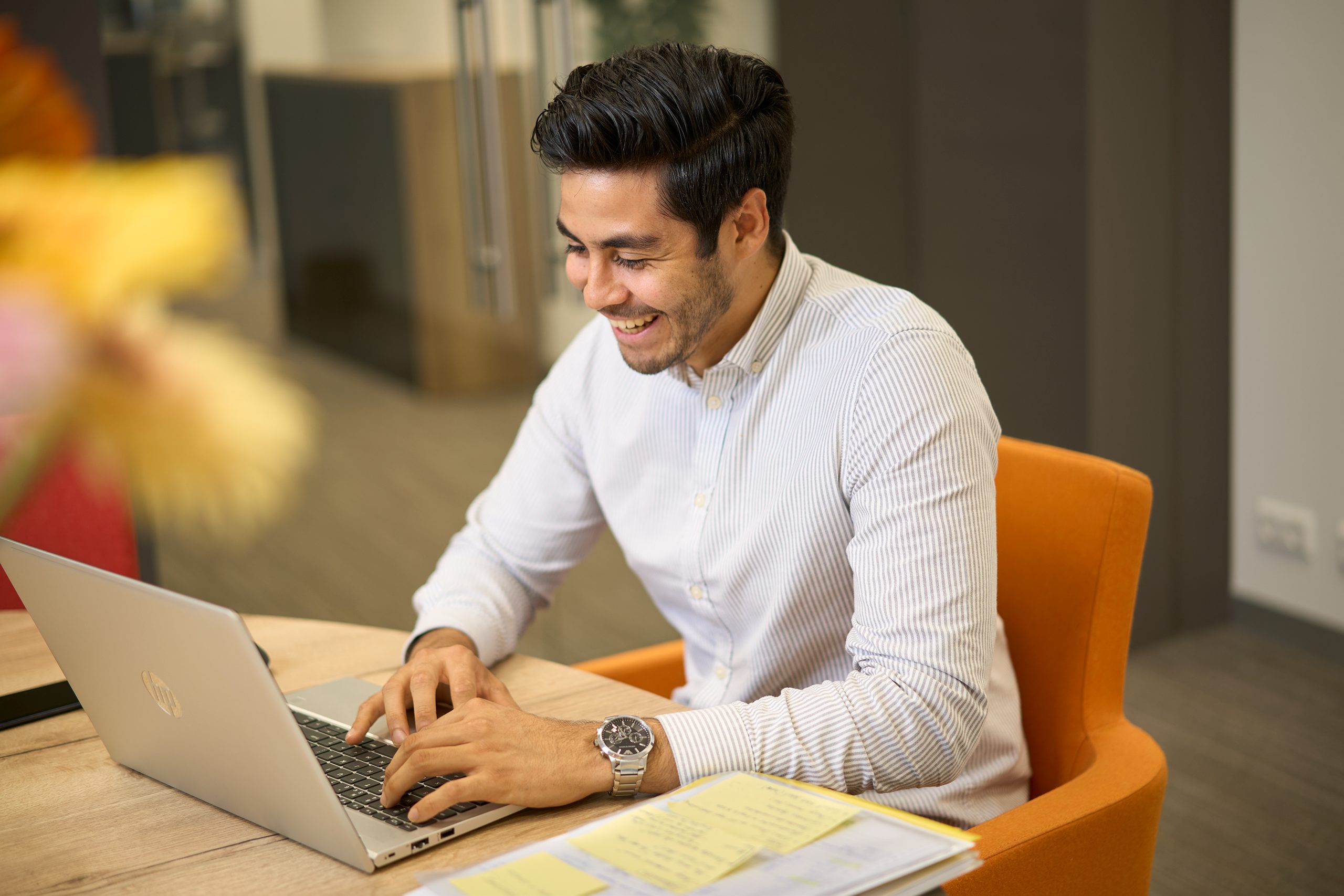 Employee Sales Support
Full-time/Part-time (32-40 hours) – MBO – Dwarsweg 15, De Kwakel
Together with your colleagues, you will be there for our customers worldwide!
Wat ga je doen?
As an Employee Sales Support at HilverdaFlorist, you and your colleagues will ensure that all our sales orders are processed correctly from A to Z. In doing so, you are a reliable partner for our customers all over the world, but also for your colleagues.
Your working day is varied. You enter sales orders, confirm them to your customers and handle customer queries. You do this mostly by e-mail, but you also phone your customers.
To provide your customers with the right information about their order, you have close contacts with the planning department, but also with our sales staff and international agents. You also have a lot of contact with the transport department to ensure the orders are dispatched properly. In addition, you arrange pro forma invoices for advance payments and import permits where applicable.
You report to the Manager Sales Support & Logistics.
What we offer
Together with 5 colleagues (including the manager), you form the Sales Support department. A department that acts as a spider in the web for processing all our sales orders. Together, we serve all customers worldwide, but each colleague takes care of a specific country package.
At HilverdaFlorist, we want to lead the way in the ever-evolving floriculture sector and you can contribute to this with your commercial attitude. We are a family business where we are there for each other with a pleasant working atmosphere in a no-nonsense, open, honest and flat organisation.
In addition, you will receive good primary and secondary working conditions, such as;
An attractive salary, depending on your knowledge and experience
A position for 32 to 40 hours a week
Working conditions in accordance with the collective labour agreement for greenhouse horticulture
25.5 days' holiday on a full-time basis
A one-year contract, followed by an open-ended contract if you perform well
The possibility to follow training and courses
Participation in the Greenhouse Horticulture Pension Fund (BPL)
Reimbursement of travel expenses
The possibility to work partly flexible hours (in consultation)
HilverdaFlorist as your new employer
HilverdaFlorist focuses on the breeding, propagation and development of a wide range of cut flowers, potted plants and garden plants. This is done with a strong drive and focus on innovation. HilverdaFlorist is the supplier of high-quality young plant material, suitable for every climate and cultivation need. Our range consists of starting material in seeds, cuttings and tissue culture.
Our mission is simple: to excel together for a flourishing future. To achieve this, we focus on four core values: innovation, ambition, partnership and reliability. HilverdaFlorist's head office is located in De Kwakel. Here in the Netherlands, we work with 150 people in an international context. Together with our other branches in Colombia, Kenya, India and Canada, HilverdaFlorist can provide all customers worldwide with the best products and advice.
What do we ask of you?
You enjoy communicating with people all over the world and are therefore not afraid to pick up the phone. Your day is good if you can make customers happy and you find it important to handle the entire sales order process properly. You are a team player, you are always willing to help your colleagues and like to think along in the interests of the team. You are also solution and service oriented and a precise worker.
In addition, you have:
MBO working and thinking level, preferably in a logical direction
Experience in a sales support / conventional office department is not necessarily necessary, but is an advantage
Good command of both the Dutch and English language, spoken and written, and preferably also of the Spanish language
Good command of Outlook and Excel, knowledge of Navision is an advantage
Interested? Reply!
Respond before 20-10-2023. Send your CV and motivation letter to Marije Buizer, HR Manager, via email, communicatie@hilverdaflorist.com.
Do you have questions? Please contact Sabine van der Veen, Sales Support & Logistics Manager. This can be done by telephone or WhatsApp on 06 10 20 94 54 or via email, s.vanderveen@hilverdaflorist.com.
With this vacancy we want to recruit our new colleague ourselves. This is therefore not a call for acquisition.