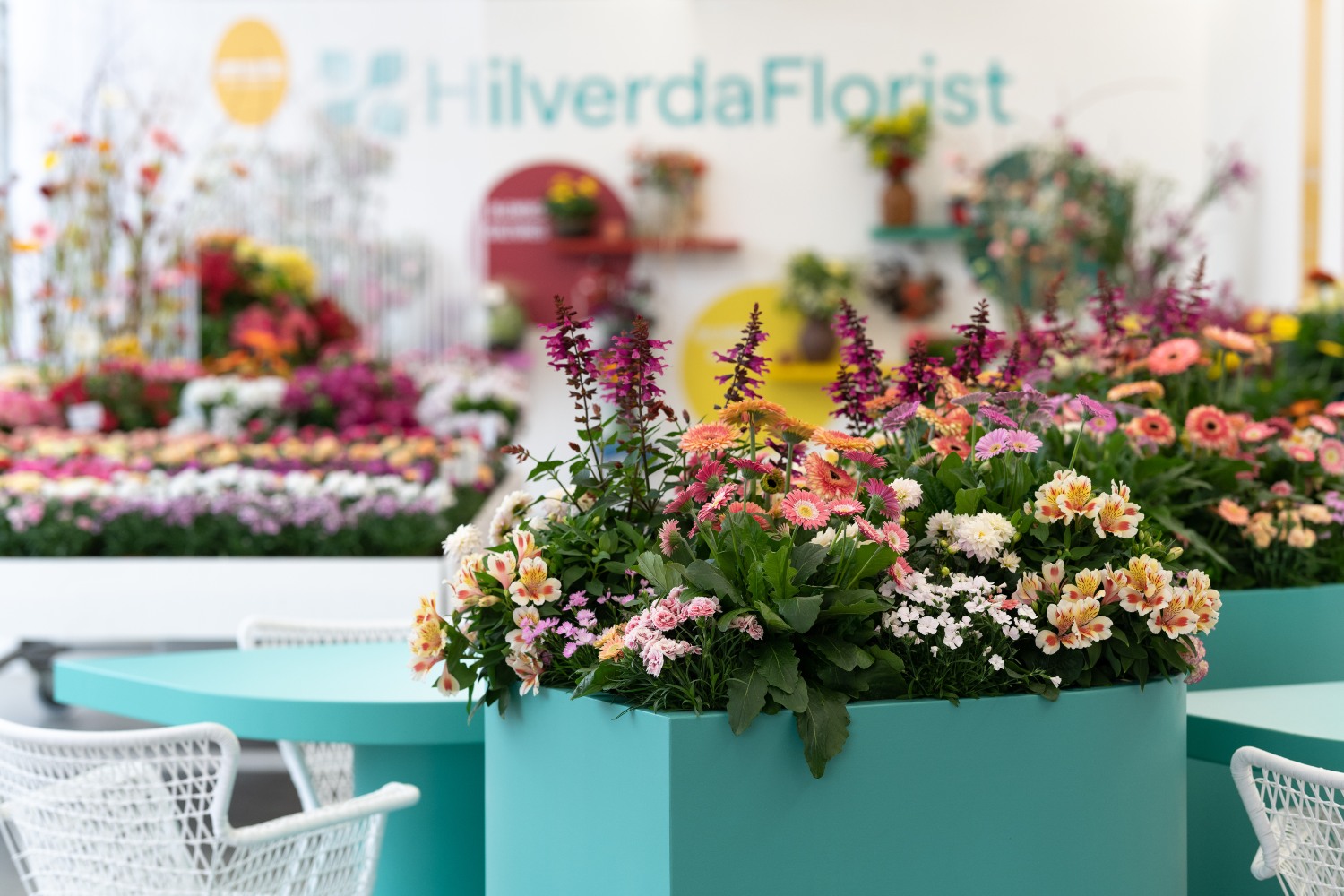 3-Season crops for more sales
From the Lawn & Garden Retailer magazine
For the June issue of Lawn & Garden Retailer "Planning for the Fall," Stef and Mazanne  (Sales & Product Representatives USA) were interviewed on how retailers can promote shoulder season varieties. Read on for their insights or read the full article here.
Of course you can create a complex planting program for crops to match to get a border flowering for three seasons, but what is easier then offering plants that do all that by themselves without too much fuss! Why not create a stable flower supply for all key spots in the garden throughout all three seasons and occasionally add some seasonal plants to the mix. Convenience and value for money are the two mayor motivators for buying three-season plants.
Can you talk about some of the benefits these crops offer?
At HilverdaFlorist we are all about offering those well-needed items to let you stand out from the crowd and enable you to draw year-round interest. By offering a variety of series like Garvinea® Garden Gerberas, Salvia Salgoon®, Alstroemeria Summer Paradise® and Echinacea MOOODZ®, we assure gardeners of long seasons full of colour. These series can be planted in the garden early in spring, hold up well during summer heat and keep on flowering until frost. By planting our Alstroemeria, Echinacea and Garden Gerbera series in early autumn, the soil is still warm – which encourages strong root development, followed by a winter rest, before shining a thriving in springtime. These perennials get even better every year! A big additional benefit of these long-lasting, robust series is that they become less-demanding once established.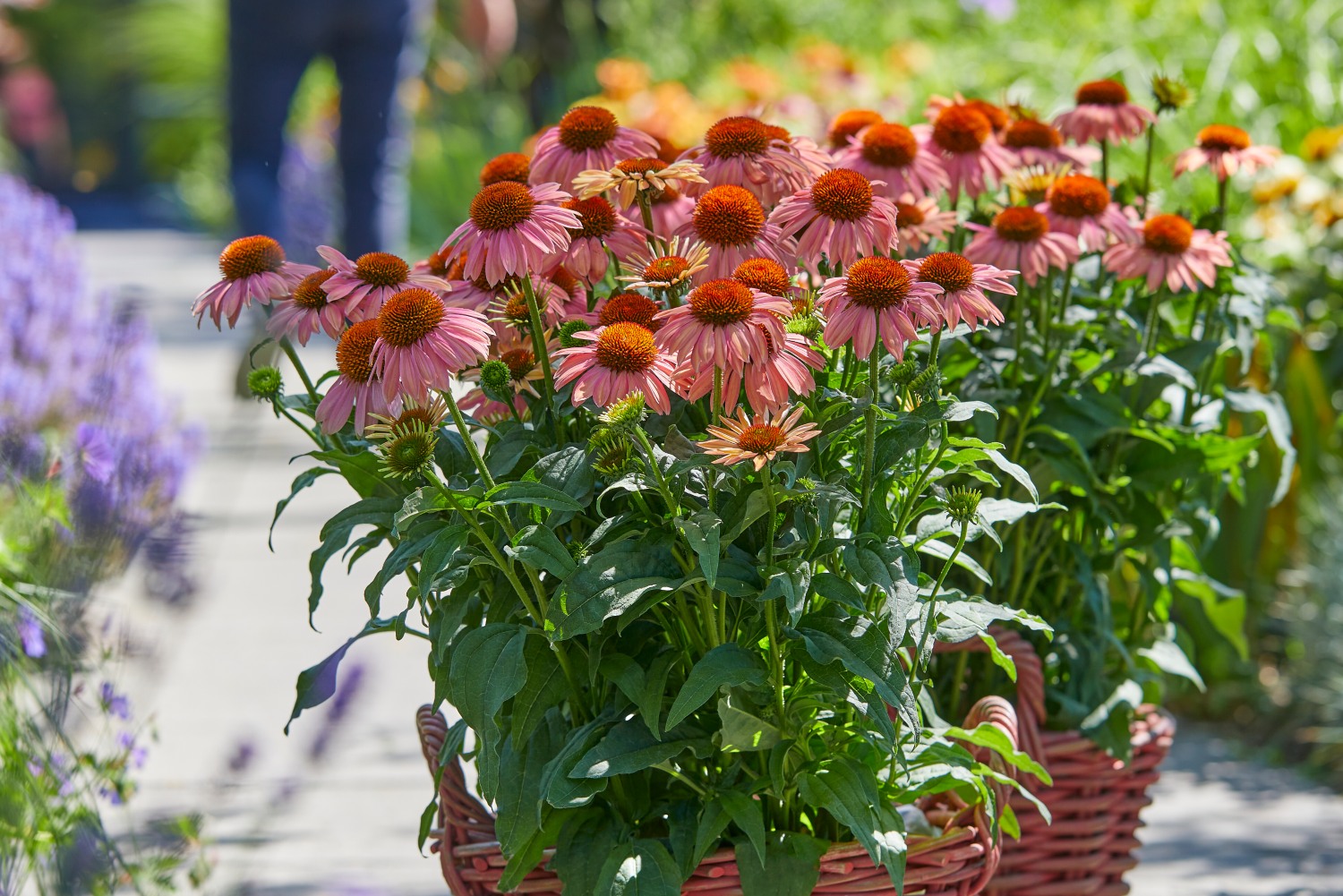 Any tips for how to get garden centers and/or consumers to think differently about crops that they might have previously thought of as only appropriate for one season?
Take Garvinea® for example: Gerberas were considered only as annuals for a long time, to be enjoyed for weeks. And yes, for seed-raised Gerbera jamesonii this is true. But with Garvinea® it has become a totally different story. Breeding efforts have resulted in a strong and floriferous garden-worthy hybrid Gerbera that flowers from spring to frost and is considered hardy down to zone 7. Since Garvinea® looks like a Gerbera at first glance, it took a lot of time proving its unique properties by trialing, showing, educating and experiencing. By working closely together with growers and all links further up in the chain, we were able to get the story out there. Garvinea® Garden Gerberas has become a well-established name. This naming and positioning is key and should be understood and accepted by all those links in the chain. Nowadays you find Garvinea® under its correct name and often with the additional "Garden Gerbera" at the right spot in the garden center: surrounded by other garden plants and perennials, while the colourful seed-raised Gerbera jamesonii keeps its place among the annuals and houseplants.
Any merchandising tips for garden centers for three-season varieties?
Inspire by example. Place bold flowering mixed containers filled with seasonal extenders at the entrance and around your garden center, and of course at the benches where the varieties are sold. Educate in your shop, let your staff tell the stories and use clear and simple signage. Point out the benefits and value that your clients will get by buying three-season varieties. Organize seasonal events, especially for autumn plantings. Let people yearn for an extended summer and the promise of a new spring.