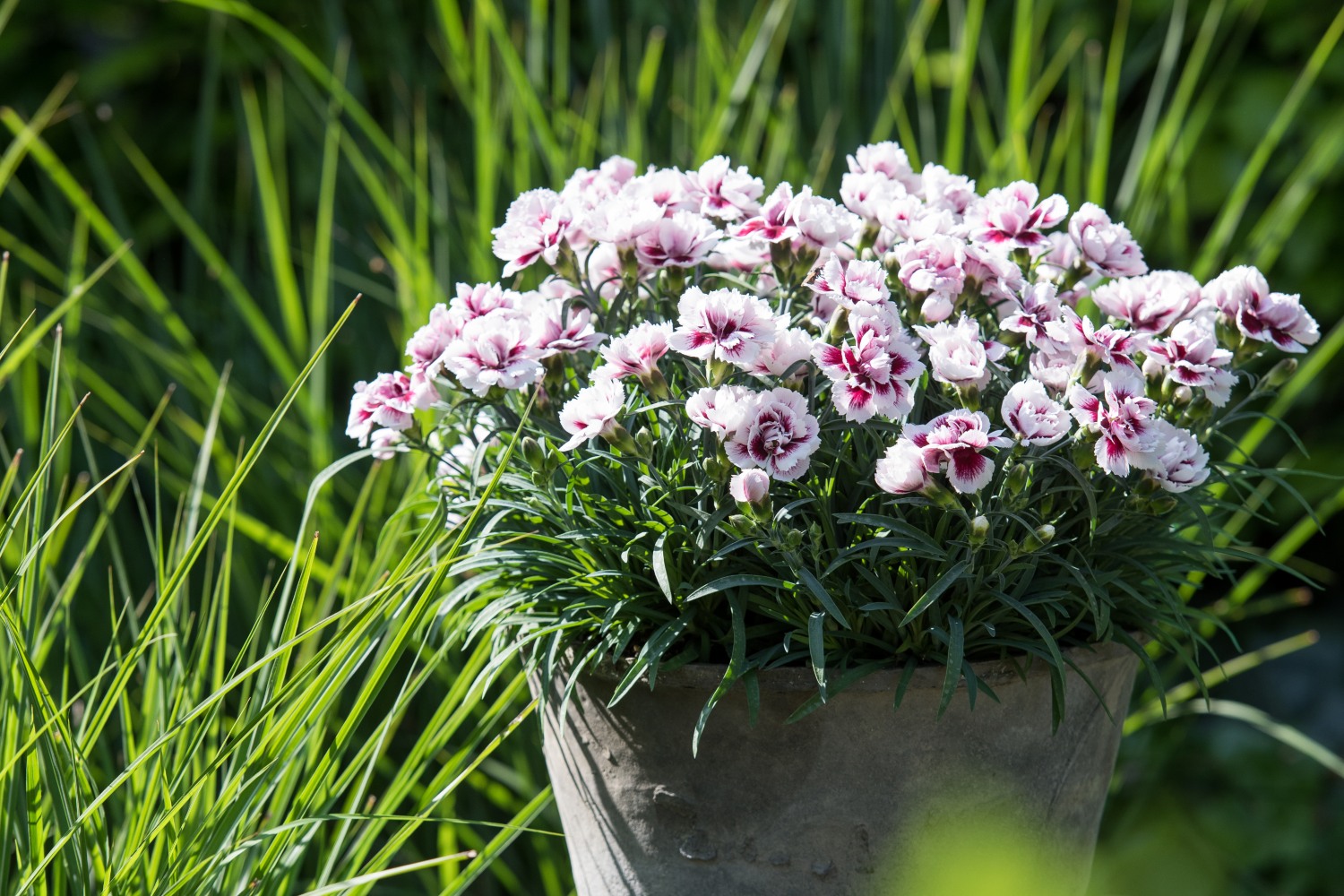 Discover the best Dianthus for a scent-sational garden
Make your garden smell amazing
Dianthus is known for its great visual appeal, for adding long-lasting colours and extraordinary flower shapes to homes and gardens. It has been a gardener's favourite for centuries, offering resistant and care-free flowering plants that are fairly easy to grow and maintain. A true bonus is their lovely scent, often described as warm spice, sweet vanilla or clove. Fragrance in the garden adds another layer to stimulate the senses. It lifts your spirit and can bring back sweet memories. Nothing is more memorable than a scent… and Dianthus is the perfect choice to make a garden smell amazing.
Stop and smell the flowers
The scent of Dianthus mainly comes from its essential oils that are stored in the flower petals. These oils consist of a mix of volatile organic compounds (VOCs), of which benzenoids (especially eugenol) and terpenoids are more prominent in Dianthus. The combination and concentration of these compounds varies between species and varieties. With a genus of over 300 species, the scent note and intensity of Dianthus varieties may vary a lot.
As we all know, the main reason for fragrance is to attract pollinators. Nature, in its cleaver ways, has designed plants to release their fragrance more when the specific pollinator they are aiming for is active. In Dianthus, some species that aim for pollination by bees and butterflies may have a stronger scent during the day, while other species rely on moths for their pollination and have a more intense smell during the night.
Weather conditions as temperature, light and humidity can also be of influence to the amount of scent that is released, causing flowers to smell differently in the morning compared to later in the day or at night. Also, plant age and flowering stage play a role, and not to mention the personal scent perception. In our own Dianthus trials we have noticed first-hand how personal the sense of smell really is. Our breeders, growers, assortment and area sales managers, and clients review our varieties on several occasions during the year. Some of us have experienced a more significant scent on particular varieties in the morning hours, while others have a consistent experience throughout the day.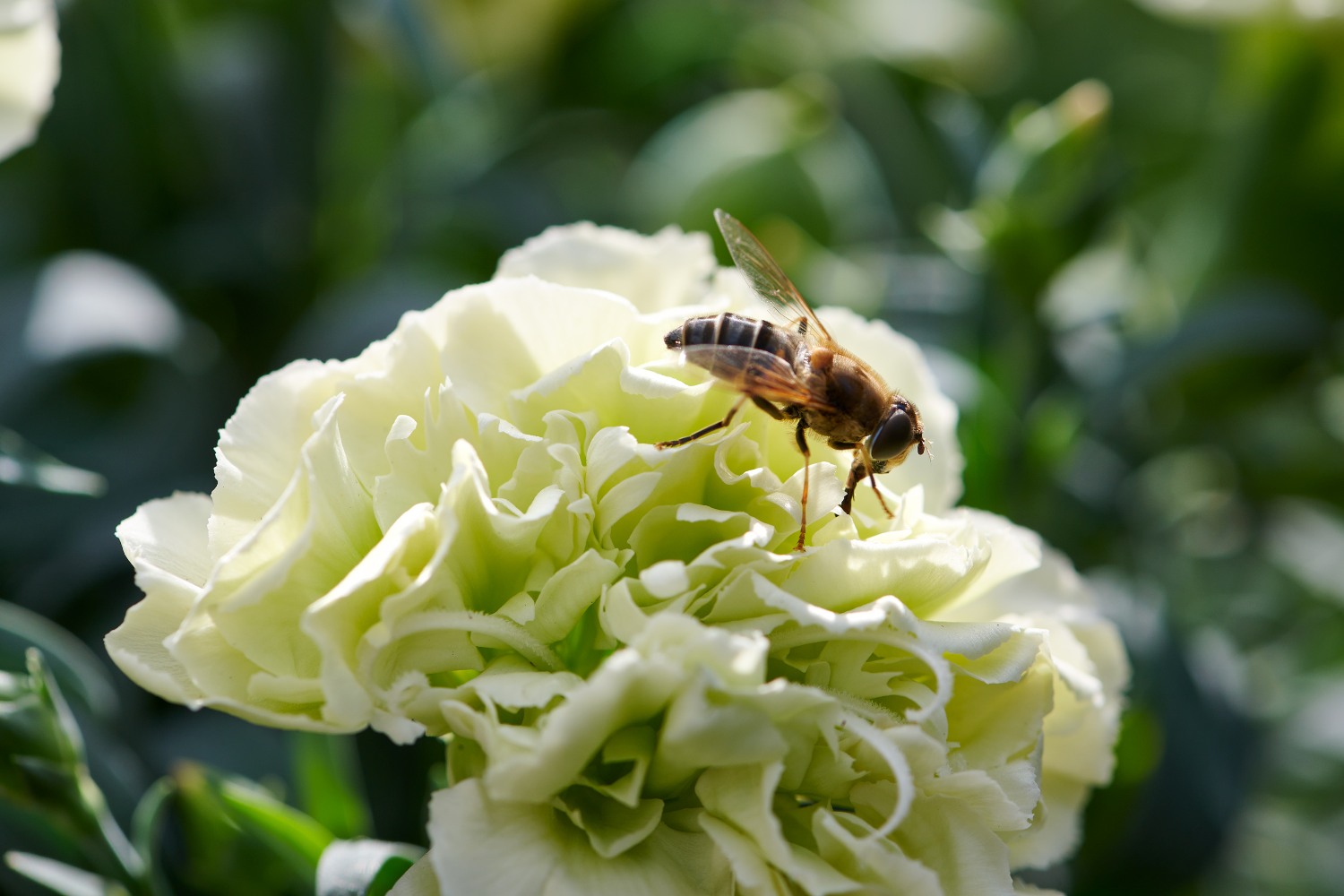 Gardener's tips to enjoy the Dianthus scents to the max
Plant scented Dianthus where you enjoy their cherished scents most often:

in borders along pathways
near terraces or other seating areas
in window boxes and containers by entrances
in sheltered areas where the scent is captured longer, such as patios, verandas or courtyards

Keep different scented plants divided in your garden, to appreciates each unique scent on its own.
Pick flowers for the garden to enjoy indoors, but rather opt for potted plants indoors as well, as the scent tends to fade sooner when the flower is picked.
Discover the most fragrant Dianthus varieties of our product range
At HilverdaFlorist we have a wide range of potted Dianthus varieties, as there are so many different considerations in composing a product range for our customers all over the world. Stunning colours, extraordinary flower shape and size, compactness and outstanding shelf life are all must-haves to make it to our assortment list. The sensational scent of Dianthus is a wonderful additional benefit, for which we have definitely noticed a growing interest from our clients and partners throughout the floricultural supply chain. That's why we have listed our most fragrant Dianthus varieties for you. You will find scented Dianthus varieties in all our series!
Intense scent
Our top 3 of most intensely scented varieties no matter the weather conditions, is led by Beauties® Kaia. Kaia stands out for its unparalleled scent all year round and is especially selected for its enchanting scent. Discover more about these varieties:
Significant scent
In our trials we have noticed lots of varieties with a solid scent, that gets more prominent when the sun is up and temperatures rise. Check out our top 10 Dianthus varieties with a significant scent.
Stop by at HilverdaFlorist and experience these lovely scented Dianthus varieties for yourself. You will find our potted Dianthus in our show greenhouses from March to September.