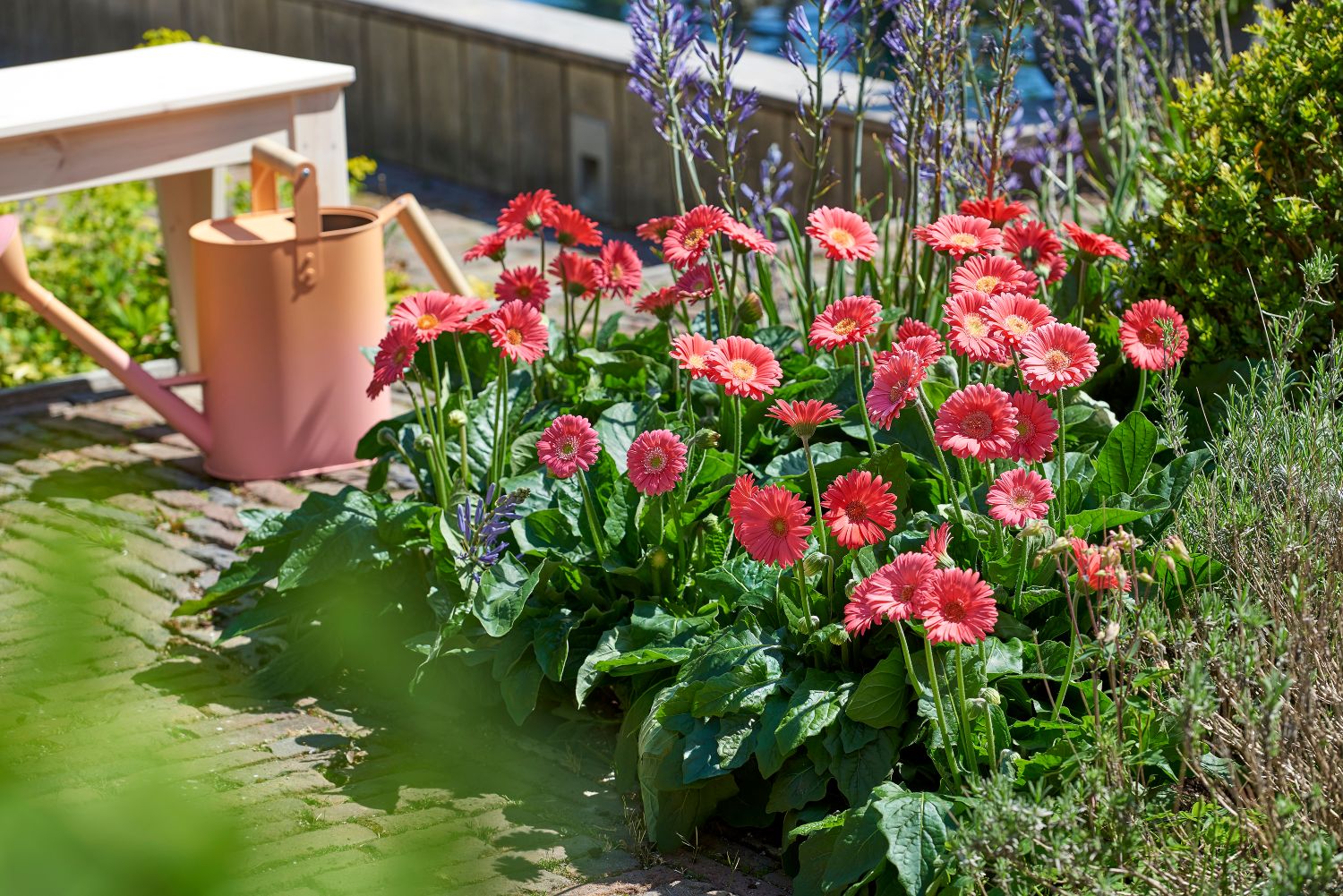 Garden trends for 2023
From sustainability to easy care
Garden trends come and go over the years. Every year brings fresh and innovative garden trends to transform your garden or patio into a true paradise. In this article, we will discuss garden trends for 2023 that catched our eye. Let's have a look into several movements that are shaping the world of plant breeding.
Sustainable gardening
One of the most significant trends in gardening today is sustainability. Our society is increasingly looking for ways to reduce environmental impact and create gardens that are more self-sustaining. HilverdaFlorist is focussing on sustainable products to contribute to a flourishing, green future. This is done by optimizing the genetic resistance of plants.
Genetic resistance is a sustainable solution to deal with the increasing pressure of diseases and pests. HilverdaFlorist strives to develop robust plants that can withstand various circumstances and survive even longer with fewer resources. It is important to work more from a sustainability and resilience perspective.
Pollinator gardens
There is a growing concern about the disappearance of pollinators such as bees and butterflies. Gardeners are increasingly looking for ways to support these important creatures. Pollination gardens are becoming increasingly popular to encourage these little visitors into our gardens. Salvia, for example, is a true pollinator magnet.
HilverdaFlorist is proud breeder of the successful Salvia Salgoon® Series. As diversity is key, combine Salvias with other pollinator favorites like, Echinacea MOOODZ® and Garvinea® Garden Gerberas. Both series offer flowers with plenty of nectar and pollen, and a wide range of colours.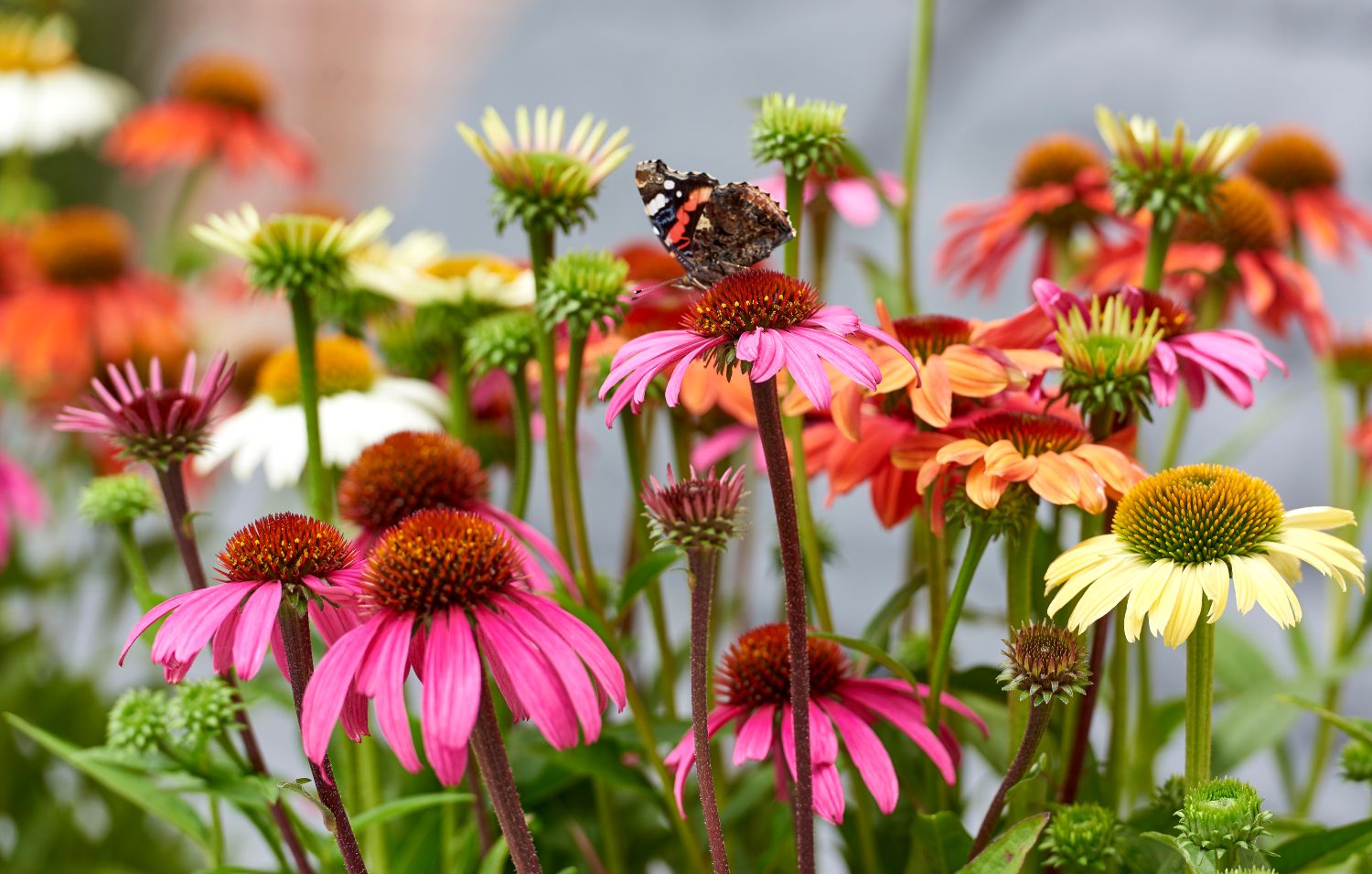 Container gardening
For people who live in apartments or have limited outdoor space, container gardening is the perfect way to enjoy plants! Container gardening can be used to grow a wide range of plants and is therefore suitable for the true creatives.
Our team of breeders created several series that are ideally suited for container gardening. Discover the bright coloured patio Alstroemeria Inticancha® Series, the diverse Dianthus Sunflor® Series or Patio Gerbera for the instant 'WOW!' effect.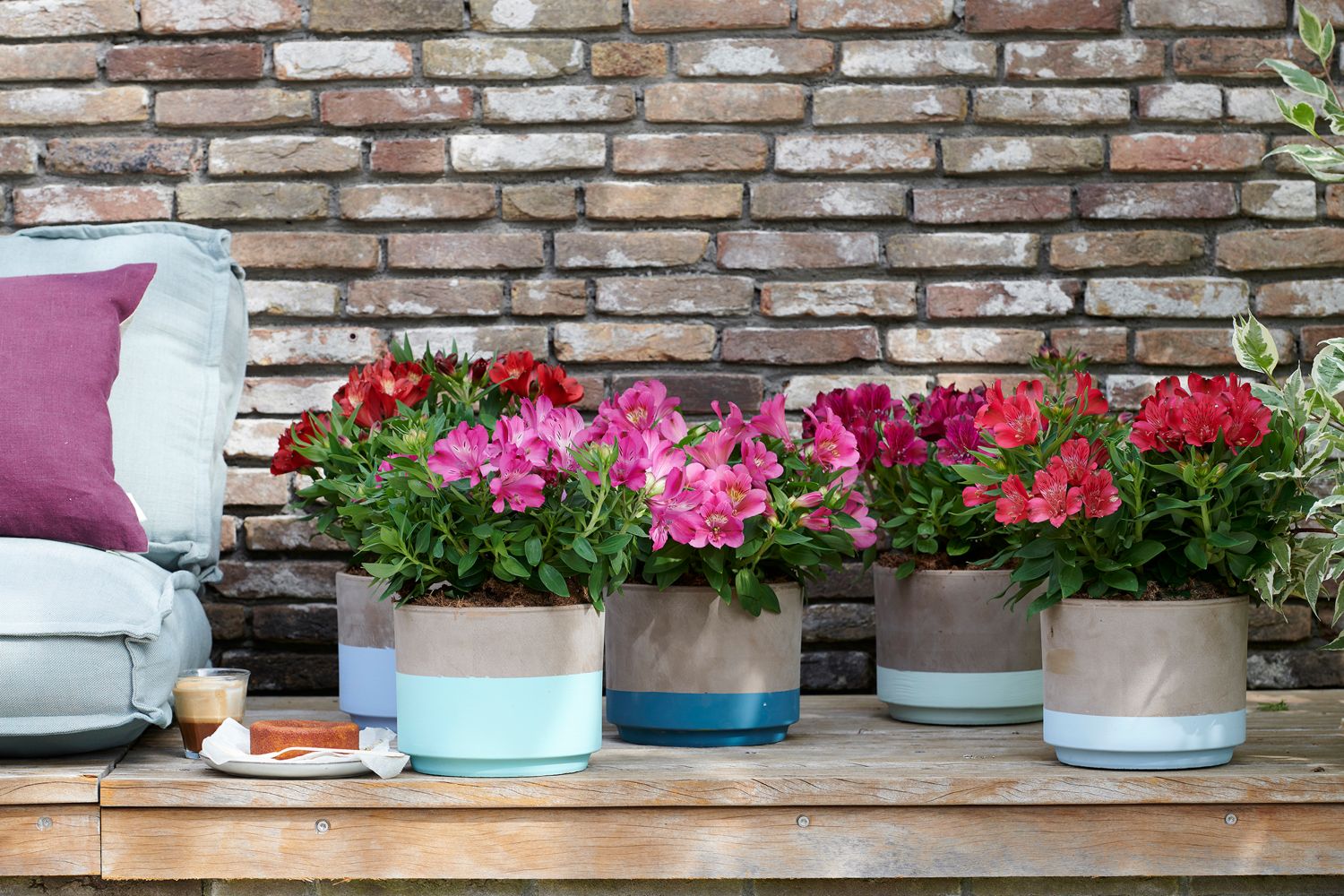 Low maintenance gardens
Since many people lead busy lives and don't have the time or energy to devote to extensive gardening, there is a demand for plants that are easy to care and require minimal maintenance. To follow up on this demand, we make sure to develop resilient, drought-tolerant varieties that require minimal efforts.
Salvia Salgoon® plants are low maintenance and blend in effortlessly without too much fuss. Just make sure to use well-draining soil, let them enjoy a sunny spot and encourage reblooming by removing finished flower stems.
Besides Salvia, Gerbera Garvinea®, the only true garden gerbera, is a great solution. Caring for Garvinea® is simple; petst and diseases are insignificant. The plants require a spot in the sun or half shade and prefer a moist, humus-like garden soil. Give them some extra water when they are in a container, or in times of prolonged drought and a handful of organic fertilizer pellets during Spring.
 Garvinea® Cheeky Series: cute garden gerberas with a compact crop and cheeky mini flowers.
 Garvinea® Majestic Series: strong garden plants with elegant double flowers.
 Garvinea® Sweet Series: robust garden plant that offers long-lasting large flowers.