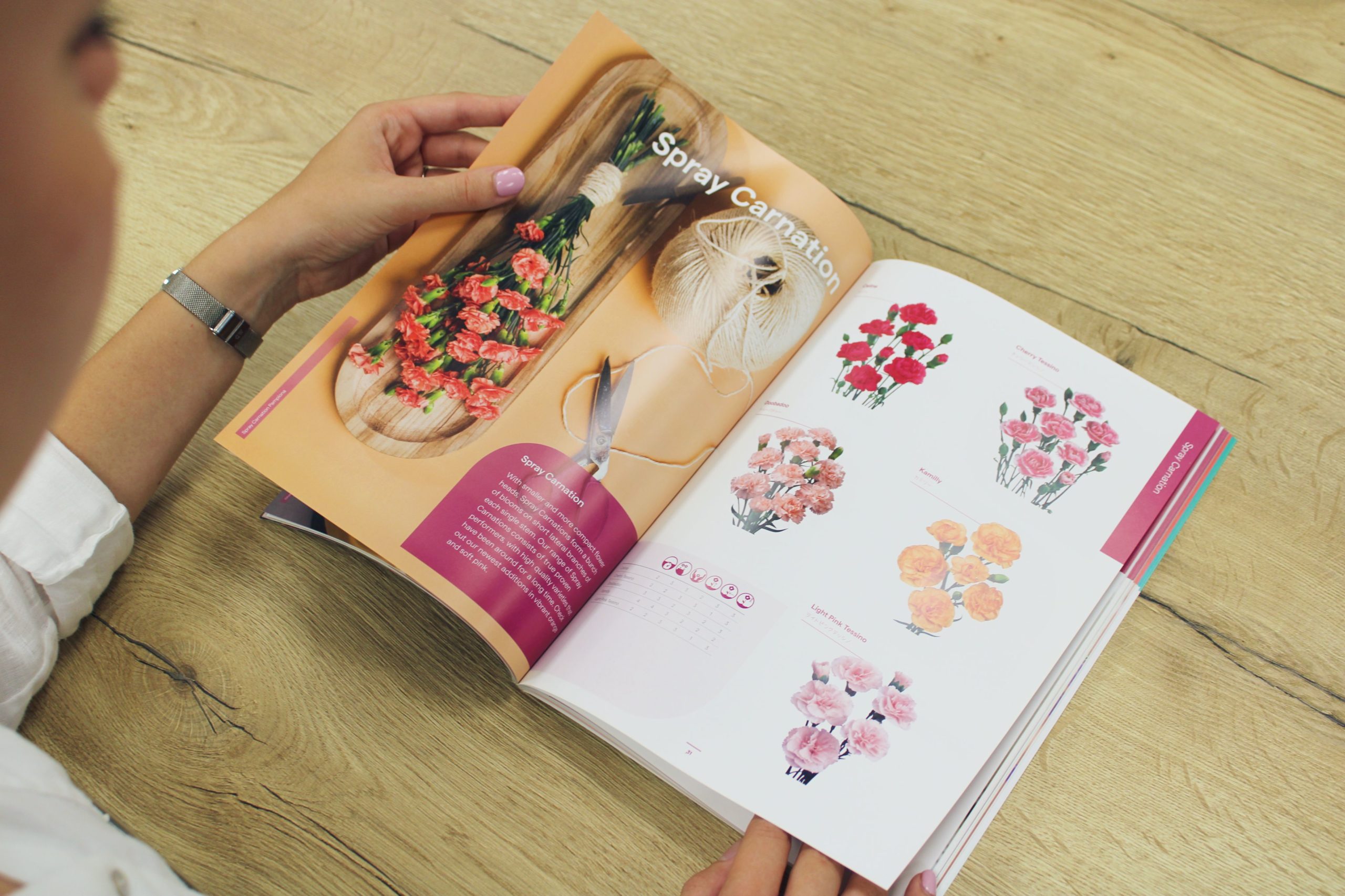 Press release: HilverdaFlorist launches new catalogues
HilverdaFlorist launches new catalogues 2023
12 SEPTEMBER 2022, DE KWAKEL, THE NETHERLANDS – HilverdaFlorist announces the release of two new catalogues this year; one featuring the commercial assortment of Gerberas and one with all other Cut Flowers for 2023. With these new catalogue editions, HilverdaFlorist introduces over 60 new varieties, offering the latest in product development and innovation. Both catalogues display lots of new colour additions, enhanced key features, surprising versatility and background information presented by HilverdaFlorist's assortment managers, marketing and R&D managers, breeders and managing directors of its subsidiaries.
The Gerbera Catalogue 2023 provides a detailed overview of new varieties and proven performers in Standard, Mini, Pomponi®, Piccolini® and FireworX® Gerberas. This year HilverdaFlorist has chosen to bundle all other cut flower product groups in one comprehensive catalogue, aiming to inspire their clients and give them plenty of interesting options to diversify their product ranges. The Cut Flower Catalogue 2023 covers the full line-up of Alstroemeria, Dianthus, Gypsophila, Helleborus, Limonium and Scabiosa. Both catalogues are available in print and digitally on www.hilverdaflorist.com.
Novelties in bloom
Around the same time as the launch of the new catalogue, the varieties in the Gerbera show greenhouse in De Kwakel (NL) start to flower. The first occasion to see all the new season introductions in bloom, will be week 45 in the Netherlands. From 9 to 11 November HilverdaFlorist showcases its novelties during the Royal FloraHolland Trade Fair in Aalsmeer. Subsidiaries HilverdaFlorist Colombia and Murara Plants (Kenia) will be present at the International Floriculture Trade Fair (IFTF) in Vijfhuizen. Moreover, in the same week from 7 to 11 November HilverdaFlorist welcomes its visitors during the HilverdaFlorist Novelty Days at Dwarsweg 15 in De Kwakel. With bold show presentations and the company's team of area sales managers, sales support, crop advisors, breeders and marketeers present, this is the best place to get an in-depth overview of the wide cut flower product range and all its possibilities for the future.
HilverdaFlorist focuses on breeding, propagation and development of an extensive range of cut flowers, pot and garden plants. With a trusted, global network of subsidiaries, distribution partners and production locations, HilverdaFlorist provides local support and premium young plant material, suitable for every climate and evolving cultivation requirements. To learn more about HilverdaFlorist and to download the new catalogues, please visit www.hilverdaflorist.com.