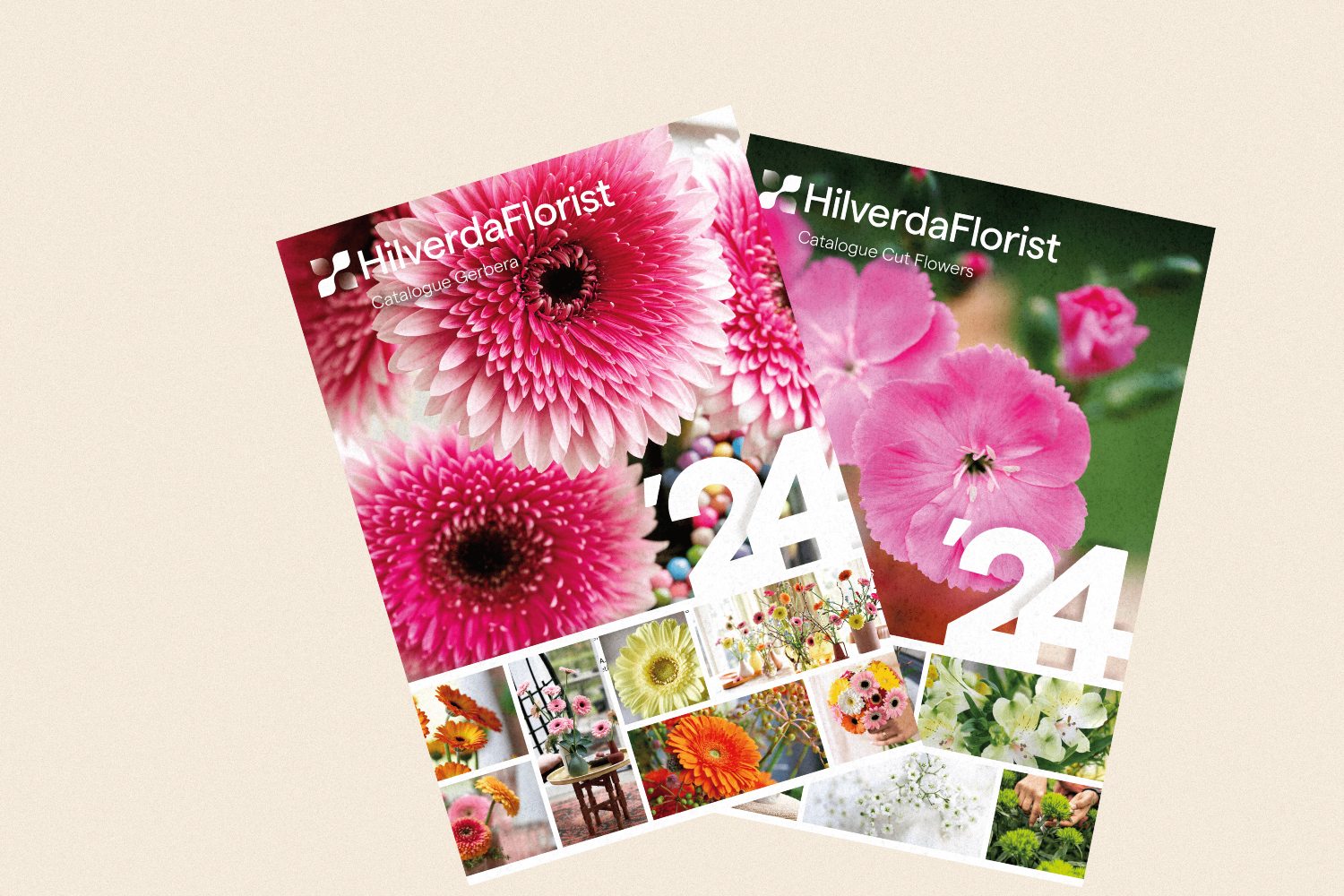 Press release: HilverdaFlorist launches new Gerbera & Cut Flower varieties for 2024
Packed in brand new catalogues
13 SEPTEMBER 2023, DE KWAKEL, THE NETHERLANDS – HilverdaFlorist is proud to share two exciting new catalogues for the year 2024. These editions present the commercial Gerbera assortment as well as a wide range of other Cut Flowers (Limonium, Alstroemeria, Dianthus, Scabiosa, Gypsophila and Helleborus).
The catalogues collectively introduce over 40 new varieties, representing the forefront of product development and innovation. Both catalogues feature a vibrant spectrum of new colours, enhanced key attributes, unexpected versatility, and in-depth insights provided by HilverdaFlorist's assortment managers, marketing and R&D experts, breeders, and managing directors of subsidiaries.
The Gerbera Catalogue for 2024 offers an overview of both new additions and long-time favourite varieties within Standard, Mini, Pomponi®, Mini Pomponi® and Piccolini®. The Cut Flower Catalogue 2023 beautifully showcases Alstroemeria, Dianthus, Gypsophila, Helleborus, Limonium, and Scabiosa varieties. Discover new specialties and brands now! Both catalogues are available in print and online via hilverdaflorist.com.
Come & see these new varieties in full bloom
In line with the catalogue launches, the Gerbera and Cut Flower show greenhouses in De Kwakel, Netherlands, burst into a display of flowers, offering a unique opportunity to witness the introductions of the new season in week 45.
From November 7 to 9, HilverdaFlorist will also unveil its latest innovations at the Royal FloraHolland Trade Fair in Aalsmeer. Furthermore, HilverdaFlorist's subsidiary, Murara Plants in Kenya, will participate in the International Floriculture Trade Fair (IFTF) in Vijfhuizen from November 8 to 10. In the same week, HilverdaFlorist invites visitors to the open days in the show greenhouses at Dwarsweg 15 in De Kwakel.
HilverdaFlorist focuses on breeding, propagation and development of an extensive range of cut flowers, pot and garden plants. With a trusted, global network of subsidiaries, distribution partners and production locations, HilverdaFlorist provides local support and premium young plant material, suitable for every climate and evolving cultivation requirements.
To learn more about HilverdaFlorist and to download the new catalogues, please visit hilverdaflorist.com.