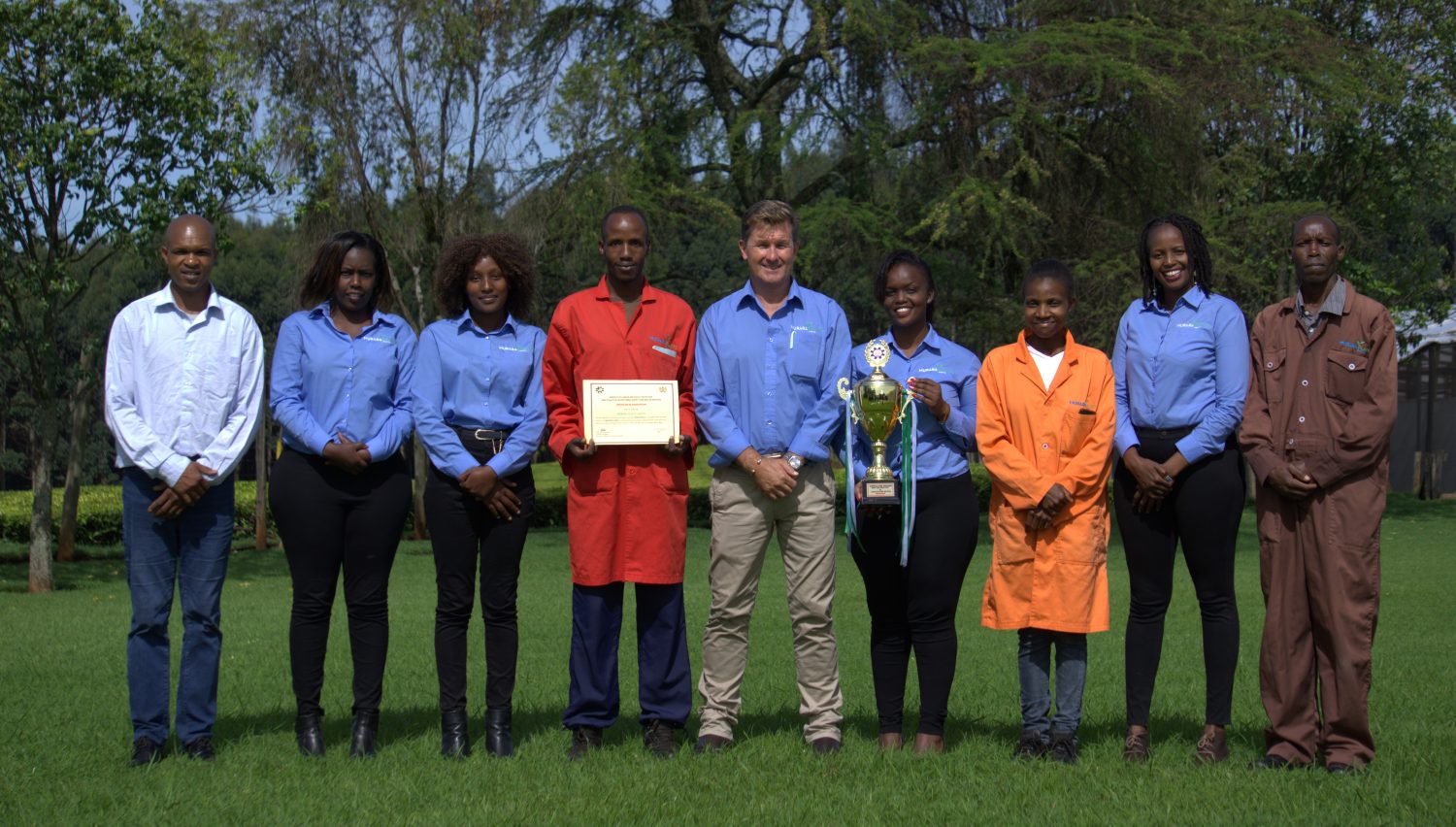 Murara Plants Ltd wins the annual DOSH Awards 2023
"Working together to build a positive Safety and Health Culture, is key to safety performance in the workplace"
8 MAY, DE KWAKEL, THE NETHERLANDS – Murara Plants, subsidiary of HilverdaFlorist, won the annual DOSH Awards in the Agricultural sector in Kenya. The DOSH Awards is an annual event organised by the Ministry of Labour under the Directorate of Occupational Health and Safety.
This year's theme was 'A safe and healthy working environment is a fundamental principle and right at work'. In order to embrace a future of work that prioritizes human needs and adapts to the constantly evolving world, it is imperative to recognize that occupational safety and health (OSH) can no longer be viewed as an optional extra.
About Murara Plants Ltd
Located in Kericho in the highlands to the west of the Kenya's Great Rift Valley at an altitude of approximately 2,100 meters above the sea level, Murara Plants Kenya is situated against the edge of The Mau Forest and surrounded by tea plantations.
Worker's welfare and Corporate Social Responsibility/Community Projects are highly valued at Murara Plants. These include, among others:
Periodic trainings for staff (on policies, Safety and Health procedures, hygiene, HIV/AIDS and wellness, Covid-19, and financial management, among others).
Provision of housing, individual kitchen gardens to promote growing vegetables and sufficient supply of clean water free of charge.
The provision of a well-equipped integrated crèche facility where employees' kids are taken care of between the age of 6 months to 3 years.
A Nursery school at the proximity of the workplace with a serene environment where employees kids between the ages of 4 – 5 are schooled for pre-establishment before proceeding to primary school.
Read more about Murara Plants Ltd's values at muraraplants.com.