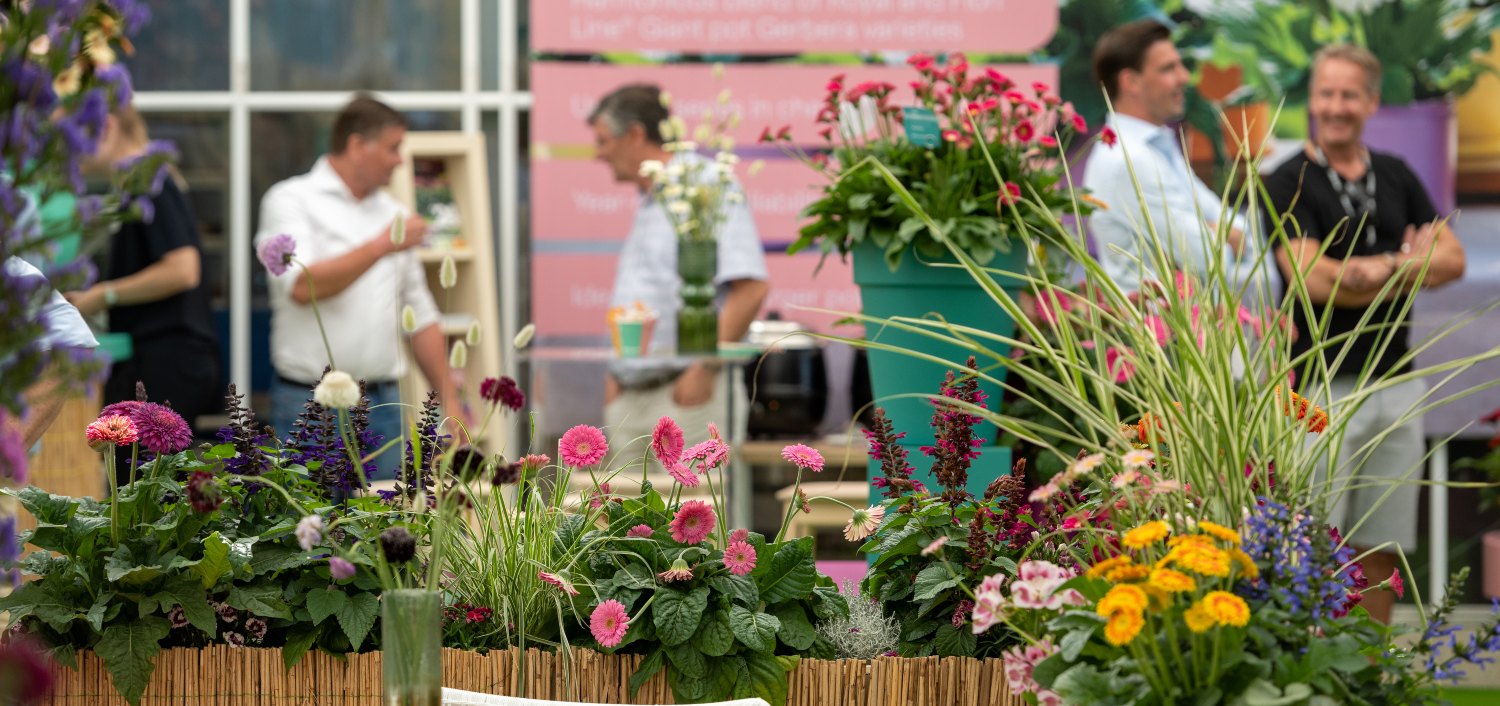 Recap: HilverdaFlorist launched new varieties at FlowerTrials 2023
Like last year, it was another sunny week full of colour and innovation: FlowerTrials 2023 is a wrap! Together with 60 participants, HilverdaFlorist presented its new Pot, Patio & Garden varieties. FlowerTrials one of the highlights of the year where a biggest in-house show is created. In an indoor and outdoor garden setting, the latest genetics were presented to 1,100 visitors.
Pot, Patio & Garden introductions 2024
During FlowerTrials visitors where the first to see the Pot, Patio & Garden introductions in full bloom. Presented in a extraordinary indoor and outdoor setting at the HilverdaFlorist office (De Kwakel, NL), these varieties dazzled industry professionals from all over the world.
One of the absolute eye-catchers during FlowerTrials where the new Salvia Salgoon® varieties. Visitors were welcomed by an overload of friendly pollinators hanging around these great garden performers. Also highly prized was the garden Gerbera Garvinea® Sweet Blaze. This stunning bicolour variety offers strong contrasting colours: a feast for the eyes! Curious to see all introductions showcased at FlowerTrials? Alstroemeria Inticancha® and Summer Paradise® as well as the brand new Optimum Mixes, Helleborus Awesome!® varieties and more! Discover all new varieties here.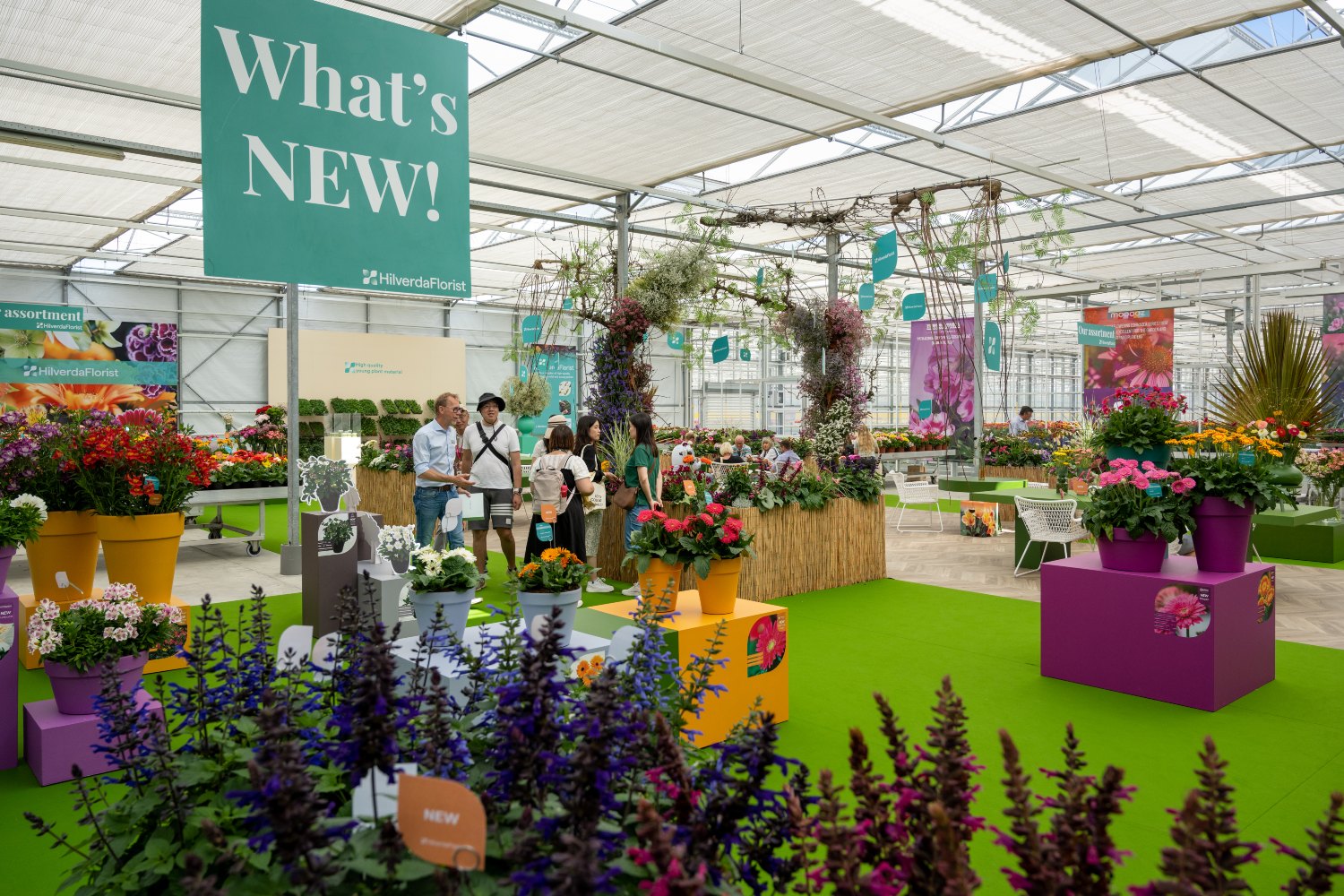 Relive FlowerTrials in a 360° tour
Did you miss FlowerTrials or haven't had enough of the HilverdaFlorist show yet? HilverdaFlorist launched a 360° FlowerTrials tour including highlight videos so you can (re)visit the show and meet the team at any time! Walk through our introductions, indoor garden, colourful pavilion or outdoor nursery and be inspired.
New Pot, Patio & Garden catalogue
Just like all our promotion materials, you are now able to download our Pot, Patio & Garden catalogue for 2024.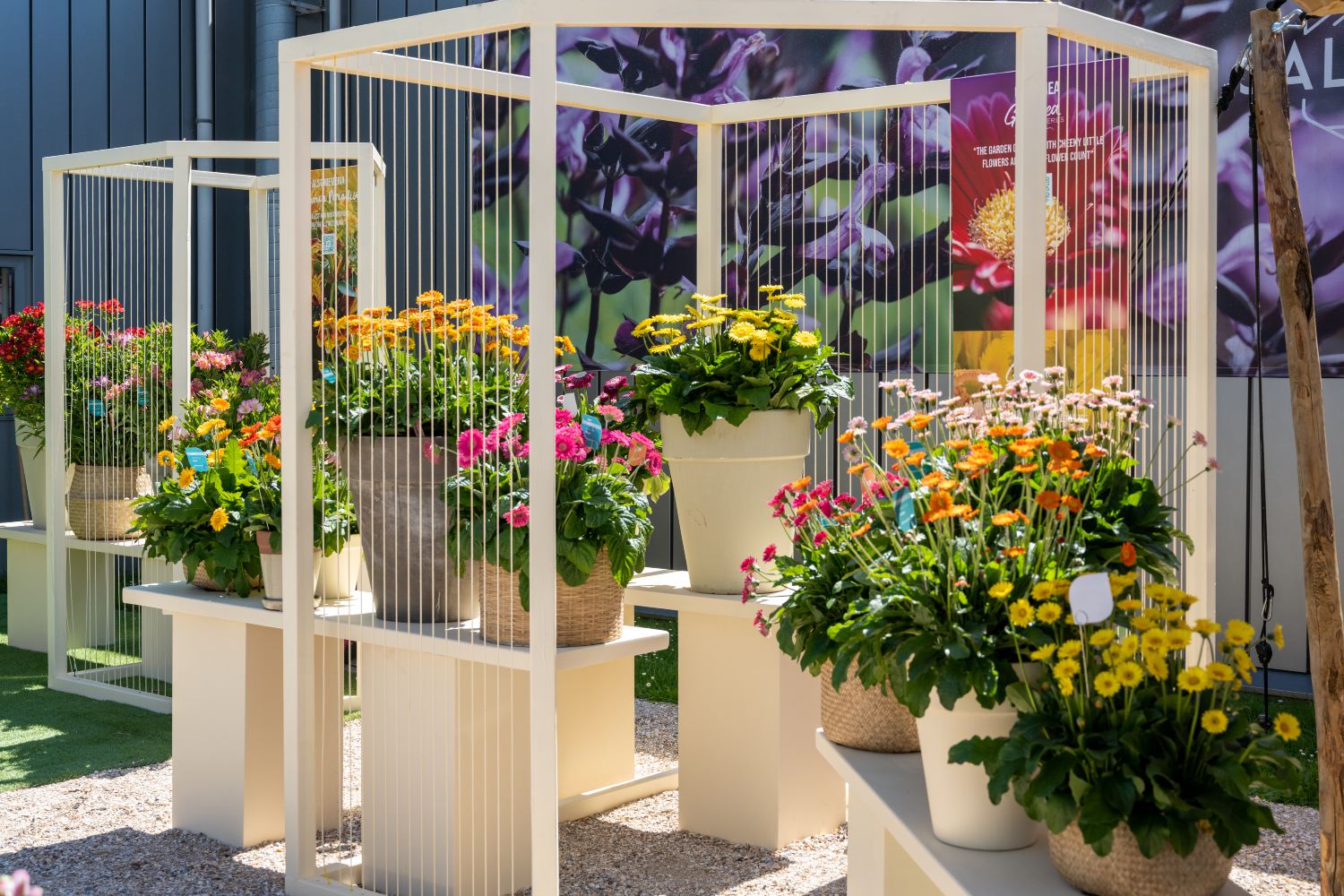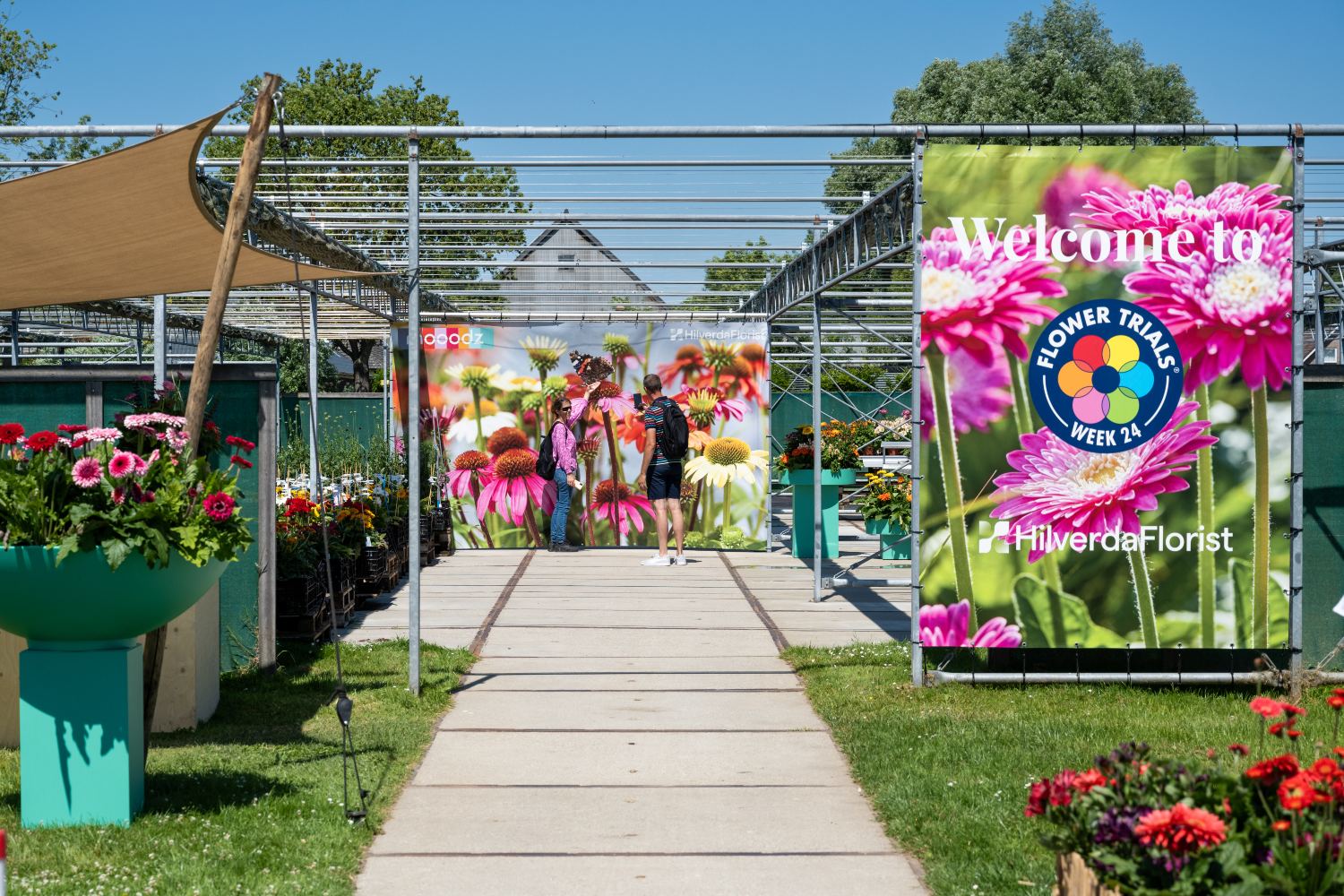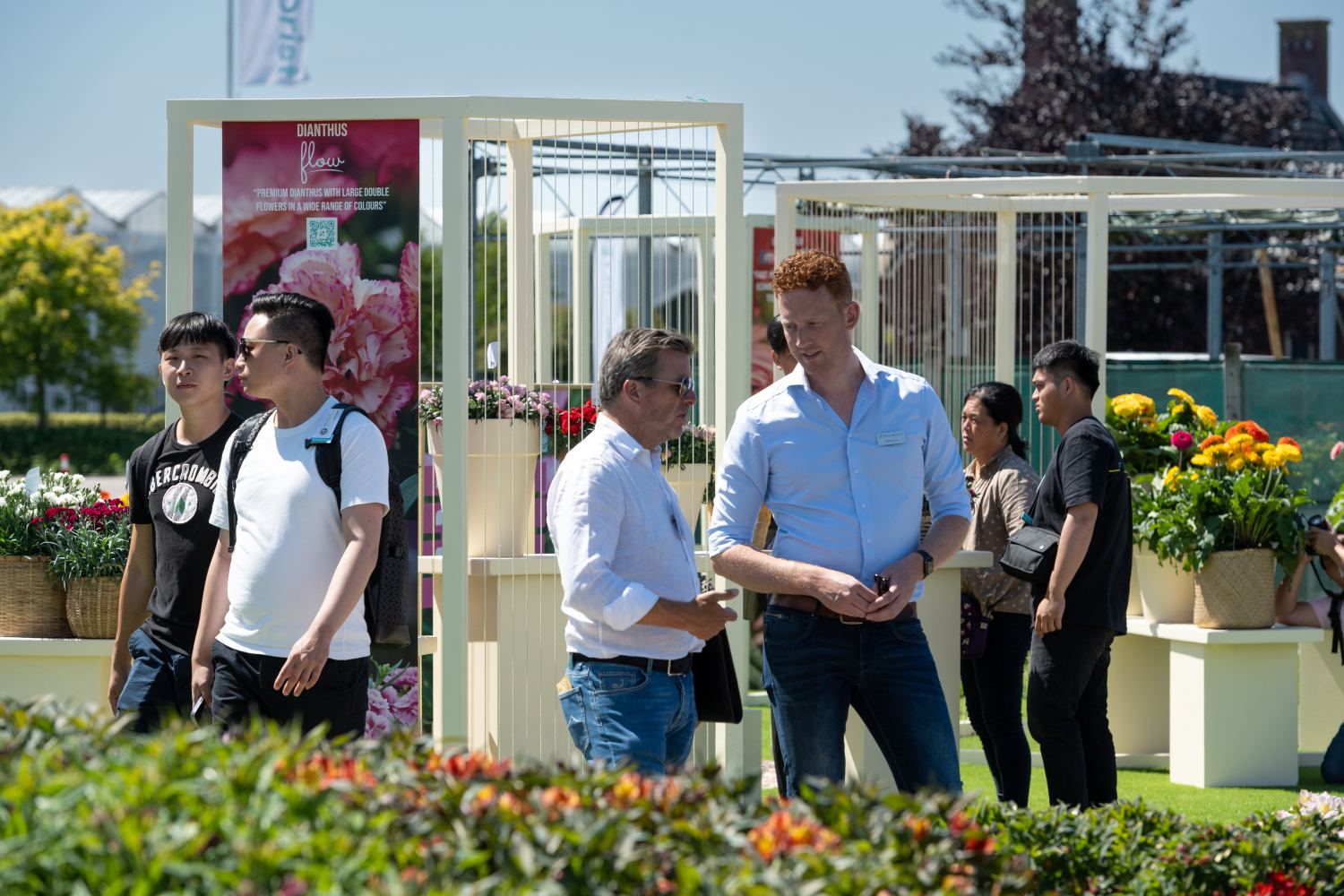 HilverdaFlorist focuses on breeding, propagation and development of an extensive range of cut flowers, pot and garden plants. With a trusted, global network of subsidiaries, distribution partners and production locations, HilverdaFlorist provides local support and premium young plant material, suitable for every climate and evolving cultivation requirements. To learn more about HilverdaFlorist, please visit www.hilverdaflorist.com.