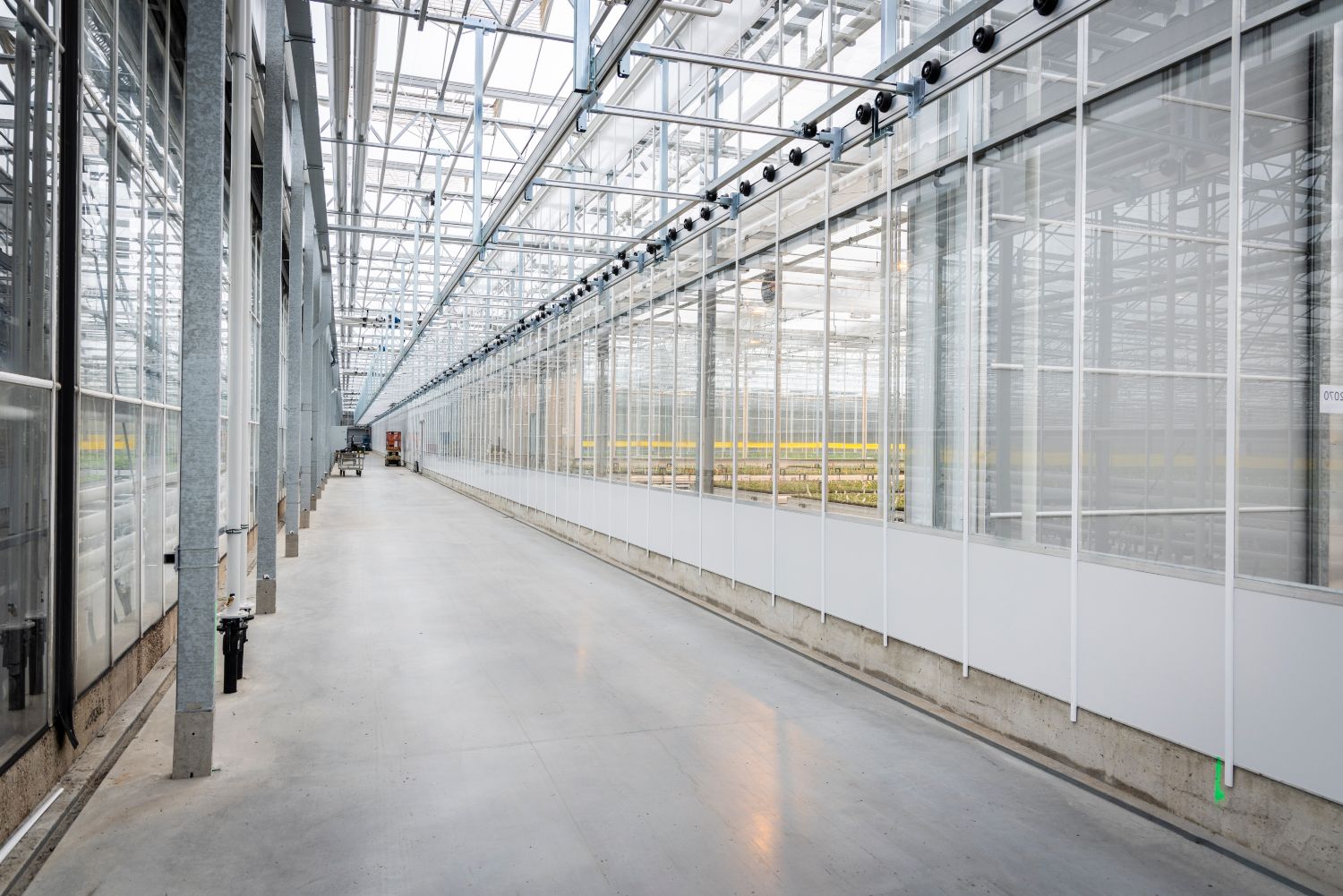 Visit HilverdaFlorist during Kom in de Kas on the 1st of April!
Always wanted to take a look behind the scenes in the horticultural world? During Kom in de Kas on Saturday 1 April 2023, various businesses in (the surroundings of) Aalsmeer will open their doors! Visit HilverdaFlorist and discover all about the breeding of new flower and plant varieties and the production of young plant materials. After all, these are the first steps of your bouquet of flowers or colourful garden!
Discover the latest technologies
From a new production location packed with innovative technologies, HilverdaFlorist develops high-quality young plant materials that are supplied to growers worldwide. Cuttings and seeds, for example. During Kom in de Kas we will tell you all about the cultivation of our young plants, sorting, robotics we use for this and the breeding of new flower and plant varieties.
Flowers and plants are developed from a strong drive and focus on innovation. The HilverdaFlorist team in the Netherlands consists of around 150 employees spread over 6.5 hectares. During Kom in de Kas, the new location of 2.2 hectares will be open to the public.
Buy a plant and support educational projects of the HilverdaFoundation
We are happy to introduce you to the HilverdaFoundation during 'Kom in de Kas'! The HilverdaFoundation was founded in 2009, in honour of the 100th anniversary of the Royal Hilverda Group. This foundation wants to contribute to the countries in which the group has established its business. Since its establishment, the HilverdaFoundation has entered into several collaborations with local foundations in Kenya and Colombia. Currently, the Foundation is additionally engaged in projects in the Netherlands and India.
All the projects we support to make education possible for underprivileged children who do not (or no longer) have access to (adequate) schooling due to their living conditions. With an appropriate education, they can later not only take good care of themselves but also offer support and help to their loved ones. During 'Kom in de Kas' we sell plants, the revenues of which go to the HilverdaFoundation.
Assortment of HilverdaFlorist
HilverdaFlorist's product range includes cut flowers in Alstroemeria, Dianthus, Gerbera, Gypsophila, Helleborus, Limonium and Scabiosa. In terms of pot and garden plants, HilverdaFlorist focuses on Alstroemeria, Dianthus, Echinacea, Gerbera, Helleborus and Salvia. A feast for the eyes and insects such as butterflies and bees!
We warmly invite you to take a look at our production location on the Achterweg nr. 62 in De Kwakel. Discover the latest technology, learn all about the development of new flower and plant varieties and get inspired by the colourful assortment. Also visit other participating companies: Zuurbier & Co International, Ubink Cactus & Succulent, Van Klaveren Plant, Hartog Palmen & Olij Trading BV.