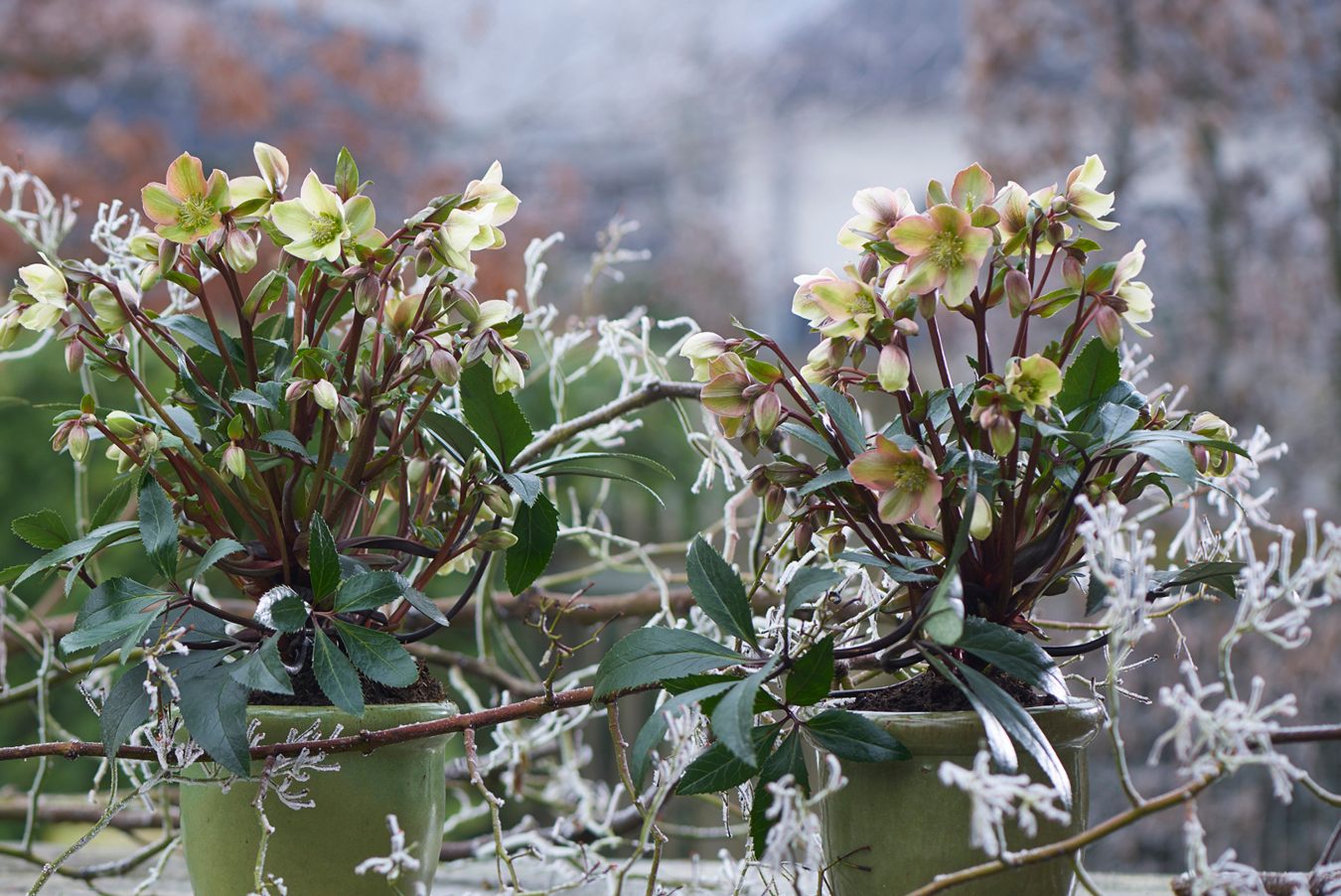 Winter Wonderland Helleborus
NL – De Kwakel
04/12/2023 – 15/11/2023
08:00 – 17:00
Winter Wonderland Helleborus Experience!
Visit our unique Helleborus Experience and be inspired by high-quality genetics in Helleborus JWLS® (Interspecific), Glamour® (Orientalis) and Awesome!® (Niger). From 4 to 15 December, HilverdaFlorist will open the doors to a unique Helleborus Experience. Discover the wide product range and have a look behind the scenes of the breeding programme. Be informed by promotional possibilities and discover new opportunities to boost your sales.
Join us together!
We look forward to sharing advice and promotional opportunities with you and your clients. Let's join forces to achieve the optimal result.
Monday 4 – Friday 15 December 2023
08.00 – 17.00
Dwarsweg 15, De Kwakel
Main entrance HilverdaFlorist
Register your visit: event@hilverdaflorist.com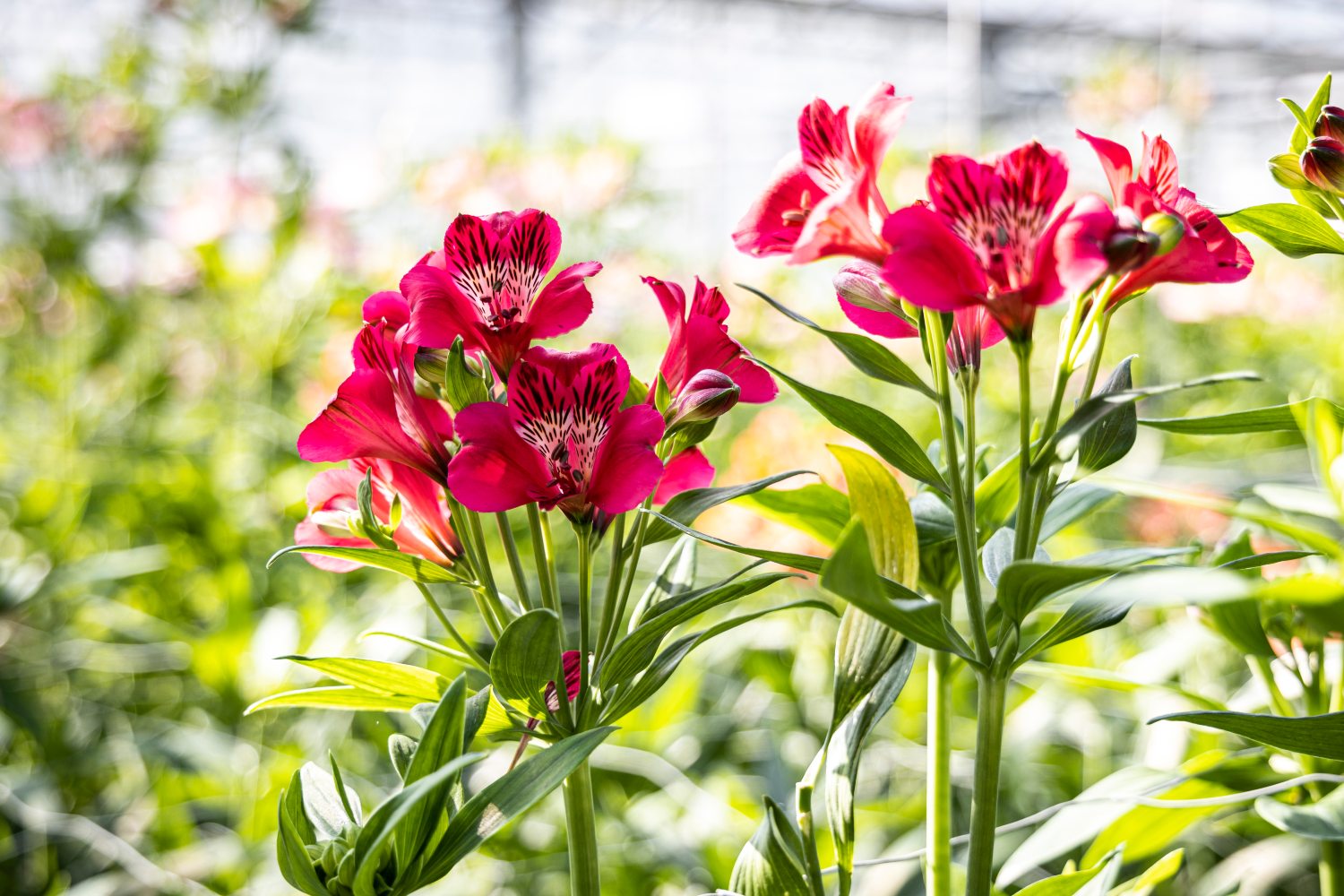 Open Greenhouse Days
NL – De Kwakel
06/11/2023 – 10/11/2023
09:00 – 17:00
Visit our show greenhouses in week 45!
Just a little longer and then the floriculture sector will flourish even more during week 45 with the Royal FloraHolland Trade Fair Aalsmeer and the IFTF in Vijfhuizen. Besides looking forward to welcoming you in one of our stands at these events, we are also happy to present our full range during the Open Greenhouse Days. These will take place at our location in de Kwakel, close to both events.
Be one of the first to see our new varieties in full bloom: Dwarsweg 15, 1424 PL De Kwakel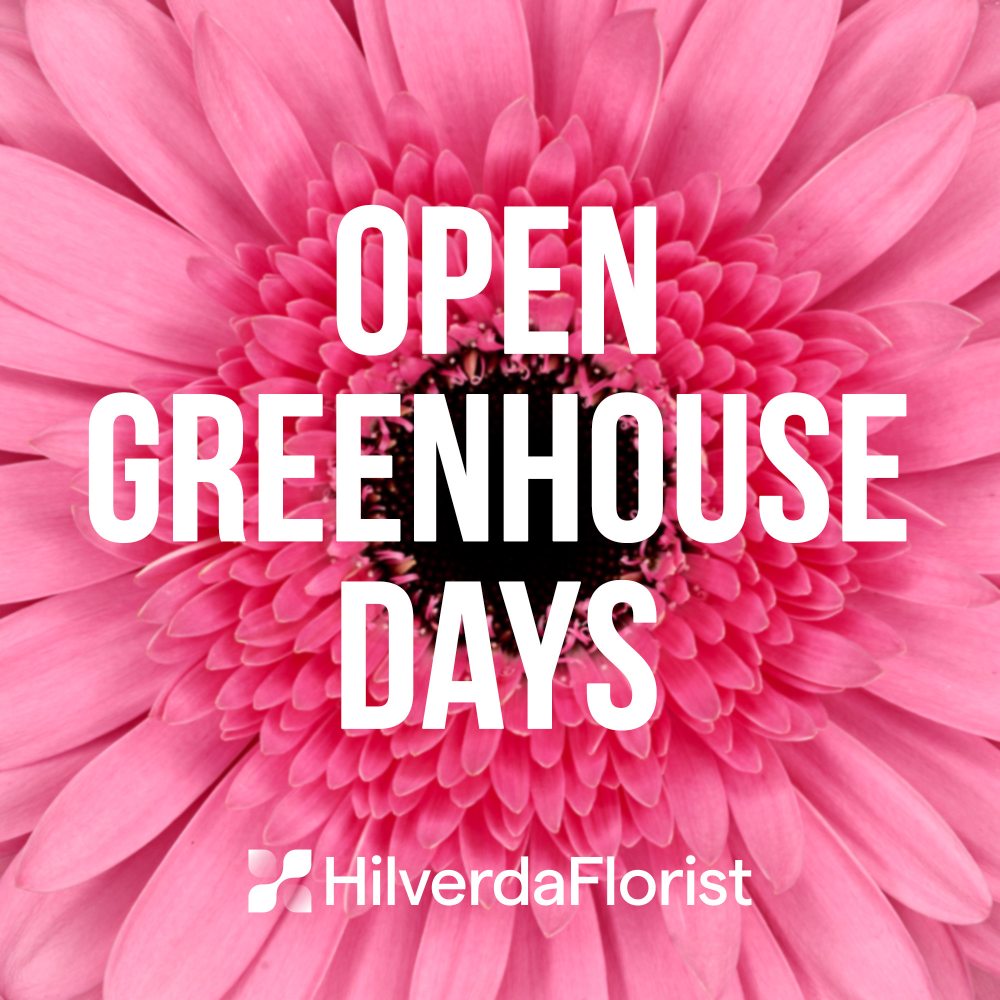 Register now to schedule your appointment:
Trade Fair Aalsmeer
From 7-9 November the Trade Fair Aalsmeer will be back at Royal Flora Holland. For years, this event offers great opportunities to make new contacts, catch up and do business.
Let us surprise you with novelties and highlights. We look forward to welcoming you at our stand 3.13!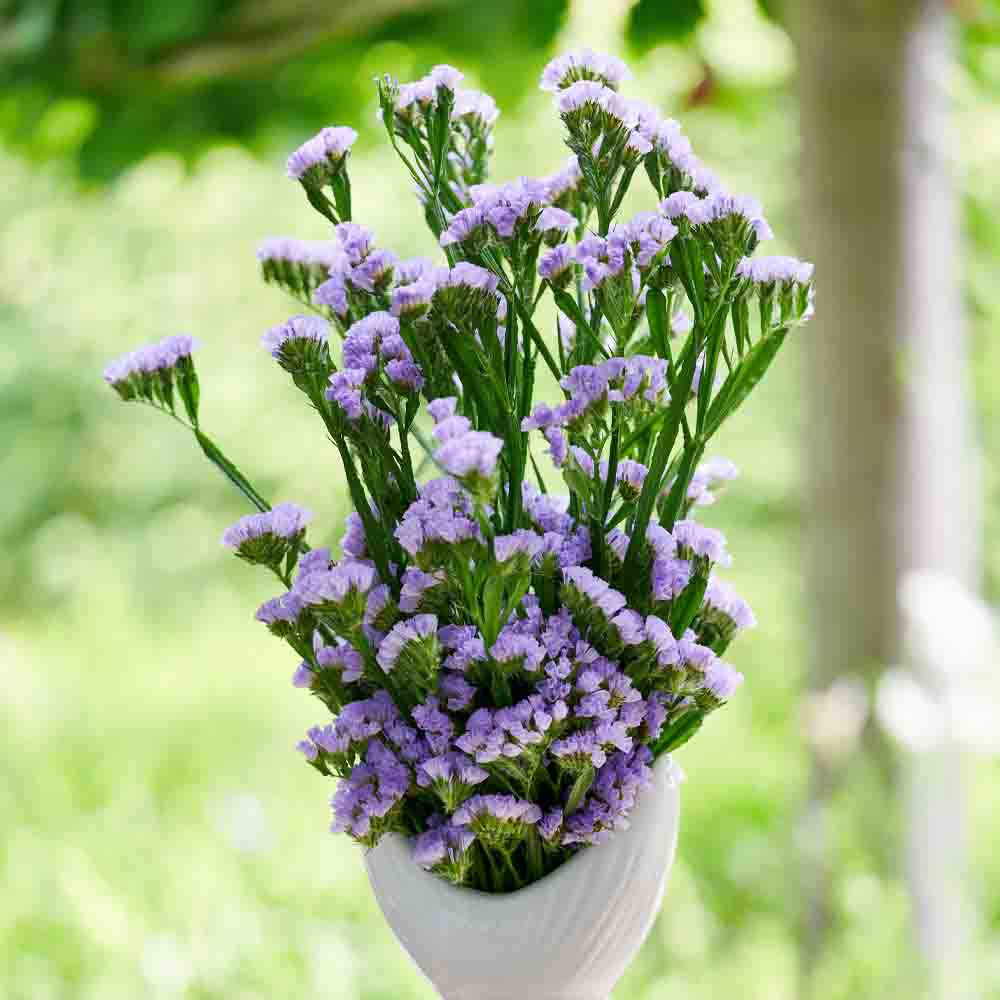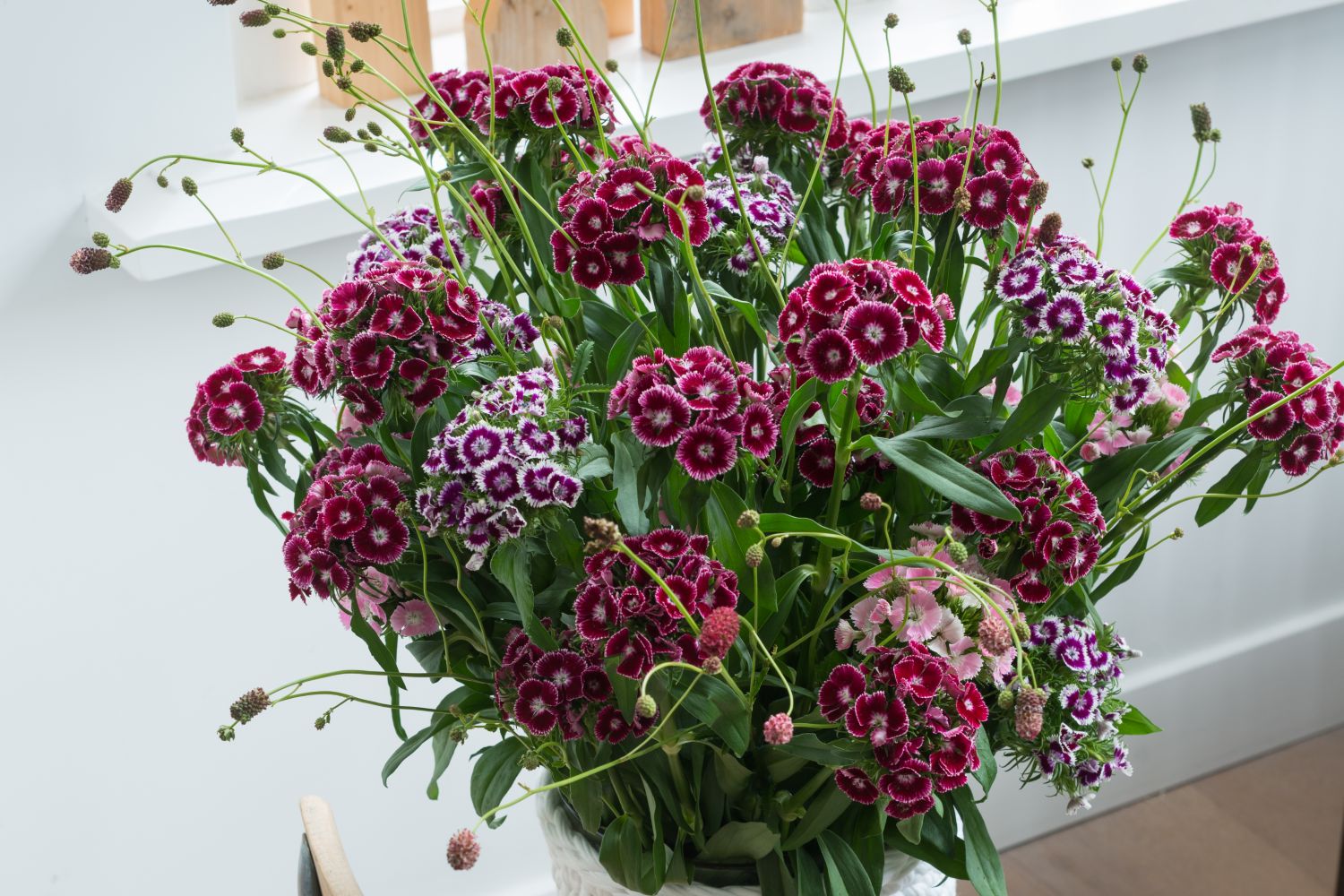 Proflora Colombia
Colombia – Bogotá
04/10/2023 – 06/10/2023
09:00 – 18:00
Together with the team of HilverdaFlorist Colombia HilverdaFlorist will be present at Proflora 2023 in Bogotá, Colombia. Stop by at our booth and discover surprising, high quality cut flower varieties within our assortment. More information coming soon.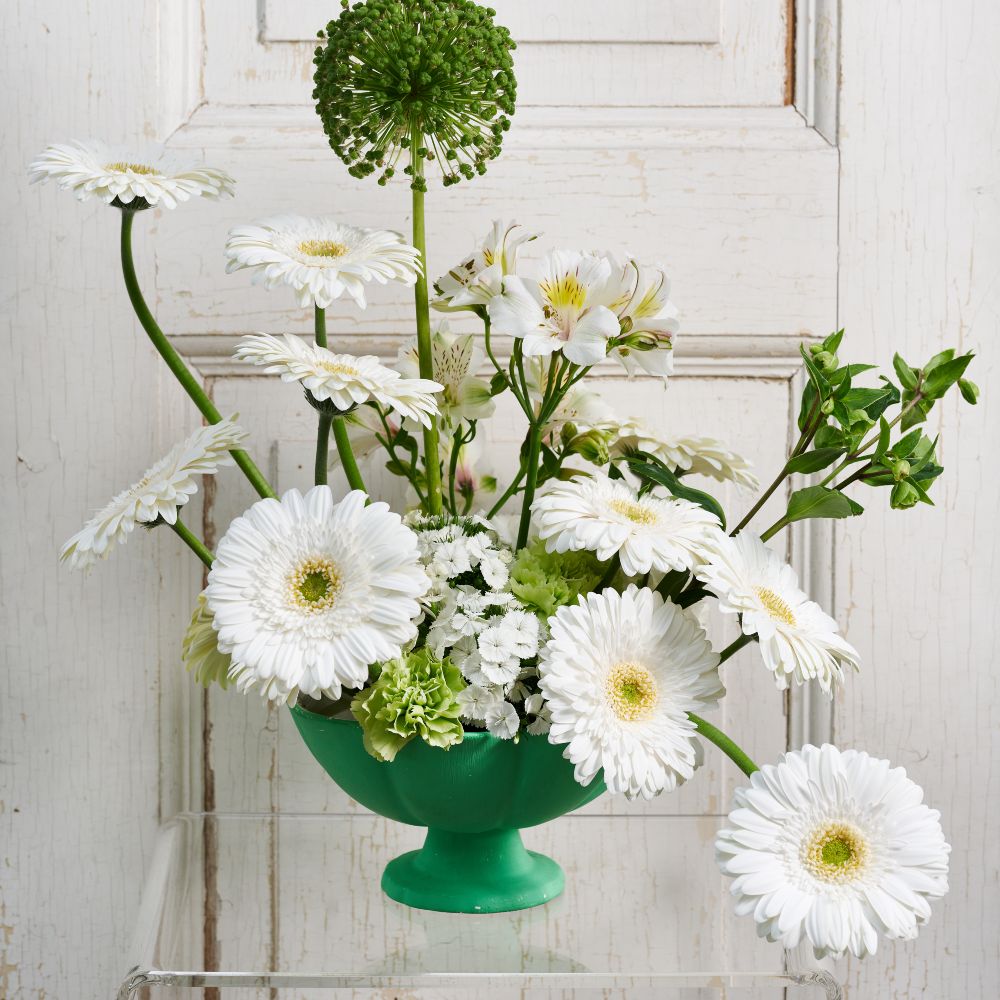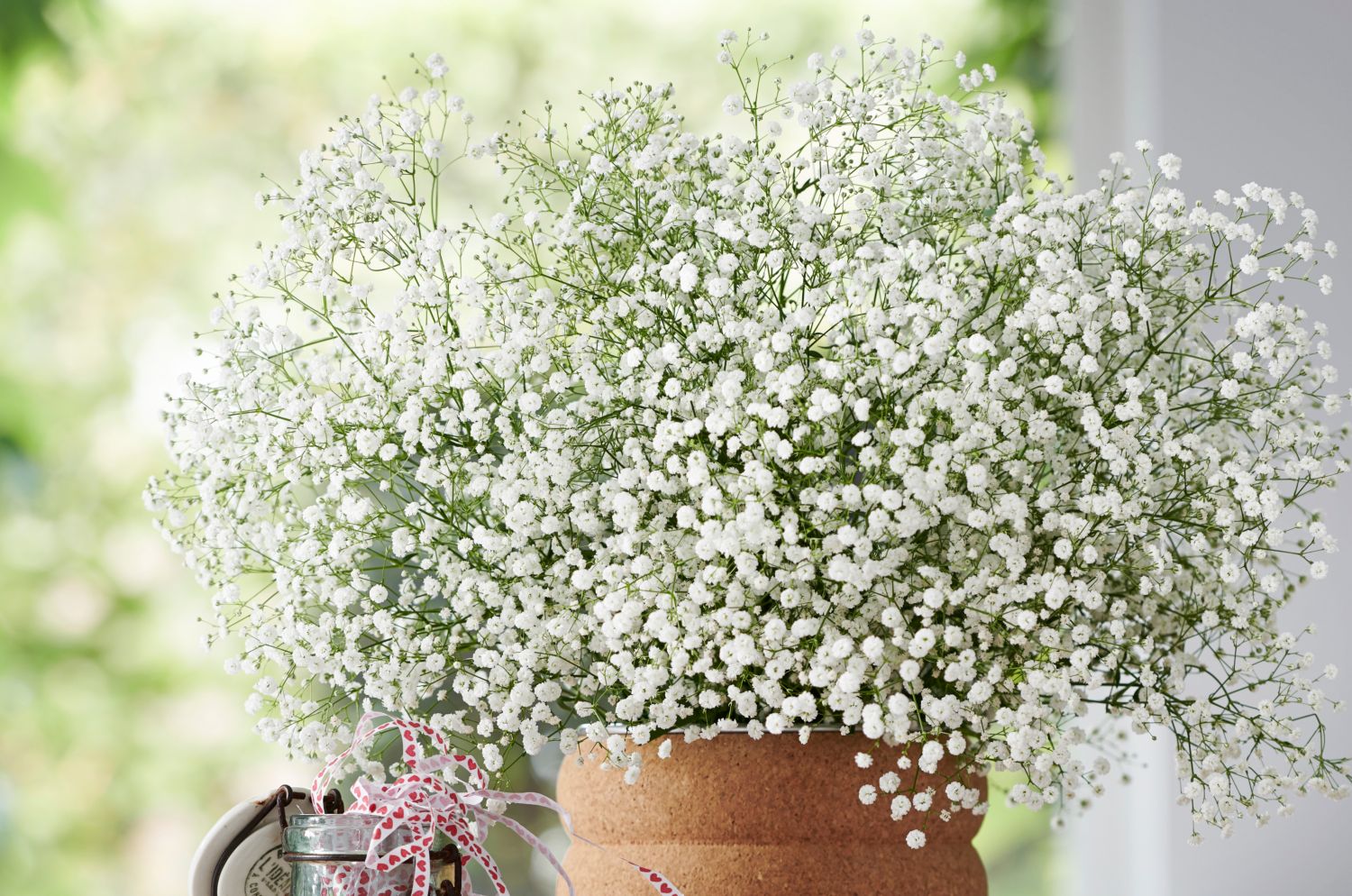 IFTEX Kenya
Kenya – Nairobi
06/06/2023 – 08/06/2023
10:00 – 18:00
HilverdaFlorist will be represented by MuraraPlants Kenya during IFTEX – Kenya's Flower Industry Expo.
During this event you will discover the wide cut flower range of MuraraPlants / HilverdaFlorist. Be inspired by, among others, Gypsophila Zinzi® Discovery, well known for being easy to harvest and highly resilient. Besides this we will tell you everything about young plant materials for Gerbera, Scabiosa, Dianthus, Alstroemeria and much more!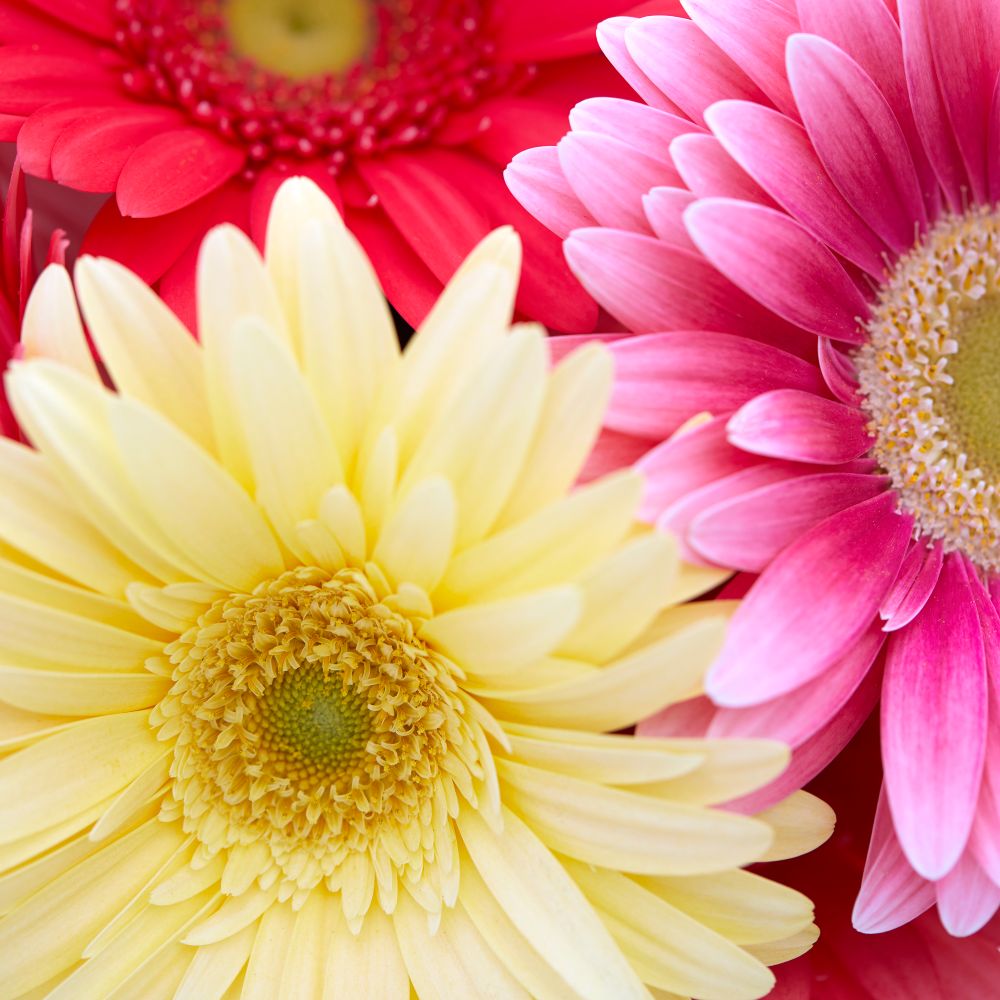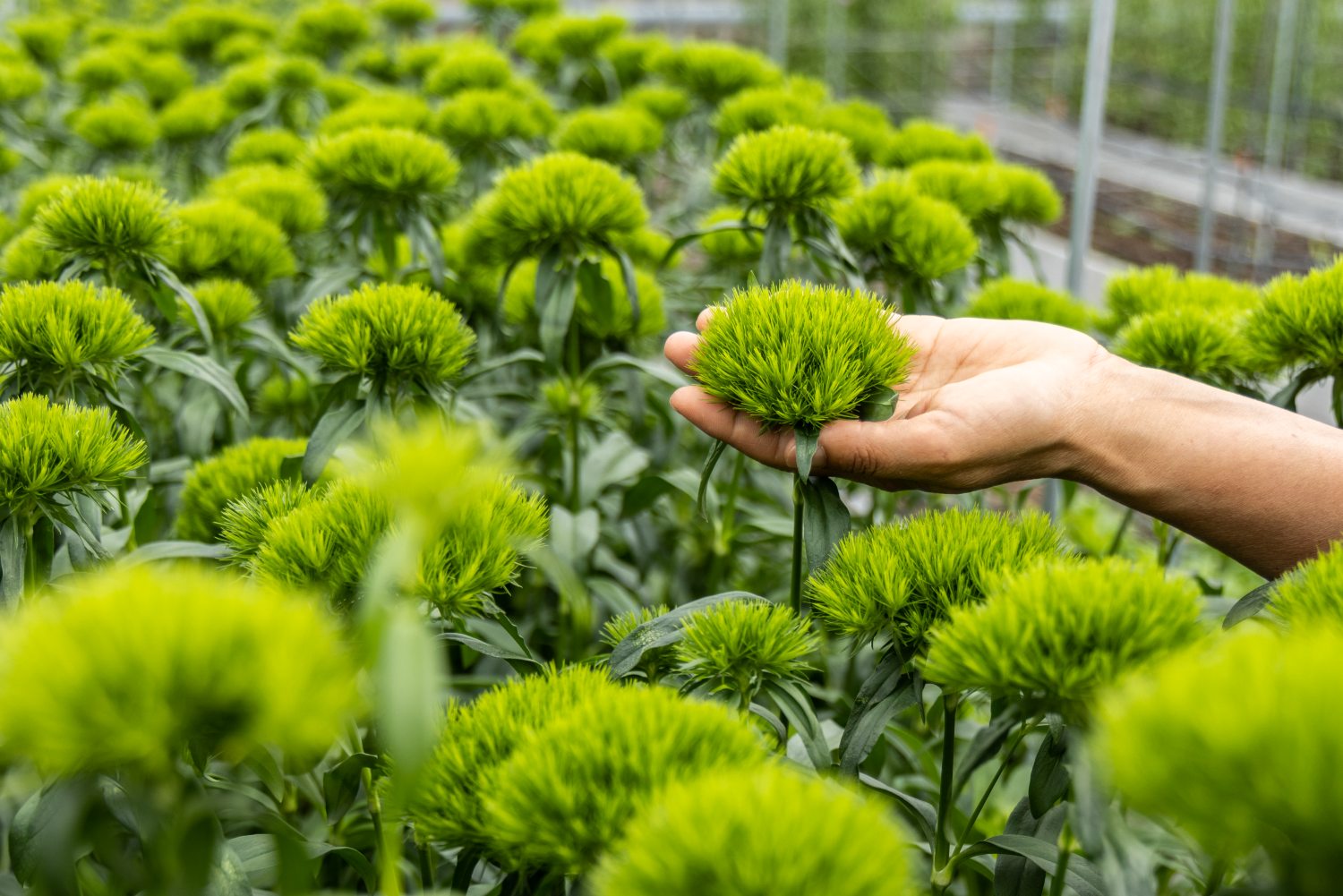 Open House HilverdaFlorist Colombia
Colombia – Bogota
06/03/2023 – 17/03/2023
09:00 – 17:00
The team of HilverdaFlorist Colombia can't wait to see you again during the Open House and Dianthus Week!
Besides our promising Dianthus varieties, we would love to show you the other products we have to offer. Stop by during our open house and admire our cut flower assortment in Alstroemeria, Gerbera, Limonium, Scabiosa, Helleborus and Gypsophila. Learn everything about these varieties and ordering young plant materials at HilverdaFlorist.
Location: Calle 93 11A208, Edificio Capital Park 93, Bogotá – Colombia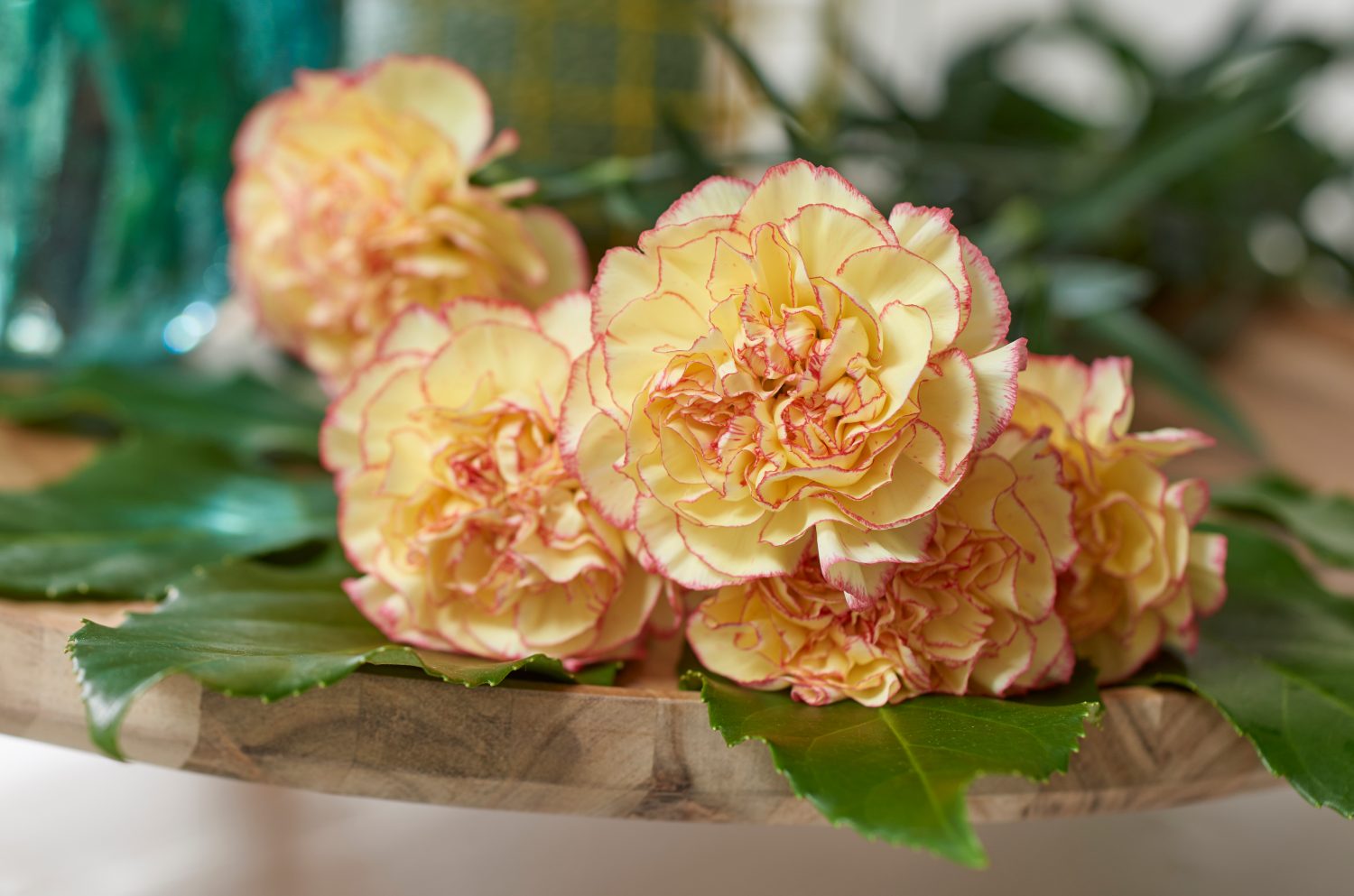 Dianthus Week
Colombia – Bogota
13/03/2023 – 17/03/2023
09:00 – 17:00
During the Dianthus Week Colombia you will be inspired by Dianthus varieties, innovative products, outstanding colours and much more! Year after year we have grown in new varieties and products. We are proud to present our wide range of Dianthus varieties: from Standard Carnations and Sprays to the unique Sparkz® Green, Breanthus, Raffine, Solomio and Star.
Location: Calle 93 11A208, Edificio Capital Park 93, Bogotá – Colombia
Also make sure to check out the Open House at HilverdaFlorist Colombia, from March 6 – 17 to discover the entire cut flower assortment.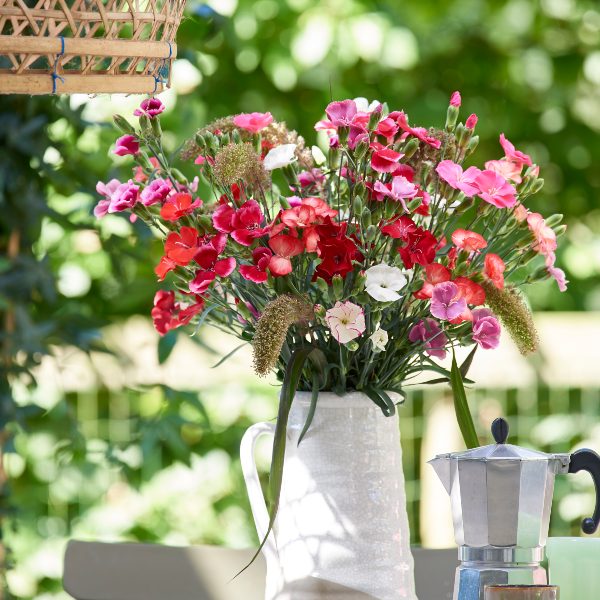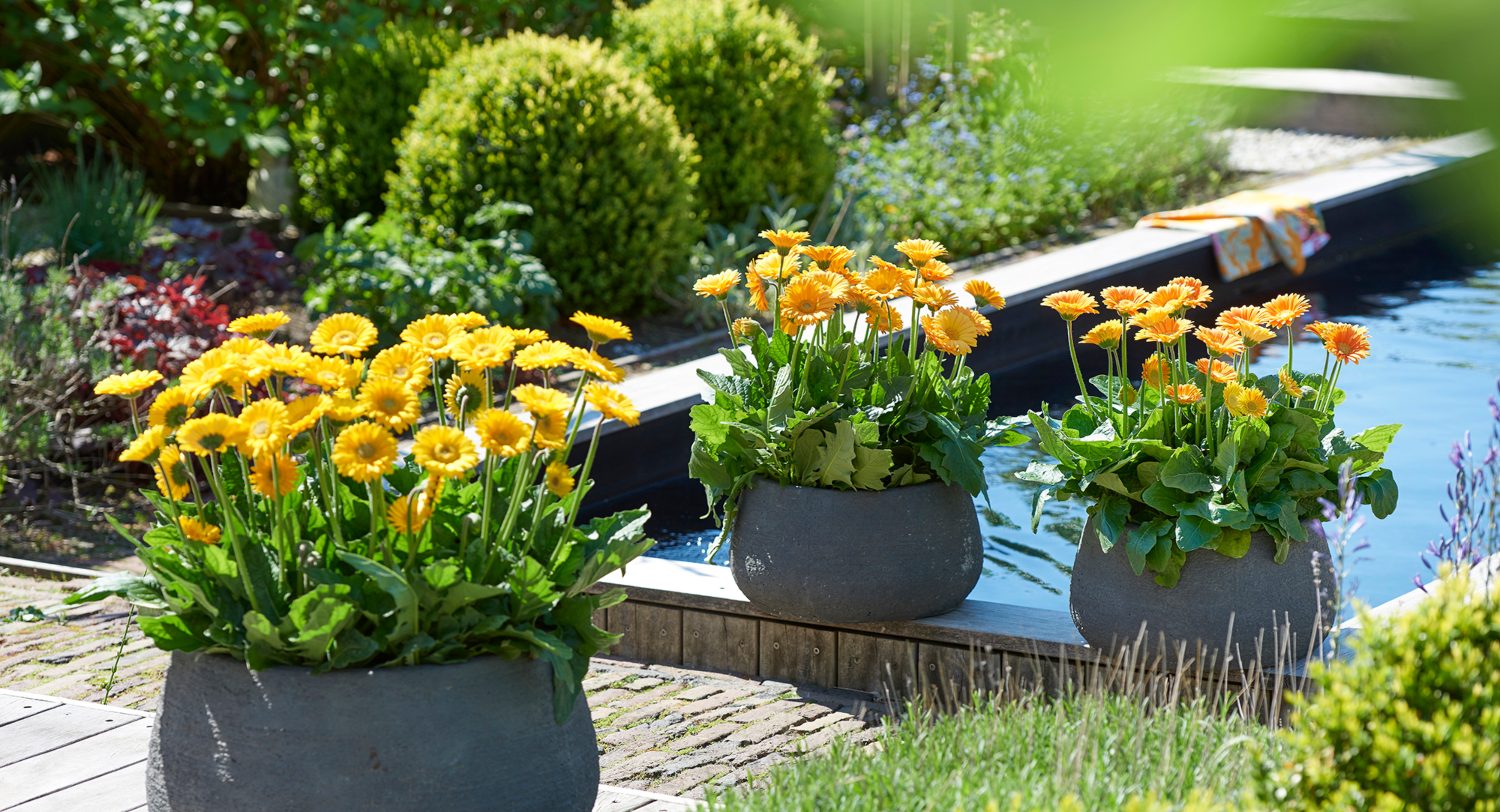 Four Oaks
United Kingdom – Cheshire
05/09/2023 – 06/09/2023
09:00 – 17:00
In 2023, HilverdaFlorist will once again participate in the Four Oaks Trade Show in Chesire! Four Oaks Trade Show is an international event for the entire commercial horticulture sector. During this event our Area Sales Managers will tell you everything about our surprising Pot & Garden assortment including exciting novelties in, among others, Alstroemeria, Gerbera and Salvia! Discover new and improved genetics and be inspired by highlights of our assortment.
Visit HilverdaFlorist at booth D74-D99.
Location: Farm Lane, Lower Withington, Macclesfield, Cheshire, SK11 9DU – UK
Date:  5-6 September, 2023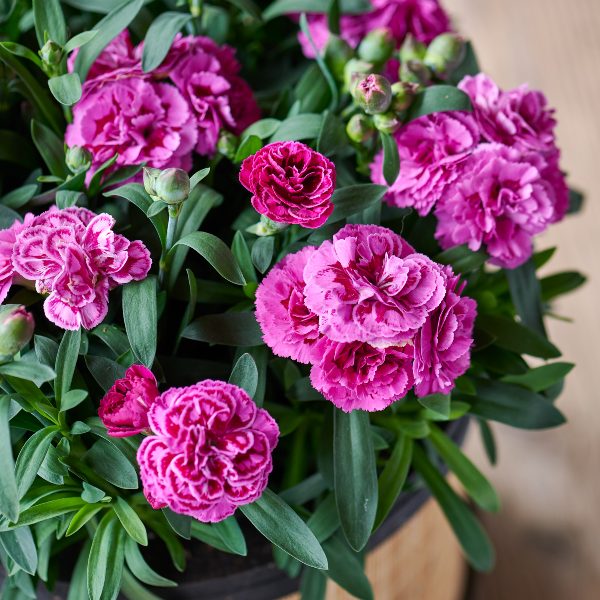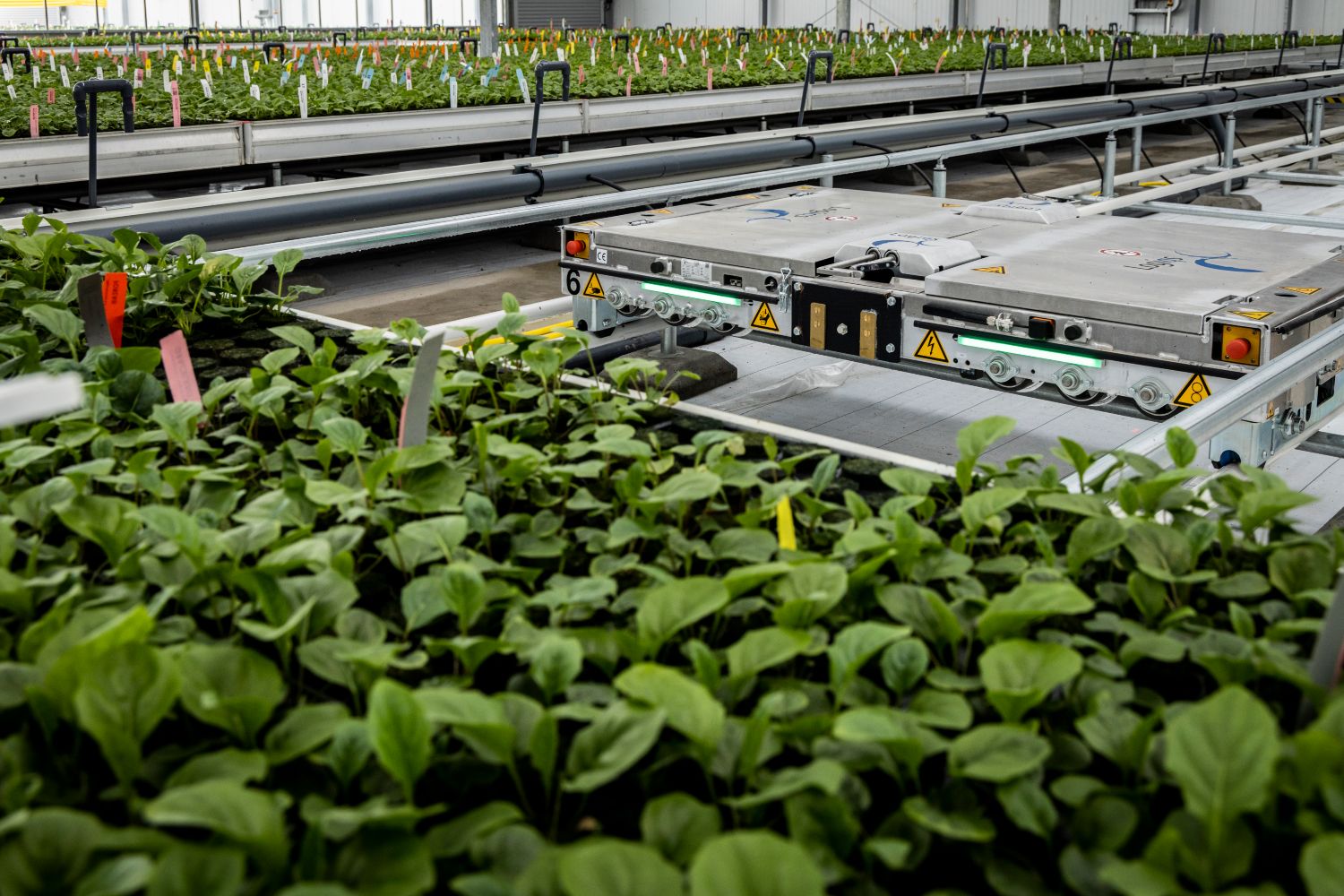 Kom in de Kas
The Netherlands – De Kwakel
The 45th edition of Kom in de Kas will take place on Saturday, April 1! HilverdaFlorist will participate this year and open the doors of the new production location on the Achterweg, De Kwakel (NL). Discover the latest technology, learn everything about the development of new flower and plant varieties and get inspired by the colourful assortment.
The theme of this Kom in de Kas edition is "Green Love". For each other, for the sector, for the grower and for the products from the greenhouse. Will you come and visit us?
Location: Achterweg 62, 1424 PR De Kwakel NL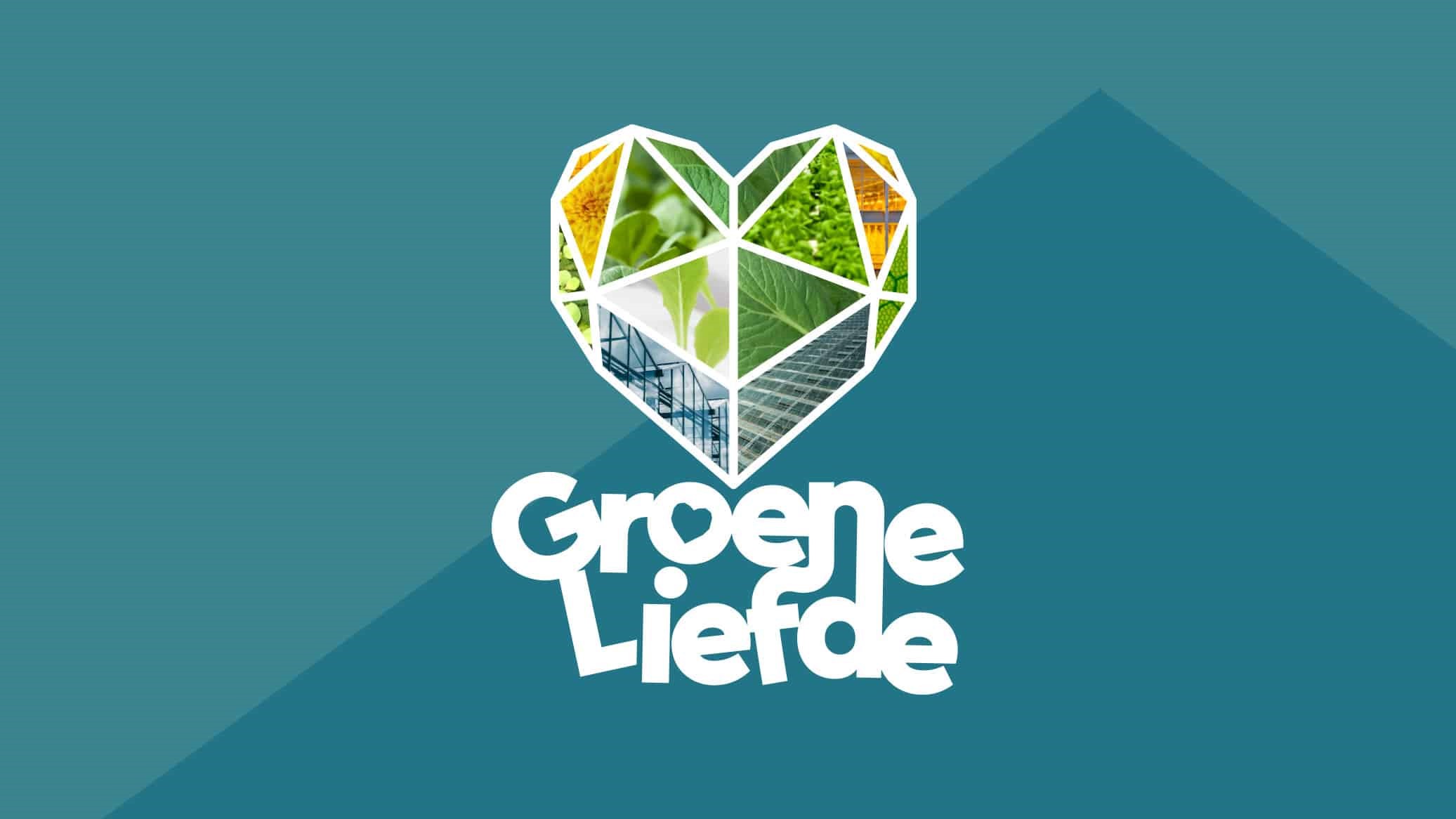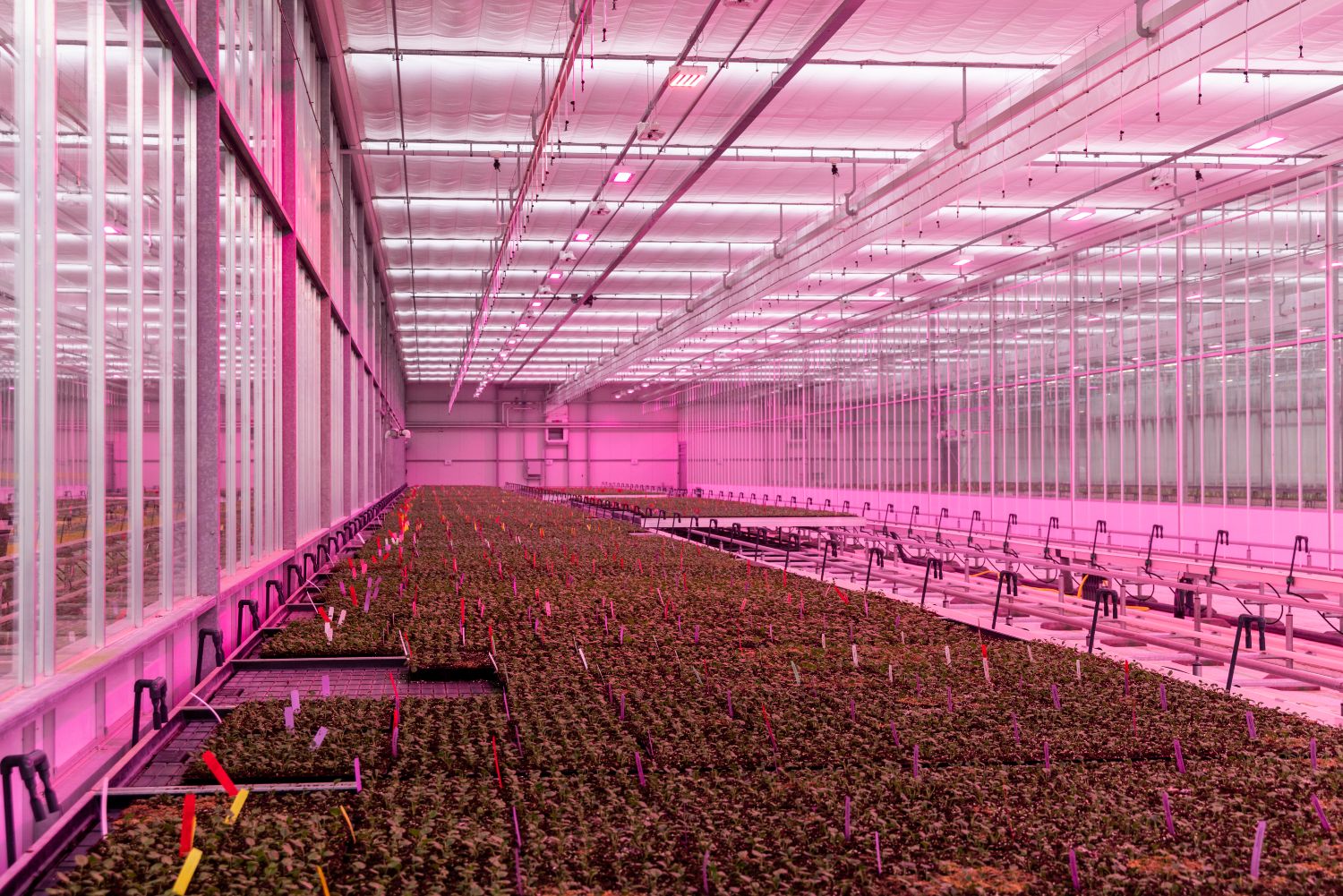 HilverdaFlorist focuses on the selection, breeding and propagation of cut flowers, pot and garden plants. Here, the first steps are taken for the flowers of the future. Will these be in your garden or on your table in a few years' time?
HilverdaFlorist's assortment consists of cut flowers in Alstroemeria, Dianthus, Gerbera, Gypsophila, Helleborus, Limonium and Scabiosa. In terms of pot and garden plants, HilverdaFlorist focuses on Alstroemeria, Dianthus, Echinacea, Gerbera, Helleborus and Salvia. A feast for the eyes and insects such as butterflies and bees.
From a new production location full of innovative technologies, HilverdaFlorist develops high-quality young plant material that is supplied to growers all over the world. You will then find these at florists and garden centres, among others.
The flowers and plants are developed from a strong drive and focus on innovation. The team of breeders does everything possible to develop strong, resistant and sustainable products so that you can enjoy them to the full! HilverdaFlorist's team consists of around 150 employees spread over 6.5 hectares.
View all participating locations on 1 April in Aalsmeer here.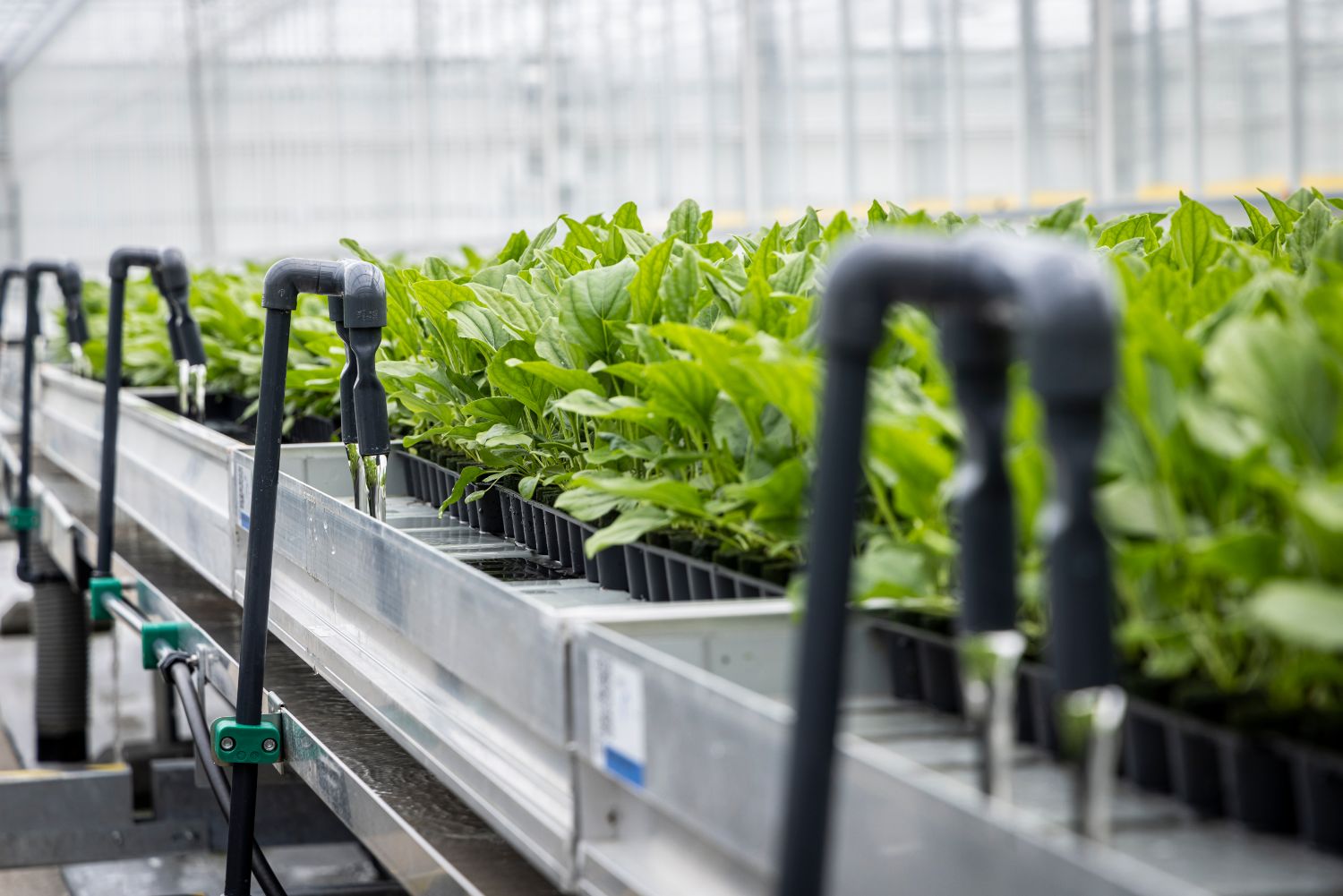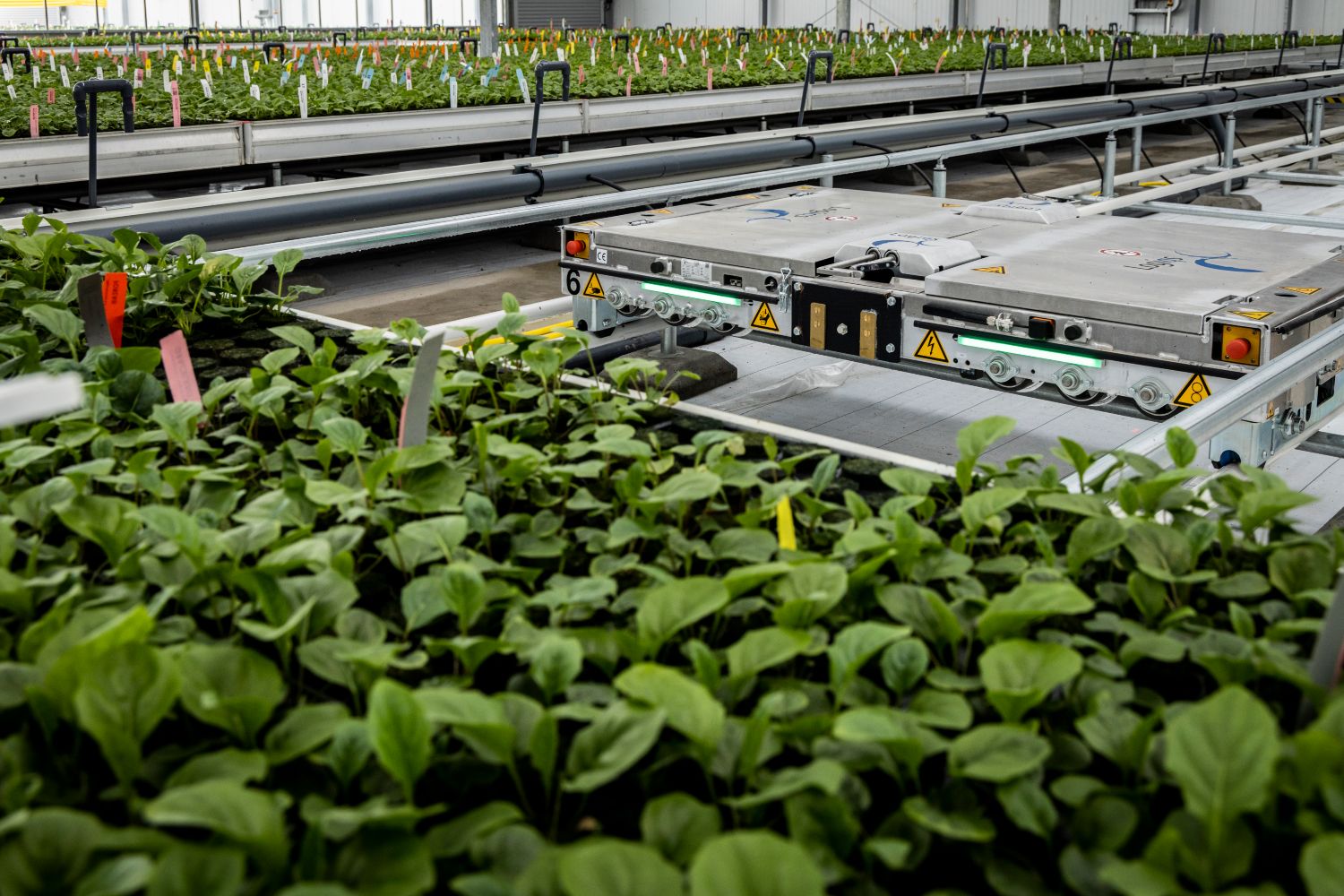 Kom in de Kas
Nederland – De Kwakel
De 45e editie van Kom in de Kas vind plaats op zaterdag 1 april! HilverdaFlorist zal dit jaar deelnemen en opent de deuren van haar nieuwe productielocatie aan de Achterweg in De Kwakel. Ontdek de nieuwste technologie, leer alles over de ontwikkeling van nieuwe bloem- en plantsoorten én raak geïnspireerd door het kleurrijke assortiment.
Het thema van deze Kom in de Kas editie is "Groene Liefde". Voor elkaar, voor de sector, voor de kweker en voor de producten uit de kas. Kom jij ook langs?
Locatie: Achterweg 62, 1424 PR De Kwakel NL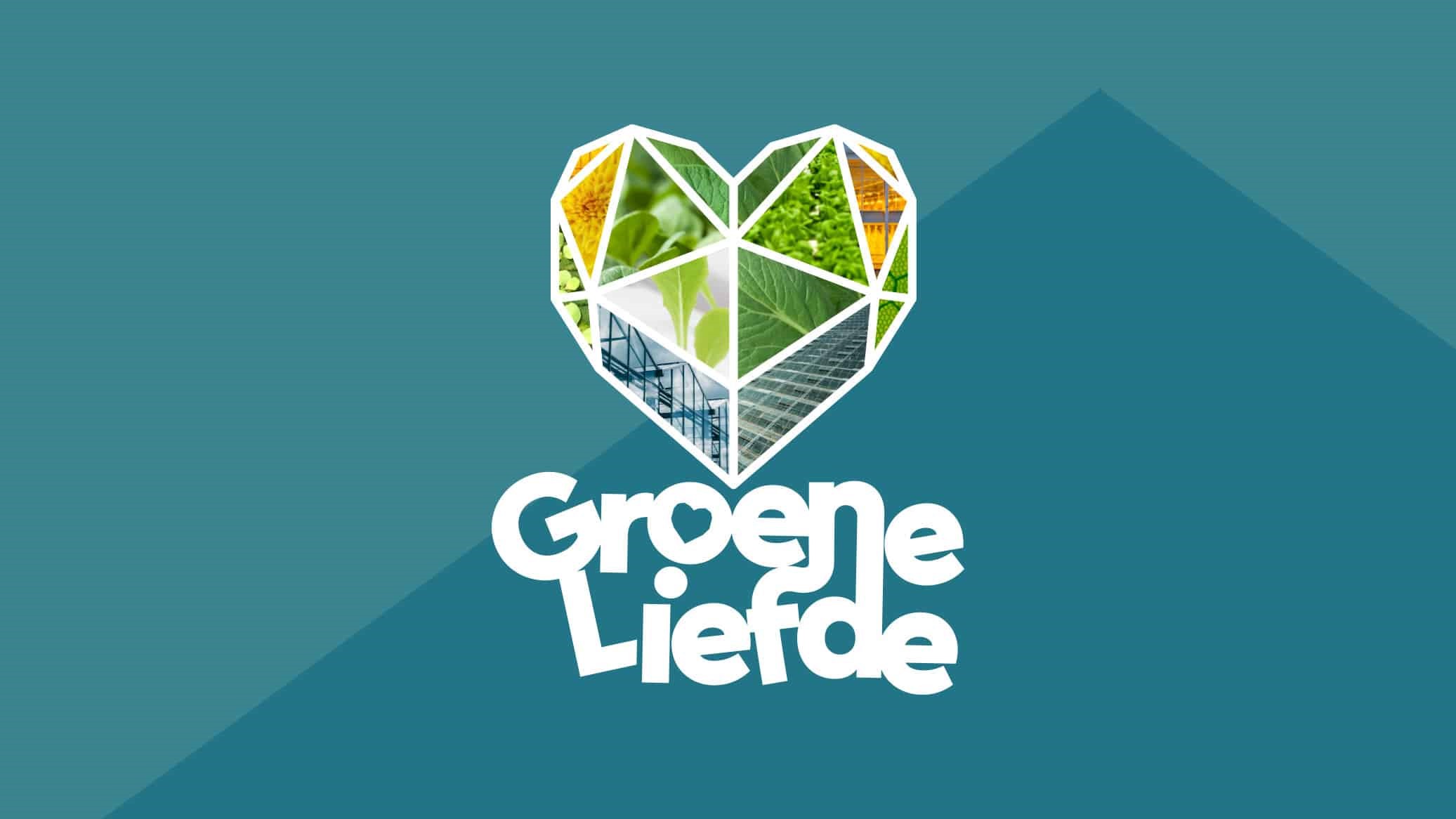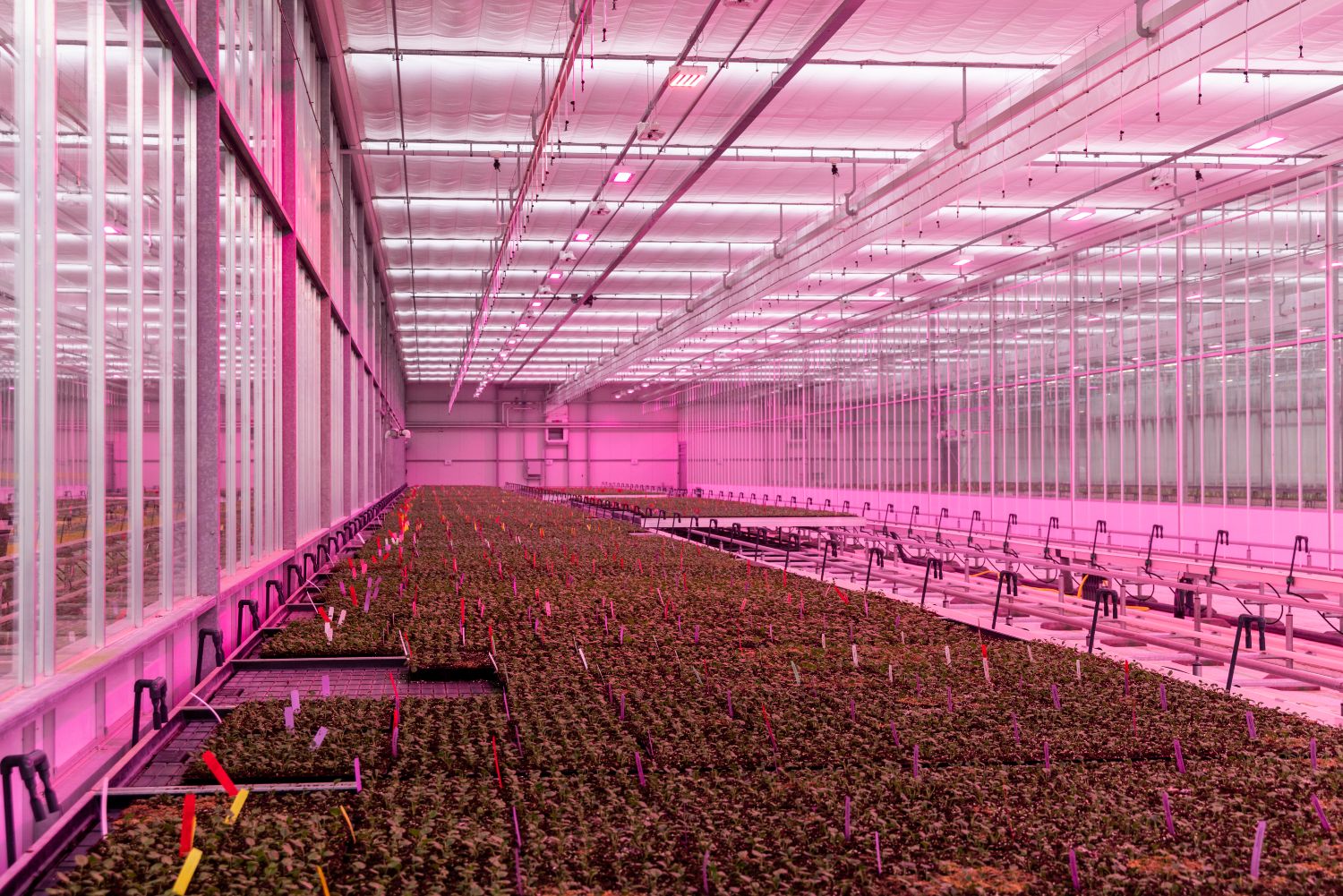 HilverdaFlorist focust zich op de selectie, veredeling en vermeerdering van snijbloemen, pot- en tuinplanten. Hier worden de eerste stappen gezet voor de bloemen van de toekomst. Staan deze over een paar jaar bij jou in de tuin of op tafel?
Het assortiment van HilverdaFlorist bestaat uit snijbloemen in Alstroemeria, Dianthus, Gerbera, Gypsophila, Helleborus, Limonium en Scabiosa. Op het gebied van pot-, en tuinplanten richt HilverdaFlorist zich op Alstroemeria, Dianthus, Echinacea, Gerbera, Helleborus en Salvia. Een lust voor het oog én insecten zoals vlinders en bijen.
Vanuit een nieuwe productielocatie vol innovatieve technologieën ontwikkelt HilverdaFlorist hoogwaardig jong plantmateriaal dat wereldwijd aan kwekers wordt geleverd. Vervolgens vindt u deze bij o.a. bloemisten en tuincentra.
De bloemen en planten worden ontwikkeld vanuit een sterke gedrevenheid en focus op innovatie. Het team met veredelaars doet er alles aan om sterke, resistente en duurzame producten te ontwikkelen zodat u hier optimaal van kunt genieten! Het team van HilverdaFlorist bestaat uit circa 150 medewerkers verspreid over 6,5 hectare.
Bekijk alle deelnemende locaties op 1 april in Aalsmeer hier.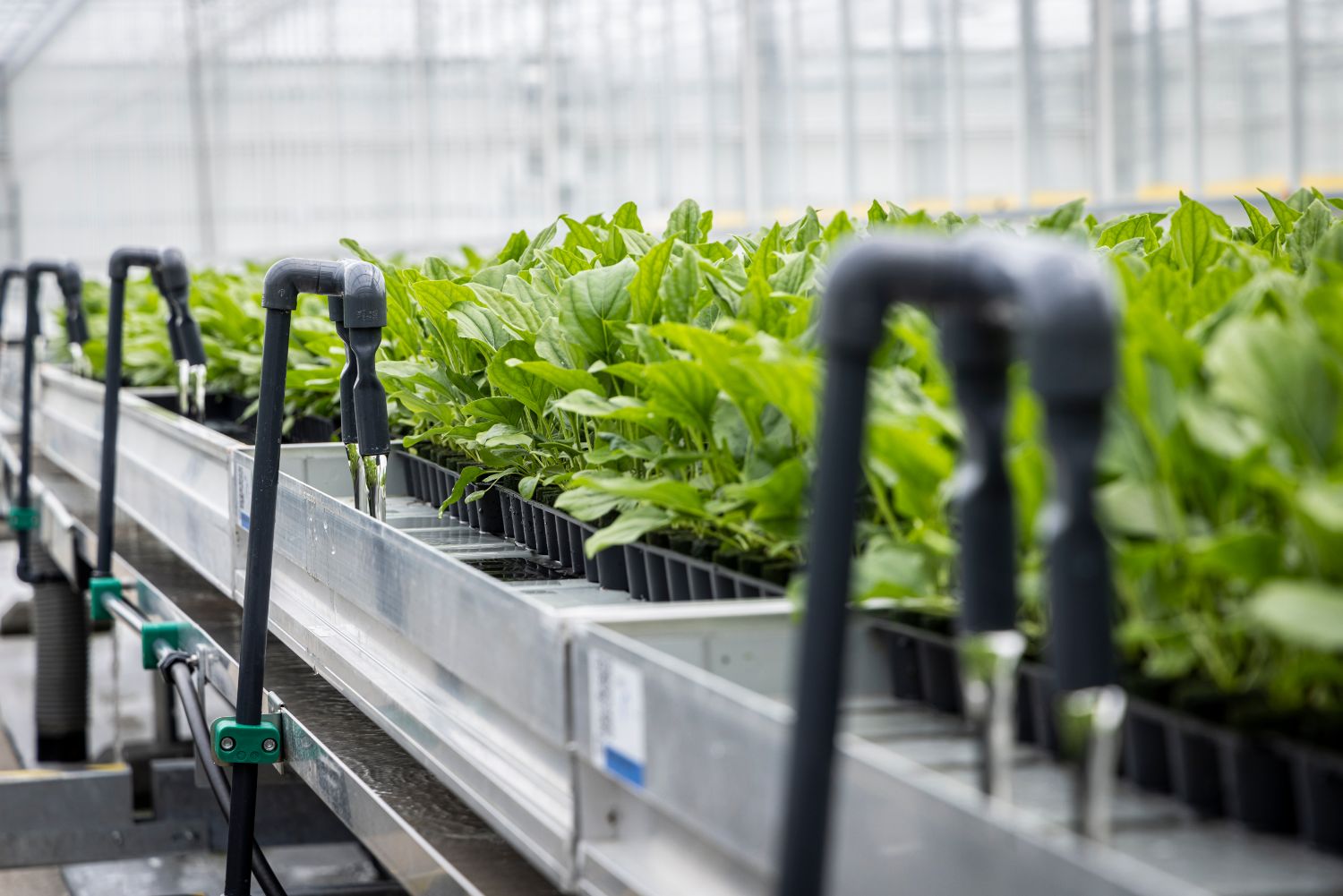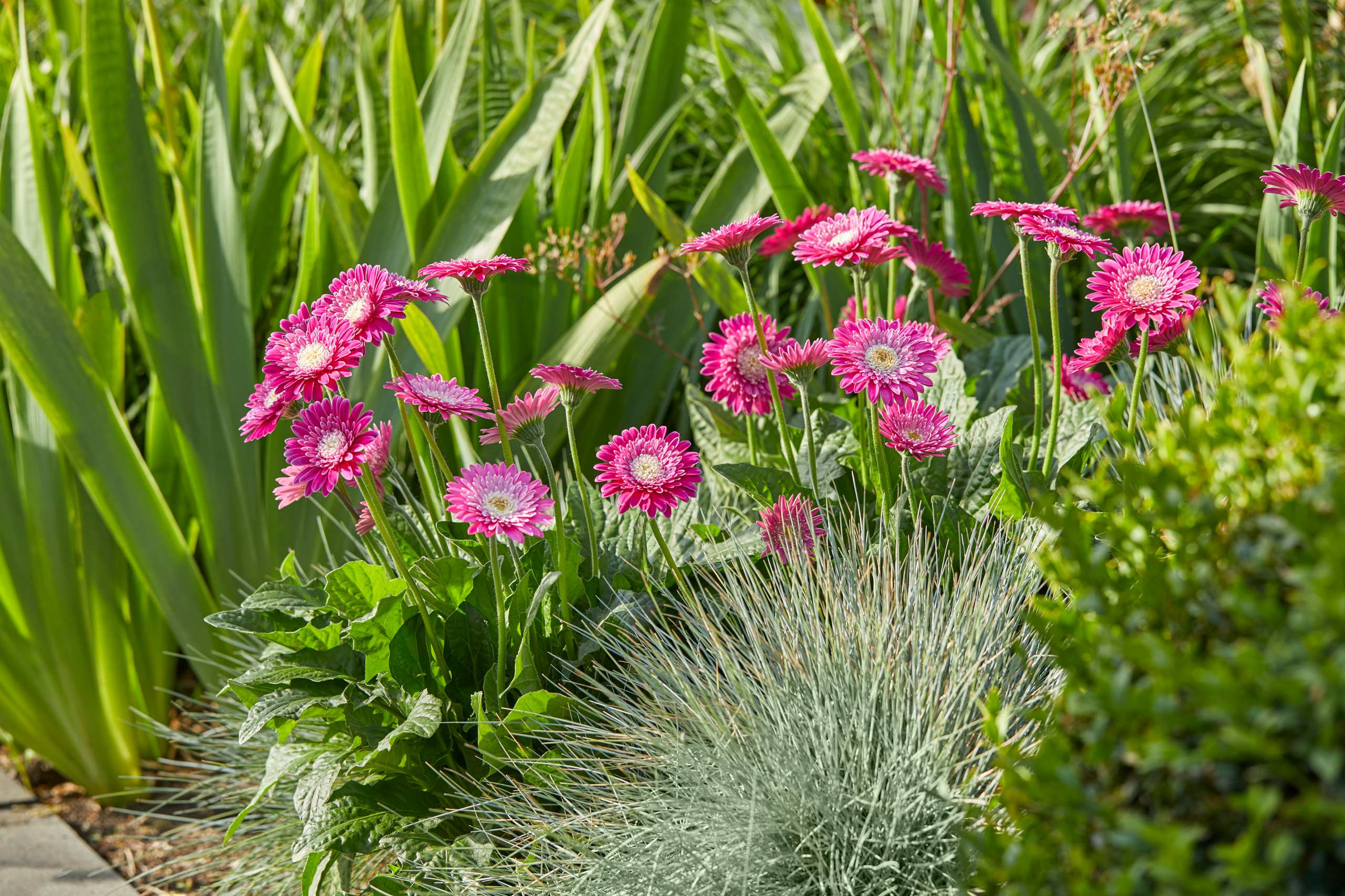 13/07/2024 – 16/07/2024
09:00 – 17:00
Don't miss Cultivate prestented by American Hort! This event will take place from July 13 – 16 in Columbus, Ohio USA. Visit our booth 2813 and learn everything about our Pot, Patio and Garden young plant materials that will suit you and your market best. Be inspired by, among others, Echineacea MOOODZ®, Gerbera Garvinea®, Patio Gerbera and various Alstroemeria series.
Location:
Greater Columbus Convention Center | 400 N High St, Columbus, OH 43215, USA
Date:
13 – 16 July, 2024