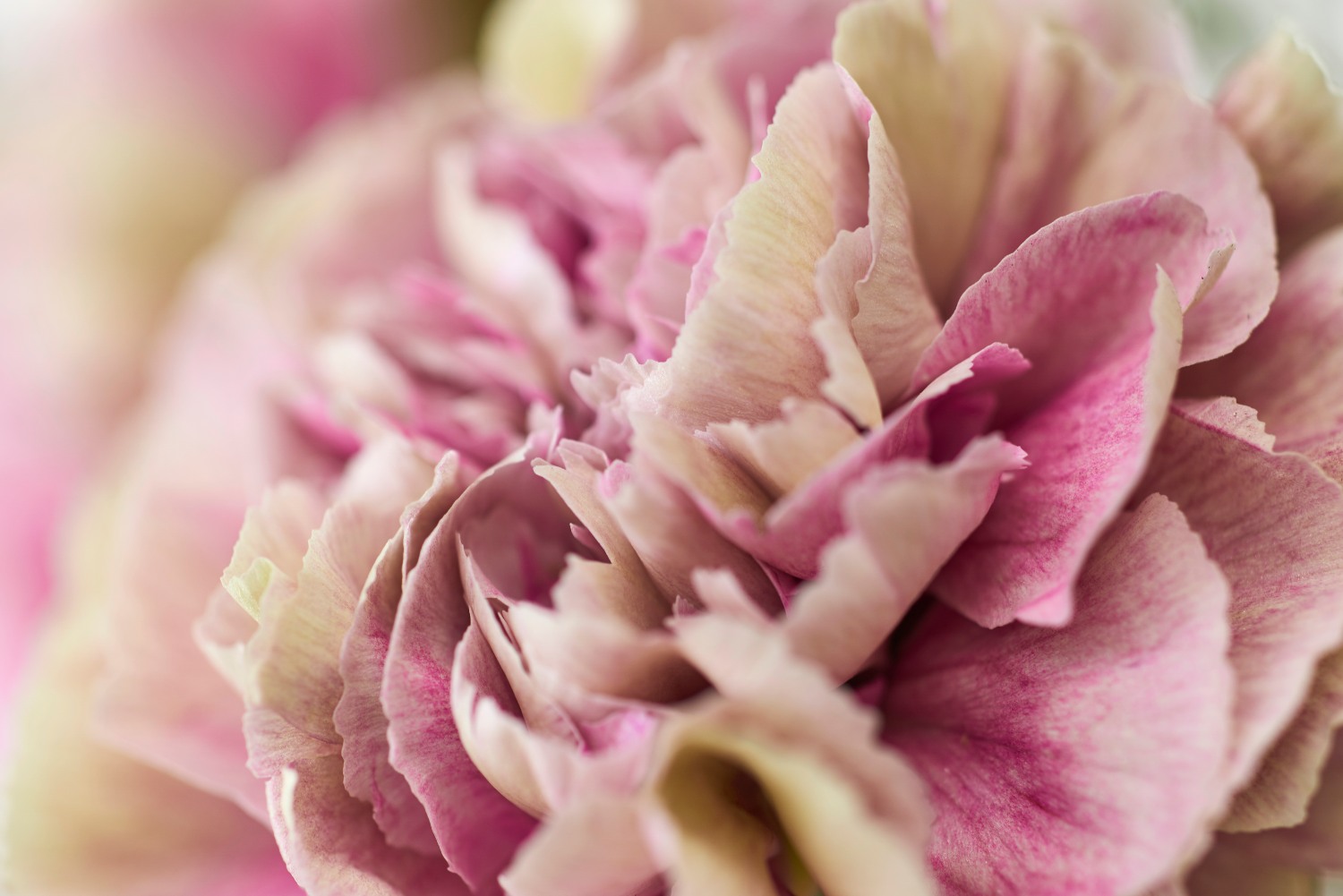 Carnation
Introductions & highlights 2024
We are proud to present to you our Carnation assortment. We have 1 new Spray variety and some exciting highlights to share with you. Scroll down this page for more information!
NEW: Spray Lumina
Adds a burst of energy to the assortment!
Striking yellow and red colour contrast
Fast growing and remarkable productivity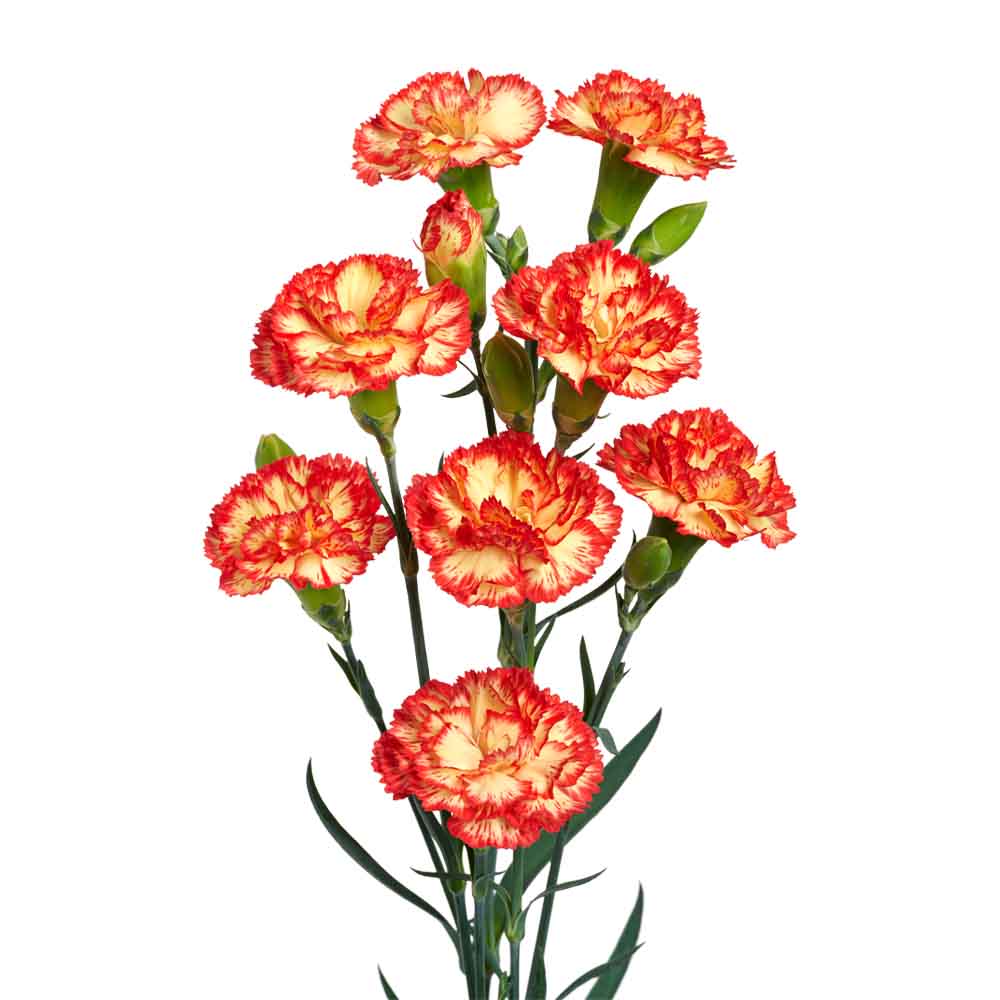 HIGHLIGHT: Standard Faro
The soft pink Faro offers tall stems of top quality, with well-formed, large flowers. The flowers have a warm pink glow in the centre, which gives a lovely touch!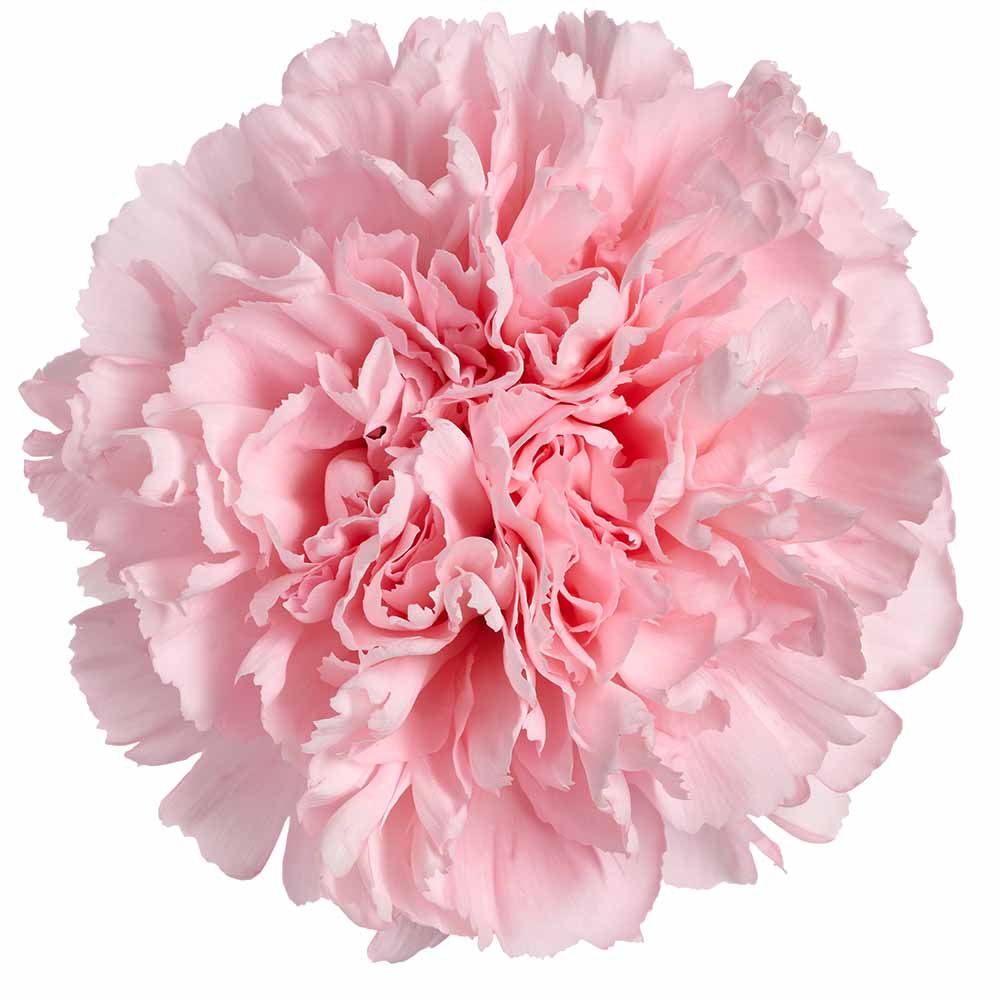 HIGHLIGHT: Spray Pamplona
Just look at this amazing colour! Pamplona presents a unique orange colour, a true asset to your range.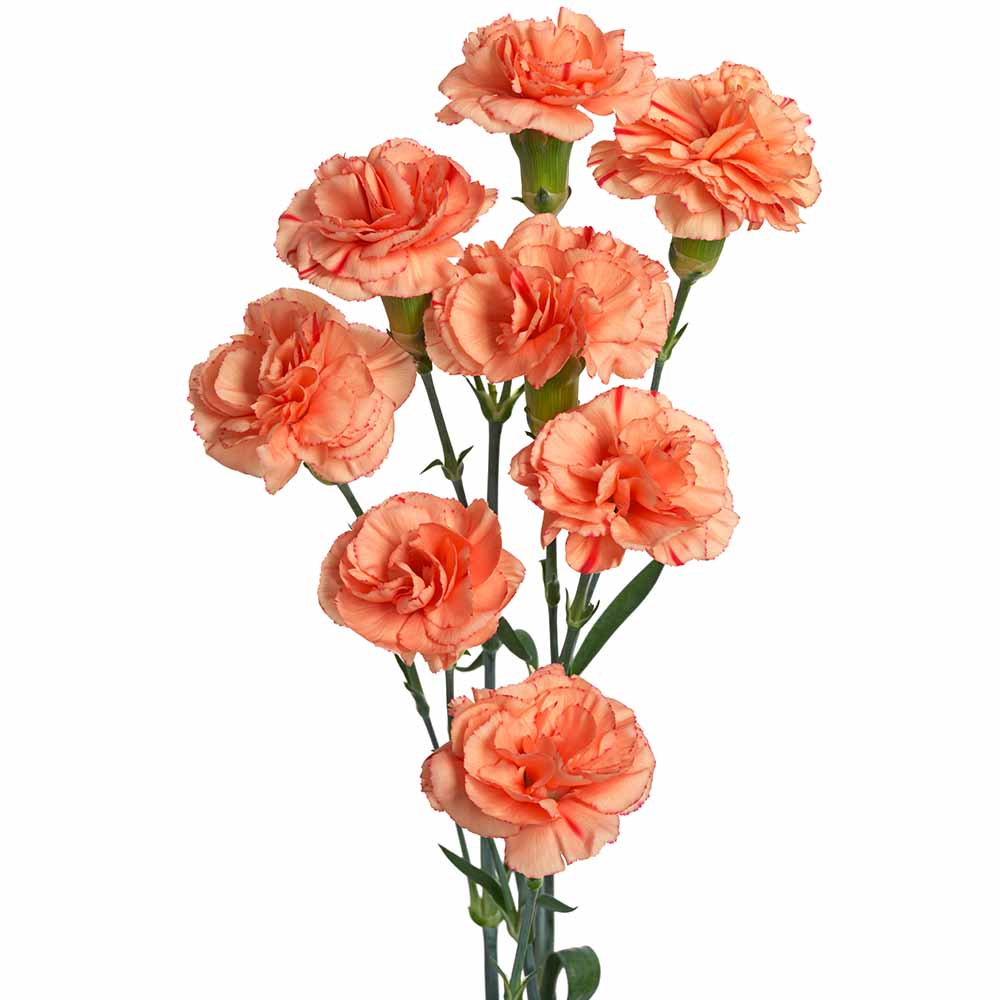 HIGHLIGHT: Retro
This stunning Dianthus stands out because of its vintage colour and strong stems. The delicate tones, colour and texture make this carnation ideal for floral details, weddings and bouquets.
Promotional materials
We've created promotional materials to help you promote our standard carnation. Go to our download page to download High Resolution images, catalogue and more. In need of a more tailor-made solution? No problem! If you are a grower, exporter or retailer please feel free to contact us to discuss the promotional possibilities.
Downloads