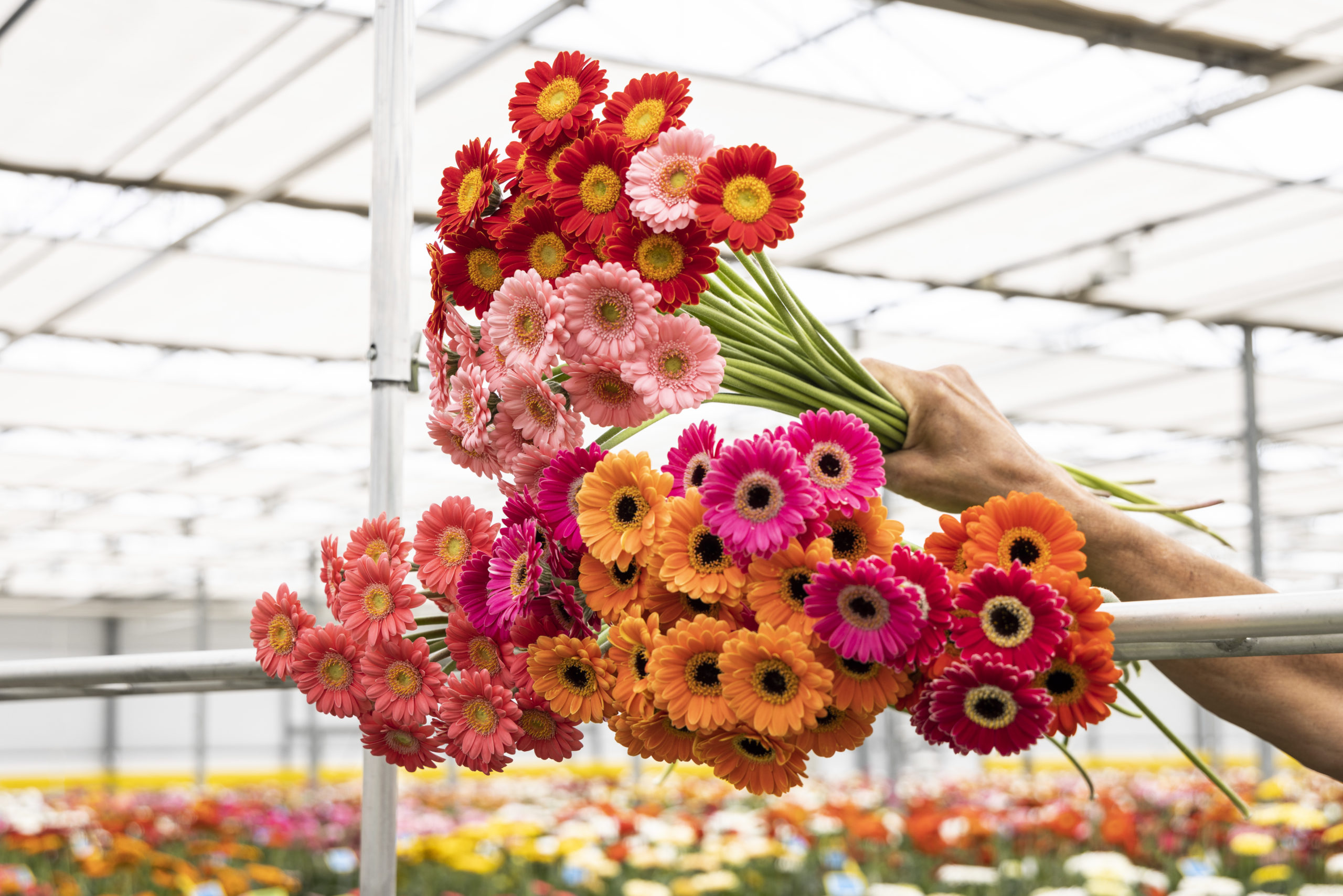 All-round employee Nursery
Full-time (32 hours is negotiable) – Dwarsweg 15, De Kwakel
Are you looking for a varied and active work environment? Then we have the job for you!
What is your day going to look like?
As an all-round nursery employee, you will be generally employed in various departments in our nursery, and together with your colleagues you will be responsible for all kinds of work in our nursery, such as:
Performing crop work for all our crops;
Sorting duties;
Delivery-ready scanning;
Watering our crops;
Packing produce for customers;
Ensuring a clean working environment.
What we offer
You will work in a family business where we are there for each other with a pleasant working atmosphere in a no-nonsense, open, honest and flat organisation. At HilverdaFlorist, we want to be at the forefront of the ever-evolving floriculture sector. Our newly built nursery is therefore equipped with state-of-the-art technology.
The development of our staff is important to us and we encourage this through training and education. In addition, you will receive good primary and secondary terms of employment, such as;
An attractive salary, depending on your knowledge and experience;
A position for 40 hours a week (32 hours is negotiable);
Working conditions in accordance with the collective labour agreement for greenhouse horticulture;
25.5 days' holiday on a full-time basis and the possibility of buying 7 days extra (on a full-time basis);
Participation in the Greenhouse Horticulture Pension Fund (BPL);
Reimbursement of travel expenses in accordance with the collective labour agreement for greenhouse horticulture.
HilverdaFlorist as your new employer
HilverdaFlorist focuses on the breeding and propagation of a wide range of cut flowers, potted plants and garden plants. This is done with a strong drive and focus on innovation. HilverdaFlorist is the supplier of high-quality young plant material, suitable for every climate and cultivation need. Our range consists of starting material in seeds, cuttings and tissue culture.
Our mission is simple: to excel in everything we do. To achieve this, we focus on four core values: innovation, ambition, partnership and reliability. HilverdaFlorist's head office is located in De Kwakel. Here in the Netherlands, we work with over 150 people in an international context. Together with our other branches in Colombia, Kenya, India and Canada, HilverdaFlorist can provide all customers worldwide with the best products and advice.
What do we ask of you?
You have an active working attitude and are quality-conscious. You are always looking for opportunities to improve things. Furthermore, you are enthusiastic and enjoy working together to achieve the best result.
In addition, we ask of you:
A hands-on mentality, positive attitude and result-oriented;
Good social and communication skills;
Preferably experience in the agricultural sector, experience in greenhouse horticulture is a plus;
Experience performing crop protection and organic is a plus;
Willingness to work weekend shifts several times a year.
Interested? Respond!
Send your CV and cover letter to Marije Buizer, HR Manager, via e-mail, vacature@hilverdaflorist.com. Also, if you have any questions, for example about our weekend service allowance, let us know and we will get back to you.