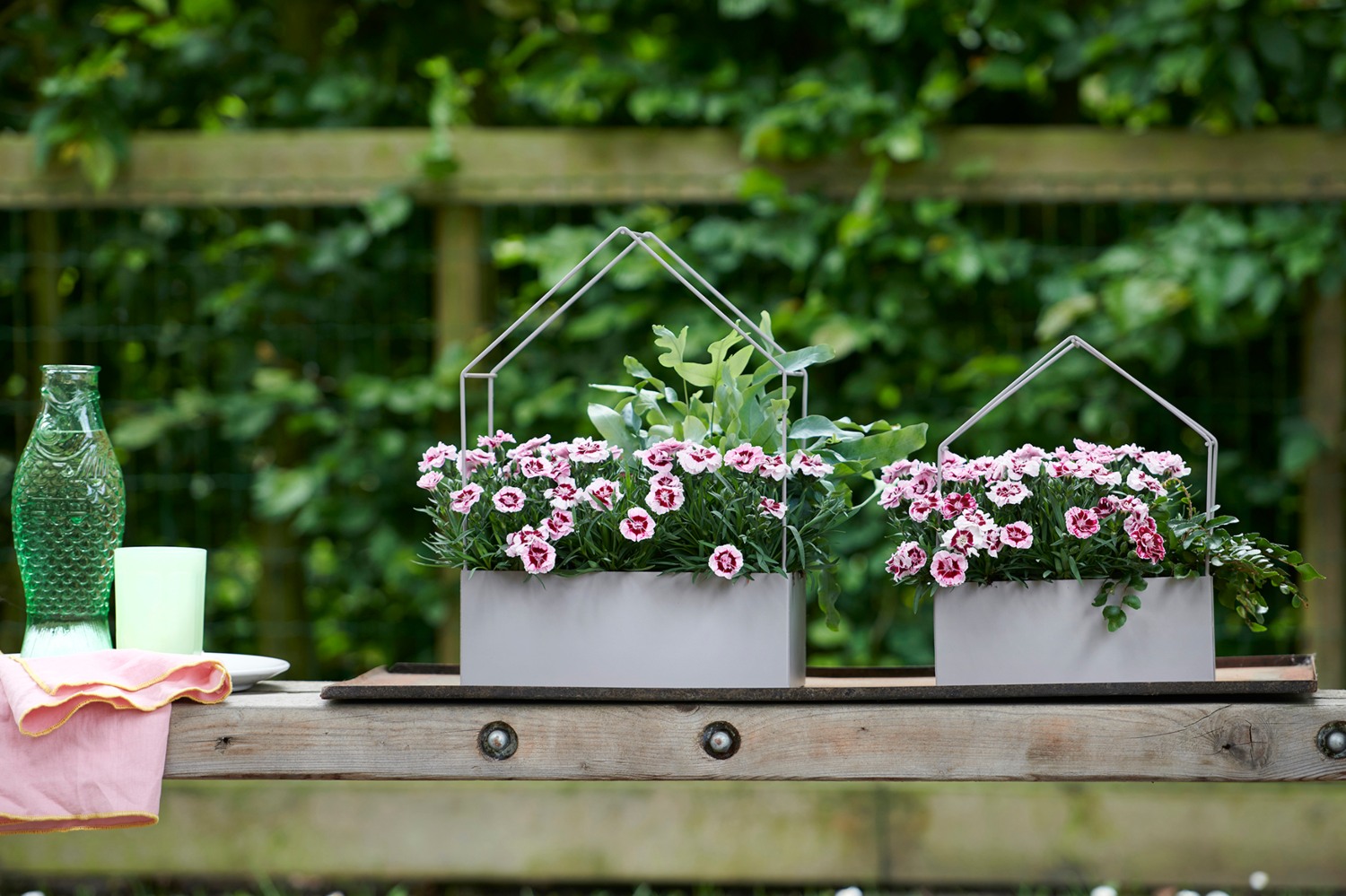 Tips for small space gardens
Creating a compact, flourishing paradise
Every garden is different and requires a different approach to make it look as beautiful as it can. Since we believe that limited space should never limit your creativity in gardening, we are here to help you unlock the incredible potential of your compact garden! Whether you have a cozy balcony, a petite patio or even just a sunny windowsill, we have the perfect options to transform your garden into a flourishing oasis.
Container gardening
Containers are great for small spaces. Use various sizes and shapes to create depth and a liveliness. Provide containers with good drainage so that your plants can get rid of excess water when needed. Extra tip: choose lightweight containers so you can move them easily!
HilverdaFlorist offers various series designed for container gardening. Check out our patio Alstroemeria Inticancha® Series or have a look at our double flowered Gerbera Sundayz® Series.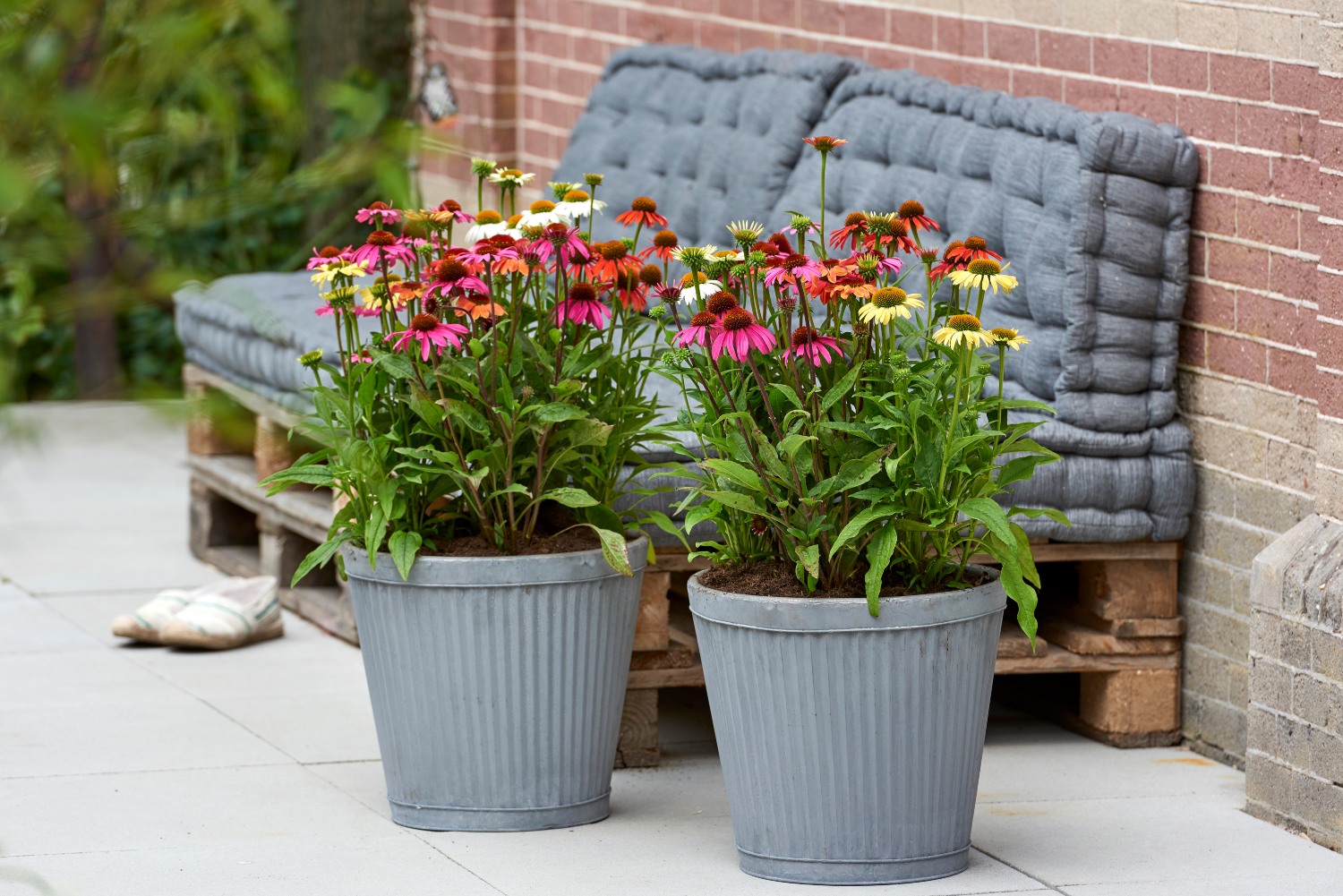 Vertical gardening
Vertical gardening offers a great solution for maximizing space, and hanging baskets for example are a fantastic tool to do so. Dianthus flowers will perform beautifully in these baskets. With their compact size and eye-catching flowers, they will definitely bring joy to your vertical garden. Discover the large double flowers of Dianthus Flow® or the stunning colours of Dianthus Sunflor®.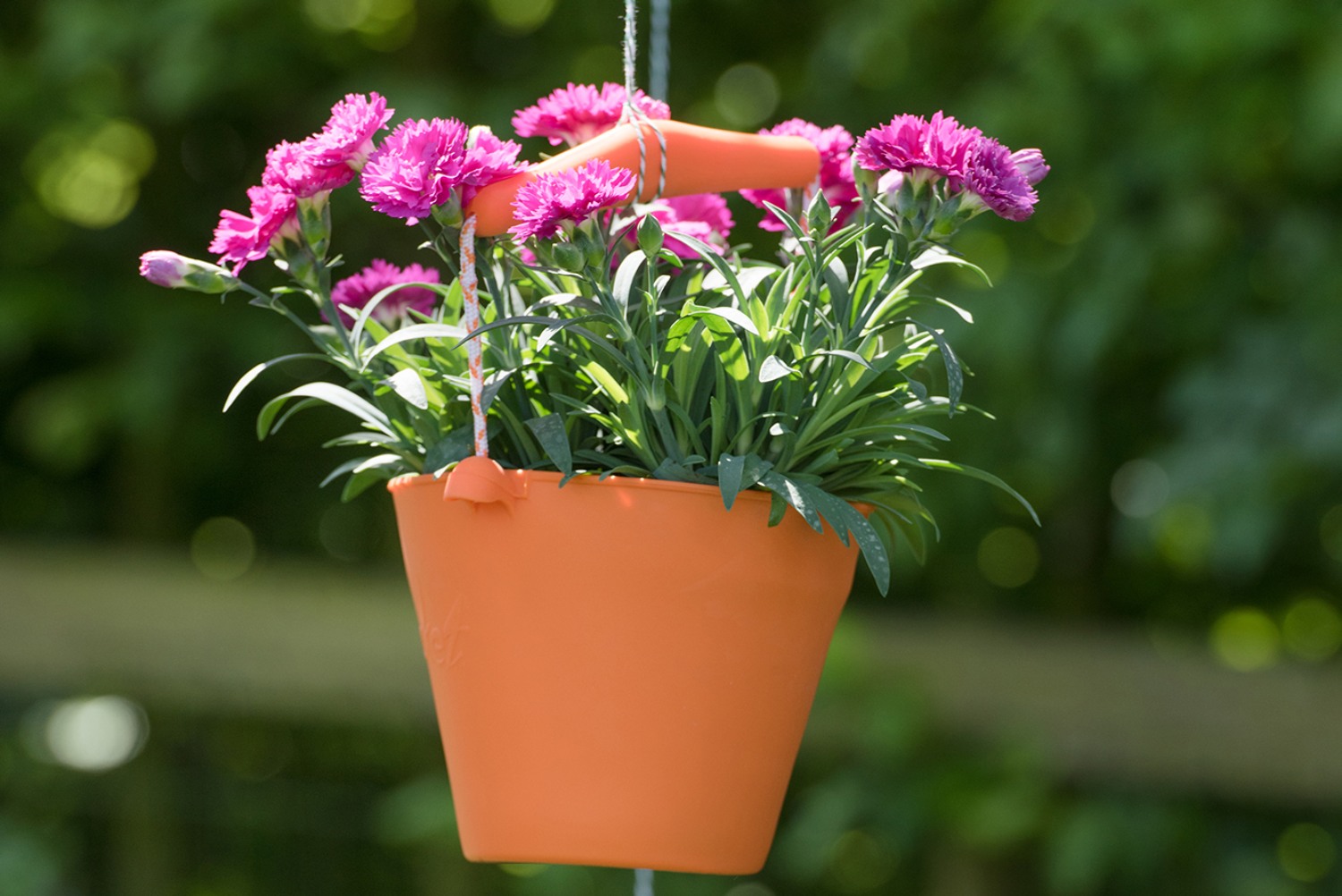 Set your windowsills or balconies in full bloom
If you have a spacious windowsill or balcony, make sure to involve these in gardening. Place small containers or (again) hanging baskets to create a mini garden. Don't forget to make sure your plants will receive enough sunlight in here.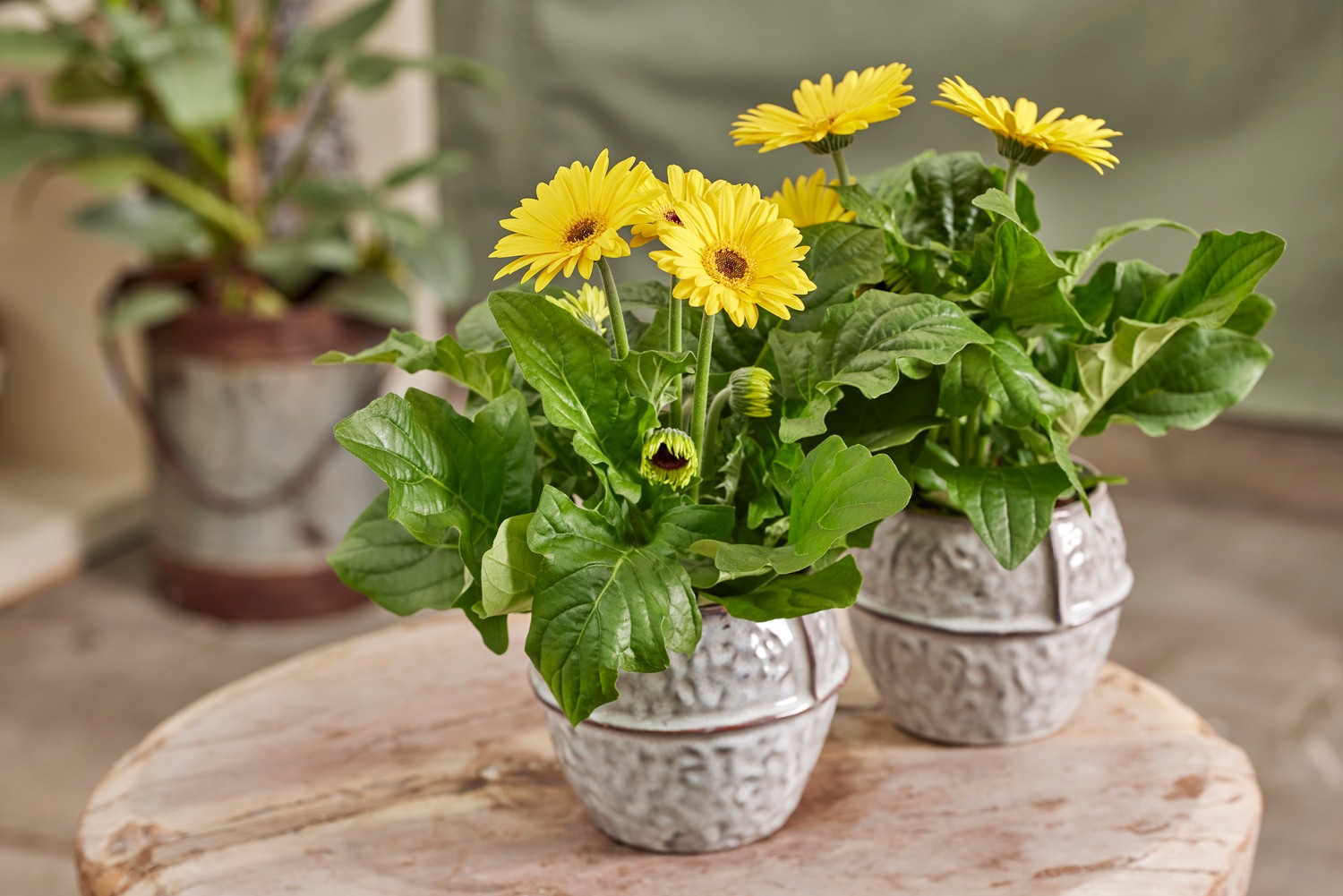 Welcome friendly pollinators
No garden is too small for friendly pollinators! Pollinators play a crucial role in pollination which is essential for the reproduction of many plants. Your small garden can also play a big role in this. Besides this ecological importance, pollinators contribute to your mental wellbeing as well. They are here to connect you with nature and observing pollinators in the garden can be a calming and mindful activity.
Here to attract these little creatures are Salvia Salgoon® and Echinacea MOOODZ®. Both series will bring lots of happy colours to your compact garden.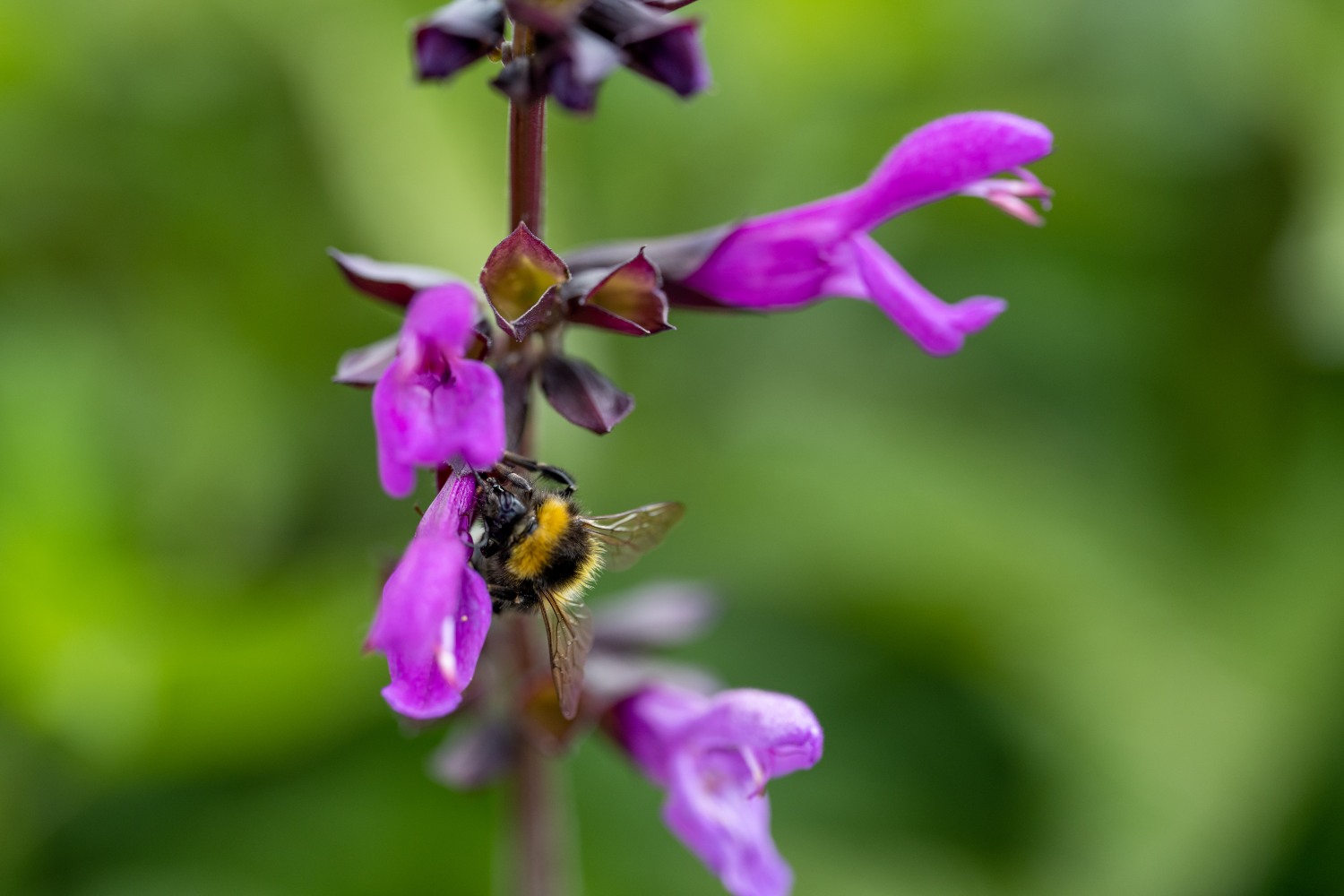 In conclusion, creating a beautiful garden in a small space is entirely possible with the right approach and a touch of creativity. By implementing the tips mentioned above, such as vertical gardening and welcoming friendly pollinators, you can transform your limited space into a vibrant and flourishing paradise.